I was privileged to sit down with Mark Mitchell, the National MP for Rodney and discuss civics engagement and ask some burning questions I had in regards to youth engagement.
I firstly asked why he thought that a large proportion of high-schoolers deem politics to be boring or unimportant.
Mark's perspective was that youth don't see politics as relevant to their lives and that at this age they are busy with other factors of their lives, it is thus not at the forefront of their minds. Mark talked however about Rodney's youth and said that comparatively in his area he has come across very politically engaged youth including those in his youth policy group; so he has hope for the future!
Following on from this idea of politics being unimportant or boring I focussed on what ways the political landscape could be altered to be less inhospitable to those that wanted to be engaged. I found it interesting that he found social media to be an important tool in changing this paradigm which I agree with as I think that as we move to a modern era where the media is increasingly important, we need to recognise and utilise it to our full advantage.
The growth of youth wings he thought was also beneficial as they provide youth with the chance to hold discussions with others, which often makes it easier when debating politics. He further spoke highly of the electoral commission's work of placing voting booths at common places such as supermarkets in order to not only make it more accessible but to make it more "normal".
In the last election, it was apparent that the age group with the lowest voter turnout was youth and I questioned Mark on if he thought it was the role of an MP to encourage youth to vote. His response; "Yes, absolutely". Myself and Mark further to this had a conversation on the level of access to MP's that we have in New Zealand and we both agreed that we are extremely lucky to have the level of openness and accessibility we do. However, youth need to utilise that more than they currently do.
In regards to countering this low youth voter turnout, it was Mark's suggestion that the best ways to get involved were by joining a young political party but that engagement doesn't just have to be on a national level it can be on a local level too with engagement with local boards and decisions made at that level. " Organisations such as UN Youth are great for that sort of thing".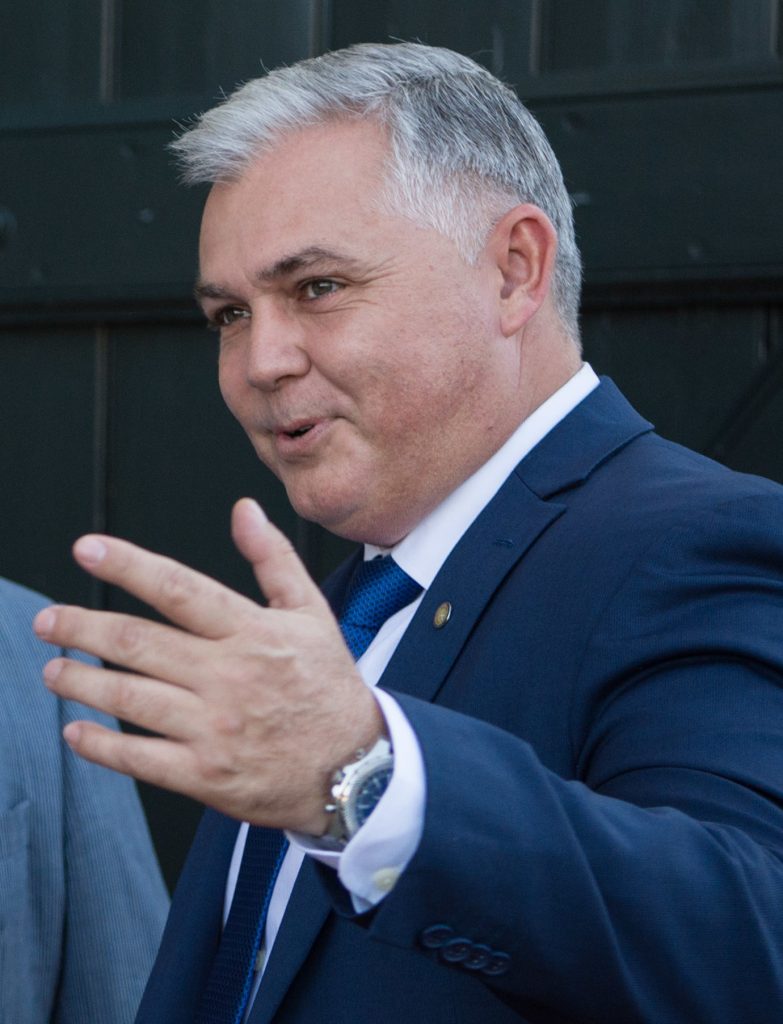 We discussed topical issues such as the lowering of the voting age and civics education in schools and it was very interesting to hear his opinions on both.
In regards to the voting age, he thought that "it shouldn't be lowered if we are looking to lower it for the purposes of increasing youth engagement". We need to instead focus first on building youth engagement for the age bracket of 18-24. Furthermore, you have to stop somewhere and as soon as you lower it then you have 14 and 15-year-olds wanting to vote."
Mark was for the idea of civics education but recognised the strain it would place on our curriculum as it is currently full and there are always things that need to be included so it's not as easy as we may think to introduce it." But this is why organisations such as UN Youth are so useful and informative in providing youth with a civics education".
As previously said the level of openness and accessibility is unbelievable in New Zealand and Mark really wanted to show that he is contactable on any medium; Facebook, Twitter, Email, Texting, and by visiting him in his electorate office.
The onus is now on you to make the first step and contact your local MP and connect, tell them what you think needs to be improved or what you want to see because that is how change happens.
By Julia Caulfield