Otago High School Ambassadors 2019
Sorry, this opportunity has ended.
Details
Location: Otago
Contact Email: laurie.duncan@unyouth.org.nz
Closing Date: 30/04/2019 11:59 pm
Overview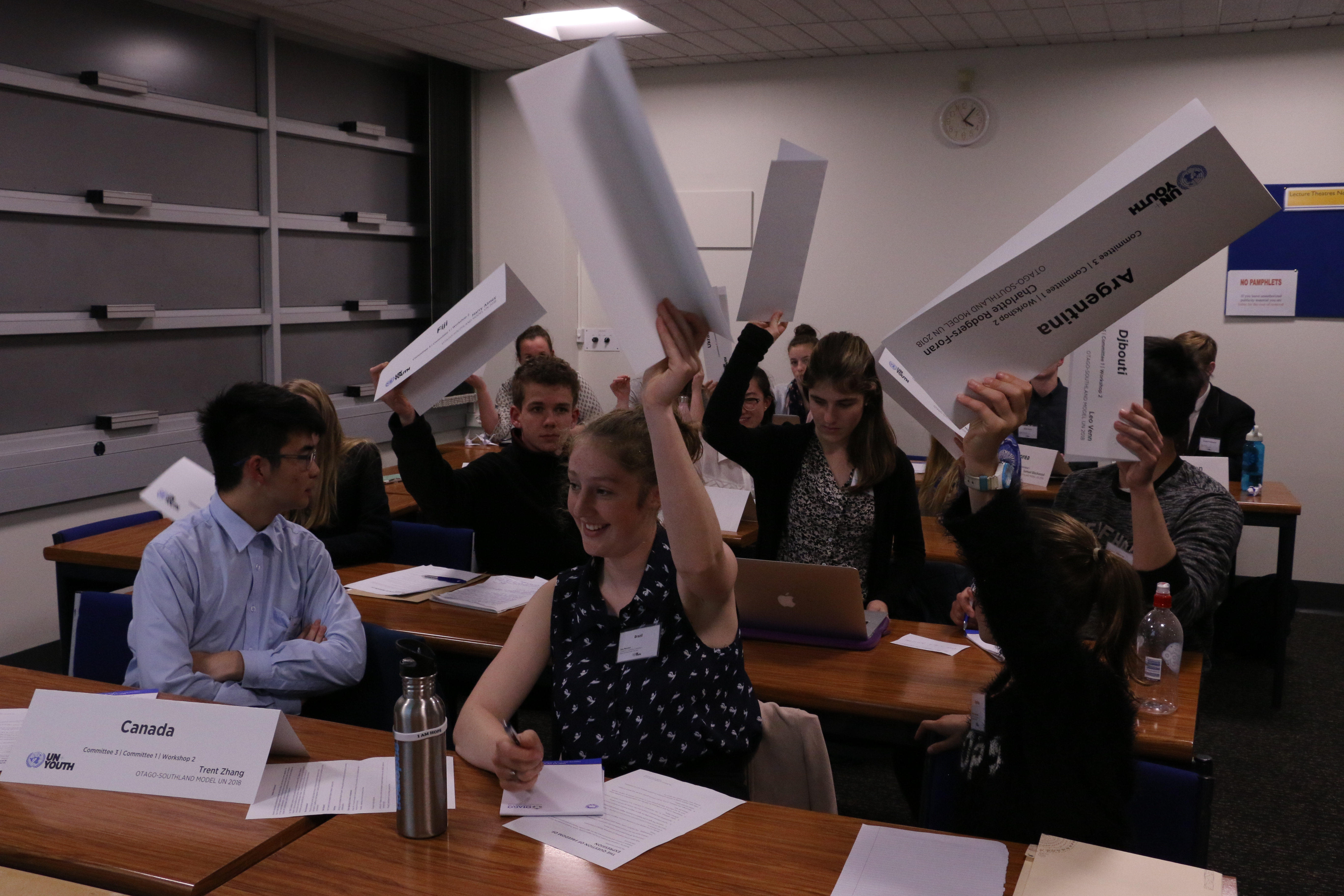 Take the opportunity to represent UN Youth within your region and school and join our high school ambassadors for 2019!
We are looking for dedicated and enthusiastic year 11 – 13 students who have a passion for promoting civics education and politics within their community. If you are attending school within the Otago region, this can be a fantastic opportunity to get the most out of your senior years and volunteer in an extremely rewarding way. You will get a chance to lead other students and develop your personal and professional skills in the context of representing UN Youth.
Applications, along with your CV, can be submitted until the end of February to Josh Meikle, the Otago Region President, at josh.meikle@unyouth.org.nz. Make sure you get your application in early as there are only two high school ambassador positions for each school.
The Code of conduct can be found here.
Please submit your application in the form below.
For any enquiries email Laurie Duncan at laurie.duncan@unyouth.org.nz.
We hope to hear from you soon!
Please login to continue.