NZ Model UN 2019 Committee Applications
Sorry, this opportunity has ended.
Details
Location: National
Contact Email: applications@unyouth.org.nz
Closing Date: 02/09/2018 11:59 pm
Overview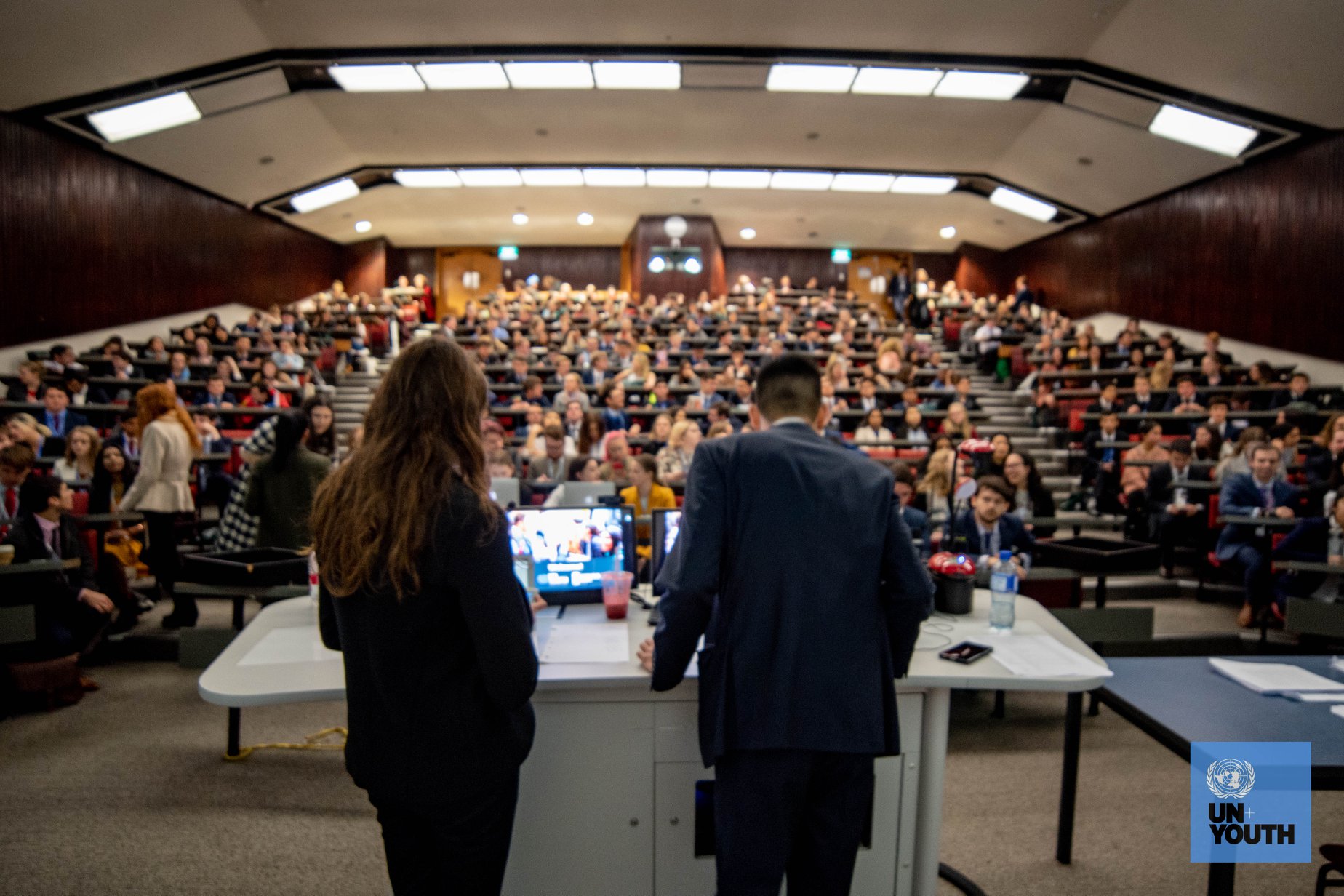 NZ Model United Nations is the premier Model UN event on UN Youth's calendar, offering four days of thrilling debate, engaging guest speakers and a whole host of other events guaranteed to prove educational, exciting and, most importantly, fun.
Hosted at Victoria University in the heart of Wellington, NZ Model United Nations offers secondary school students the chance to interact with 260 other like-minded individuals on an equal playing field and to experience a little bit of life as a diplomat. NZ Model United Nations is a life-changing experience, giving everyone the chance to learn about the world around them while discussing relevant and serious topics in realistic and fast-paced committee sessions.
Please download the  the NZMUN19 Committee Application Pack for more information and to apply below!
Coordinator applications are now closed.
WHO SHOULD APPLY
?
We encourage applications from people who demonstrate exceptional ability in the following four areas:
Passion:

Someone with a genuine interest youth development and global affairs.

Leadership:

A leader who thrives in a team environment.

Communication:

The Coordinator will be involved in liaising with a large number of stakeholders.

Organisational Skills:

Someone with the ability to organise a complex event over an extended timeframe and involving hundreds participants.
Furthermore, it would be extremely beneficial to have UN Youth experience, in terms of having attended or volunteered for UN Youth events in the past.
ELIGIBILITY
You must be no longer attending secondary school and no older than 25 years old.

Have no criminal convictions

You must also be available for the duration of the conference, which is expected to be five days in early July (conference assistant training day followed by four days of conference). The conference is typically held during the cross-over period between the July school holidays and the Victoria University of Wellington mid-year break – see here for an indication of likely dates:
https://www.victoria.ac.nz/students/publications/dates-2019.pdf.
WHY APPLY?
Being a NZ Model United Nations Committee member is an amazing opportunity for a number of reasons, some of which are detailed below:
Professional Development
Through this involvement with UN Youth, you will gain skills and experiences that will benefit you no matter what your course of study is or future career goals are. You will be supported in this role and gain a great deal from the expertise of other Volunteers you will work with.
Community
The friends and social networks that Volunteers gain from UN Youth are a big part of what brings many people back. This role is a great opportunity to meet new, like-minded people or otherwise continue working with some of the incredible people you already know!
Rewarding
The role will be a great deal of work, but it is also very rewarding. You will have the opportunity to implement new initiatives, work with awesome people, and form great memories doing so.
Service
If you have participated in UN Youth events in the past, you will know just how educational and transformative they can be. This role is a fantastic way to give back to the organisation and, even if you have not been involved in UN Youth before, it is a way to contribute to the wider community through direct youth development.
Challenge
Organising a four-day conference for over 260 secondary students (as well as over 60 conference assistants) is no small task. This role is a very unique and significant undertaking that will test the limits of what you're capable of – perfect for someone looking to extend or challenge themselves.
Please note for the Police Check Form you just need to fill in the required sections and upload them and we will submit them for you!
Please select a valid form