Overview
The United States Leadership Tour is a once in a lifetime opportunity to meet the biggest players in foreign affairs and compete in the world's largest, oldest, most prestigious Model United Nations conference: the Harvard National Model UN.
The US Leadership Tour will be running again in January/February 2019. Keep an eye out for applications to be a part of this life-changing experience later in July/August!
In January/February 2018, fourteen talented New Zealand tertiary students were selected by UN Youth New Zealand as young ambassadors for their universities and country. They formed an international delegation and embarked on an educational tour of the United States, visiting five incredible cities over four unforgettable weeks.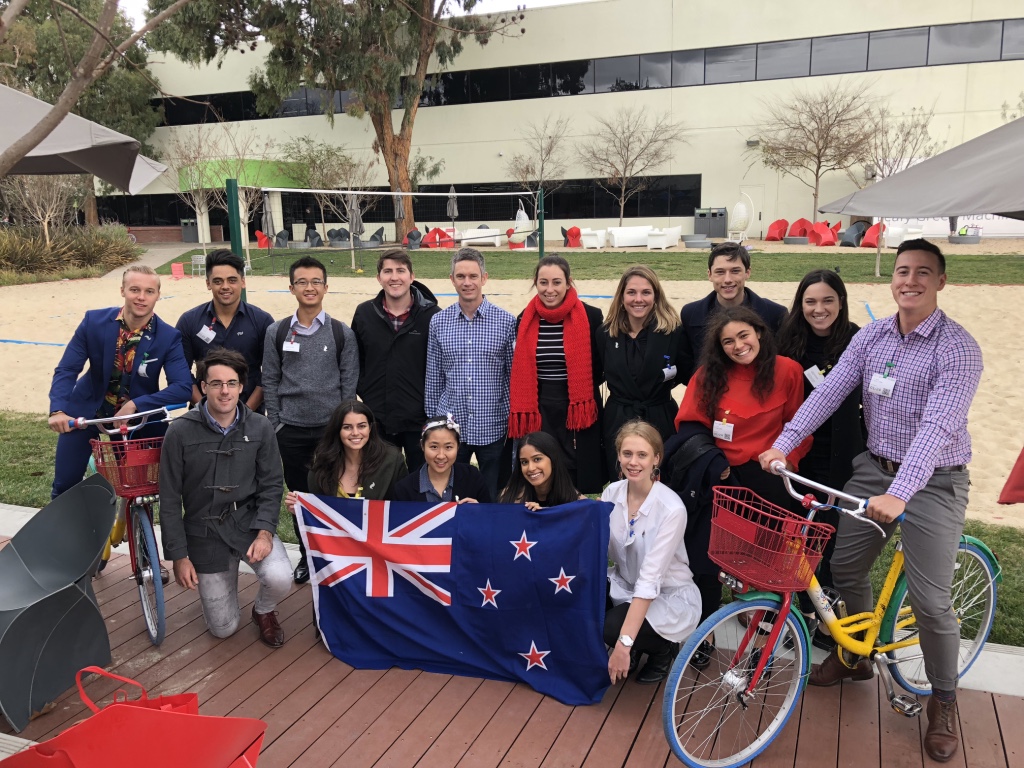 The 2018 US Leadership Tour Delegation at Google in San Fransisco.
The 2018 delegation were staffed by two Co-Directors, Victoria Brownlee and Penelope Jones. They are responsible for the planning and execution of every aspect of the tour and pastoral care of the delegation while travelling.
PLANNING WEEKEND
The tour includes a three-day planning weekend before the trip. This will be a residential event, taking place on a weekend in late November or early December 2018. The planning weekend is compulsory for all participants to attend in its entirety. It will be used to organise trip logistics, training and educational workshops as well as for delegation bonding.