Meet the Dream Team
Meet the Dream Team!
We are very excited to introduce you to the 14 incredible students that will make the delegation for NALT 2019!
Susie McCluskey – Education Lead Delegate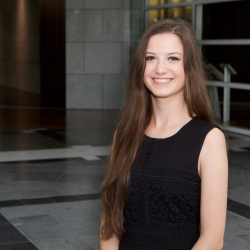 Susie is a third year Bachelor of Laws and Bachelor of Arts student majoring in politics and international relations at the University of Auckland. Originally from England, she has lived in Auckland for ten years. In her spare time she volunteers on UN Youth's National Operations Education Team and is looking forward to representing New Zealand as Head Delegate at Harvard National Model United Nations 2019. She also volunteers at the Auckland Community Law Centre providing legal advice under supervision on a range of legal issues to clients who cannot afford legal instruction. She enjoys spending time with her friends and family. 
James Ranstead – Hauora Lead Delegate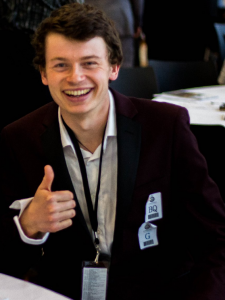 James originates from Pirongia in the Waikato and is the President of the Lincoln University Students Association, having completed his BSc (Conservation & Ecology) at Lincoln in 2017. James' interests have evolved over the years, shifting from environmental science through to public policy, and he is incredibly excited for the UN Youth trip. This evolution has allowed for multiple unique experiences, including work as a yogie bear (park ranger), youth work and scientific research abroad, which has lead into his current involvement with student politics – a position he feels most comfortable in. Outside of work, James works on community projects, recreates in the South Island's beautiful wilderness, and spends time with friends and family.
Henry Seaton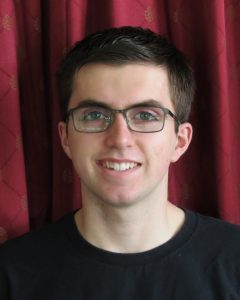 Henry is a first year engineering student at the University of Canterbury. He grew up in Blenheim, where his parents like to remind him he still technically lives, but has boarded in Christchurch for several years now and shown no sign of leaving. Henry has been involved in UN Youth for several years as a delegate, and this year has given back to the region as a member of the Canterbury Regional Council and Coordinator of Canterbury Model UN, where as a STEM student he brings some level of diversity. Henry also enjoys a broad range of other interests such as debating, theater, robotics, and surf lifesaving.
Levi Turner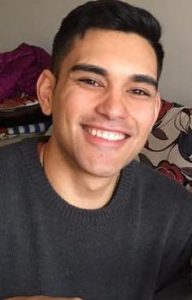 Levi is a Bachelor of Laws and Bachelor of Arts student, majoring in Chinese and Spanish. He has previously spent time overseas, including the United Kingdom and China as a missionary and learning Chinese language and culture. Levi is committed to diplomacy and foreign relations and is excited to make the most of the opportunities that UN Youth will bring. In addition to his conjoint, Levi also works 20 hours a week and is heavily involved in the local community. Any extra time he has he spends with family, playing tennis and watching movies.
Liam Dalton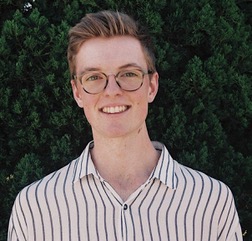 Liam is in his third year of a Law and Pharmacology conjoint at the University of Auckland. Liam is originally from Wellington, but lived in Trinidad and Tobago until the age of 4 before returning and attending college at Aotea in Porirua. His academic passions concern legal and medical education, as well as legal accountability of doctors and professionals, and the use of medical evidence in criminal trials. Liam works part-time in the Skytower alongside his studies, and enjoys playing sports, visiting restaurants, and grabbing a morning coffee (aka an 'investment').
Morgan Watkins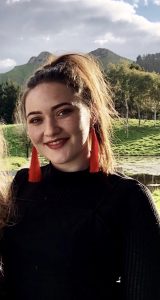 Morgan is a second year student at Victoria University of Wellington majoring in International Relations and Cultural Anthropology. She calls Hawke's Bay home and has a soft spot for summer drives along tree-lined roads. Morgan is new to UN Youth, however brings experience to this role from being an Ambassador for the Victoria International Leadership Programme, as well as being a member of the New Zealand Institute for International Affairs. When she is not studying or working at her part-time jobs, Morgan loves to watch movies, and go for walks to Oriental Bay to dog-watch.
Sean Bragg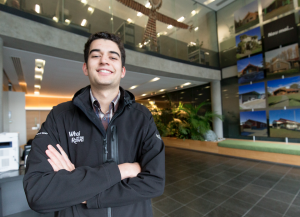 Sean is currently working for Te Rūnanga o Ngāi Tahu as a Geospatial Technician as well as studying towards a Bachelor of Science at the University of Canterbury. Sean originally comes from Bluff, spending most of his childhood here before moving to Invercargill. Sean has spent the past three years in Christchurch working for his iwi, Ngāi Tahu and considers himself lucky to have a found a great organisation to work for that also allows him to pursue tertiary study. In his spare time, Sean likes spending time with his friends and whānau, watching and playing a range of sports and he regularly travels to the deep south, his favourite part of Aotearoa!
Noah Atchison-darby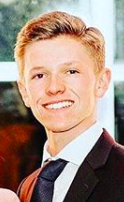 Noah is a 1st year Commerce Student at Massey University, Majoring in International Business and Politics. Prior to tertiary study, Noah left the Far-North of New Zealand to complete an internship programme with Hays Recruitment at their London Head Office. At Massey University, Noah is an Executive on the Investment Club, while outside of university he is involved in local politics. Noah's pastimes include participating in the Auckland Secondary School's Model United Nations Assembly in both 2015 and 2016 and being a member of the Far North District Youth Council as well as a Hospice Youth Ambassador. In his downtime, he enjoys surfing, skiing and reading the Economist magazine.
Anne-Sophie Page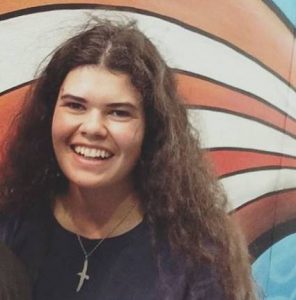 Anne-Sophie is a passionate young environmental leader that is determined to leave the world in a better place than she found it. She is currently studying veterinary medicine at Massey University and has represented New Zealand at numerous international conferences including Youth ANZAAS, 2017 APEC CEO Summit, Ship for World Youth Leaders Programme as well as the Royal Society of New Zealand Travel Award where she got the opportunity to experience Antarctica. She is a Sir Peter Blake Ambassador and is heavily involved with Tara Expeditions, an open ocean schooner that embarks on yearly voyages monitoring the health of our oceans as a result of climate change. She hopes that her time on the North America Leadership Tour will provide her with credibility and innovative insights needed to encourage environmental and social change.
Rosie Nicholson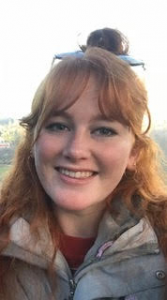 Rosie is a second-year student at Massey University, studying Political Science and Social Anthropology. Rosie has lived in Auckland all of her life, though jumping at every opportunity to travel and explore new and different cultures, having recently going to Bangkok, Thailand for the United Nations University Scholars Leadership Symposium. Rosie has been involved in politics since a young age, starting with conversations at the dinner table about the politics of primary school lunch times and the needed extension of them. She likes to spend her free time reading books, patting the family dogs and explaining that she doesn't play tall people sports though she is 6ft1.
Megan Robinson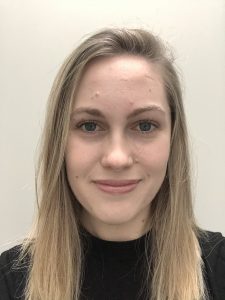 Megan is a Master of International Relations student at Victoria University of Wellington. Originally from Auckland, she moved to Wellington for tertiary study and has since graduated with a Bachelor of Arts in Political Science and International Relations from Victoria University of Wellington. Megan's involvement with UN Youth began in 2018 as a delegate at the Wellington Universities' Model United Nations. She is also an ambassador for the Victoria International Leadership Programme and a Student Learning Conversation Programme leader at Victoria University of Wellington. Alongside her interest in global affairs, Megan is a cycling and yoga enthusiast.
Carely Peng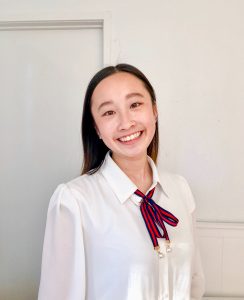 Carley is a first year Bachelor of Commerce and Science student at the University of Auckland. As an enthusiast for making an impact on the world, Carley aims to bring light and positivity to the people she interacts with. She has been actively involved in many clubs and councils in the past, of which she has found the Interact (Rotary) Club to be one of the most valuable. Outside of academic-related things, Carley can be found exploring new places, spending time with friends and family, and getting in touch with her creative side – mainly in the form of videography, writing and blogging.
Lucy Eaton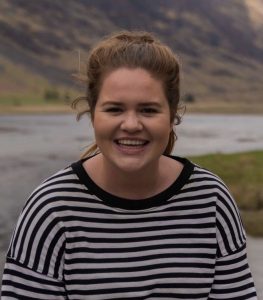 Lucy is in her final year of a conjoint Bachelor of Law and Arts degree at Victoria University of Wellington, majoring in international relations and history with a minor in politics. This is her first foray into Model UN but she has a strong passion for global politics and development. Having completed a semester abroad in the UK in 2018, her passion for travel and learning about different cultures has been ignited. Outside of law school, Lucy enjoys eating her way around Wellington's wonderful foodie scene and spending any of "you can't beat Welly on a good day" days out in the sun with friends
Lavi Abitbol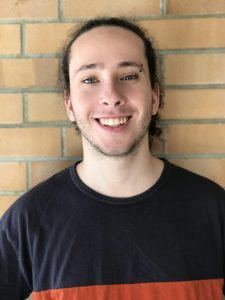 Lavi is a first-year Law and Arts students at the University of Auckland, majoring in Politics and Psychology. Lavi was born in Israel and moved to Auckland at the age of four. Lavi places cultural Judaism as one of the centers of his life. In 2017, Lavi attended a gap year programme in Israel educating him to be a leader in the Jewish Community of Aotearoa. Upon return, he runs weekly activities for Jewish youth and has been the Head Organiser of a camp for Jewish kids from all over the country. When he is not spending his time volunteering, at university or working as a bartender and minute-taker, Lavi enjoys exploring Auckland, discussing global politics and drinking coffee.