Volunteer
Applications will open for volunteers on the 21st of January and close on the 8th February.
Aotearoa Youth Declaration cannot happen without the help of our conference assistants! They underpin every aspect of the conference, working together to create a successful and enjoyable event for participants. Their enthusiasm, hard work, creativity, and knowledge are what makes Aotearoa Youth Declaration such a memorable experience.
Being a conference assistant at Aotearoa Youth Declaration is an incredibly rewarding experience, and with so many different roles on offer, there will be one to suit everyone's skillset. Whether you are a seasoned volunteer or new to UN Youth, we encourage you to apply if you are interested!
Please note that volunteers are required to attend a training day, the day before the conference begins on the 13th of April.
Volunteer Roles:
Facilitator:
A ropu facilitator is the first point of contact for the participants and one of the most visible roles at the conference. Two facilitators are paired to a ropu and work with their participants to educate them on the issues relevant to them, and to guide them towards creating solutions to include in the Declaration. As a primarily educational role, focus group facilitators must have a broad and comprehensive knowledge of their respective topics, with the ability to present all sides of any contentious issue without seeming biased. They must also be able to provide a safe environment for any personal opinion, facilitate discussion in a positive direction, and insert genuine passion into the conference. Teamwork skills and policy knowledge are also highly valuable. Focus group facilitators will have the opportunity to craft a unique educational vision by working their co-facilitators and the committee to create briefing papers for the participants. An incredible facilitator is someone that can balance their role as an educator while emphasising the participants' autonomy over the declaration and providing an impartial perspective when required. If you have experience working with youth and facilitating conversation then this is the role for you!
Facilitators will have a briefing paper and educational presentation to create prior to the conference, with deadlines in March.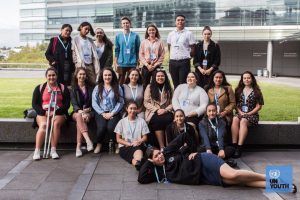 Logistics Officer:
Logistics officers are the glue that holds the whole conference together. They are those working behind the scenes to ensure the smooth running of the conference. A logistics officers role is multifaceted; setting up rooms, picking up food, guiding lost participants, welcoming guests, and so on, all of which is part of their domain. We are looking for people that will put in 110% to make Aotearoa Youth Declaration a success. Skills such as the ability to follow precise instructions, multitask under stress and quickly complete tasks is essential as well as common sense and initiative. Experience in organising large events or groups of people is welcomed.
Welfare Officer:
Being a welfare officer is more than just giving out plasters and panadol. A welfare officer's key role is to ensure that every participant and CA is comfortable, safe, supported, and healthy. You are the first point of call in regards to participant's mental, physical, emotional, social and spiritual health. We are looking for volunteers with a smile and sunny disposition, alongside a current first aid certificate and caring nature. On a typical day you can expect to look after someone with a cold, coach a participant through a rough time, and check in on another conference assistant. No two days are the same as a welfare officer, so being flexible and using initiative is a must. Experience in welfare, at UN Youth or elsewhere, is strongly recommended, as is the ability to navigate urgent and stressful situations.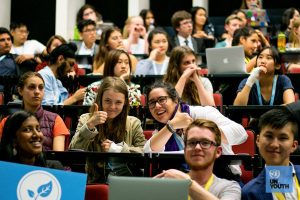 Media Team:
The media team creates the face of Aotearoa Youth Declaration for all of our social media and external communication. Media officers capture and document memories and moments at the conference. From snapping candid shots during heated discussion to editing footage for the closing ceremony, media officers are crucial to our promotion effort. We require both photographers and videographers with their own equipment (typically a DSLR camera or equivalent) to capture the memories and atmosphere of our conference.This is the perfect role for surrounding yourself in all aspects of Aotearoa Youth Declaration, meeting many participants and volunteers alike. If you have an eye for fantastic images and want to develop your skill set even further, apply now!
Māori Rangatahi Liaison and Pasifika Youth Liaison:
This year we are splitting the liaison role up. Traditionally the liaison supported both Maori and Pasifika, however we felt this year that this should change- so we have two liaison roles available; one for Maori Rangatahi Liaisons and one for Pasifika Youth Liaisons. The role of these liaisons is to provide dedicated and specific support to rangitahi attending Aotearoa Youth Declaration. It allows Maori and Pasifika students to express their concerns and issues more easily to someone and to find people that they can easily connect with within these two groups. By having liaisons whose main role is to provide support we hope this will help to create a safe and comfortable atmosphere for rangitahi to engage and get the most out of the conference. We are looking for people with a connection to the Maori and Pasifika community, who have experience leading a group of rangitahi.
LGBTQ+ Liaison:
The role of the LGBTQ+ Liaison is to provide dedicated and specific support to LGBTQ+ rangitahi attending Aotearoa Youth Declaration. As we are trying to make Aotearoa Youth Declaration more inclusive, we felt it was important to include a position specifically to support LGBTQ youth at the conference so that LGBTQ+ students have a point of contact for any concerns and issues they encounter. While often the MPI liaison works with a large group of participants to create a community, the LGBTQ+ liaison will be working on a more individual basis, as an ally and safe space as required. By having liaisons whose main role is to provide support we hope this will help to create a safe and comfortable atmosphere for rangitahi to engage and get the most out of the conference. We are looking for people who have experience with leadership and mentoring youth, who are open and welcoming to all forms of gender and sexuality expression, and who have a connection to the LGBTQ+ community. Having experience or training in youth work or mental health issues is a benefit.
Regional Delegation Team:
Regional Delegation is an important part of the conference and allows Aotearoa Youth Declaration to become a more accessible event. Due to the conference being held in Auckland, students have to travel from all over the country and some choose to stay with the regional delegation. All meals, accommodation, and transport is arranged, giving the participants peace of mind and an easier experience in Auckland. As a member of the team, you can expect to transport the participants to and from the conference, ensure they are well-fed, arrange social events and fun activities and to be a smiling face for them to approach. Participants in an unfamiliar city can face a range of problems, from homesickness and feeling lonely to dietary or medical issues that need to be catered for. Applicants interested in this role would need a great deal of maturity, a sense of responsibility, excellent communication skills, and an approachable demeanor. An ability to work calmly under stressful situations is fundamental to this role. The regional delegation team would be ultimately responsible for the wellbeing and welfare of everyone under their watch. As a result, they must be available 24 hours each day, within and out of the conference. A current first-aid certificate would also be desirable.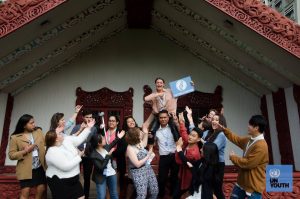 We hope you apply and make this Aotearoa Youth Declaration the best one yet!
Any questions can be sent to julia.caulfield@unyouth.org.nz