Singapore 9th February – 12th February
Familiar faces, wide smiles, anxious at heart and potentially overweight suitcases. We all came together at Auckland International Airport ready to depart for a whirlwind trip, first stop Chinatown Singapore. Ticking off the bucket list we set our sights on Gardens by the Bay where many selfies were taken and we were already in awe by the efficiency of the transportation system, considering Singapore fits into Lake Taupo NZ. Despite the delegation coping with the high humidity our walking shoes were put to good use tackling many of the main tourist attractions such as Sentosa Island, Marina Bay Sands, Suntec City, Buddhist Temple, MerLion, ArtScience Museum, and ending the night in awe by the Garden Rhapsody Performance at the Supertree Grove followed by the Lunar New Year Fireworks.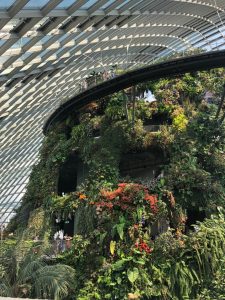 The ease of Singapore's highly effective long-term planning and transport system led us to our first meeting with the NZ High Commissioner for Singapore – Dr Jonathan Austin. Emphasis was placed on the enhanced partnership between Singapore and New Zealand, although New Zealand screams hobbits and sheep to many South East Asians, Jonathan highlighted that New Zealand is an innovative and creative country. Jonathan was interested to hear our opinion of how more students could challenge themselves to broaden their horizons to study and live in Singapore. A quote from Jonathan, "Asia is the Future, Europe is yesterday" resonated amongst all of us once leaving the meeting. This created good discussion at the end of the day when we regrouped for a Hot Pot dinner, before the Night Safari at Singapore Zoo.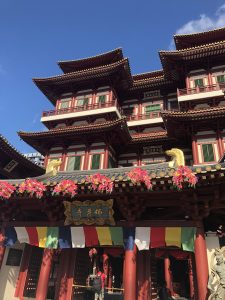 The delegation was up the next day feeling recharged and ready to go for a significant meeting with Simon Baptist the Managing Director of EIU Asia. Having talked about a wide range of things which highlighted interconnectedness in a globalised world; Obesity, Artificial Intelligence, Automation, Trade Wars, Top 10 Risks to the Global Economy, Climate Change, and the economic prospect of New Zealand were a few things that were mentioned that had left us feeling like we had travelled all over the world. Simon highlighted the importance of showing skills which propel us to be adaptable and innovative in a competitive working environment. It is these skills that will allow us to be a compliment and not a substitute as the world develops into the ever-changing world of automation.
Despite quick lunch and a short walk, we were astonished by the architecture and views from the top of the Ocean Financial Centre where Ben Smith and Khoon Gho from ANZ warmly greeted us. A centre point of the discussion was ASEAN, which is set to become the 4th largest market by 2030 accentuating the importance of ASEAN for New Zealand Trade. There was collaborative dialogue surrounding the need for New Zealand to revisit their investment approaches in Asia. A stand out point from our discussions with Ben was the importance of reminding ourselves as Kiwis not to be too self-critical. New Zealand prides itself on good quality and efficiency of products which should allow us to command a premium price for more than just a sample of our exports. ASEAN holds immense potential for New Zealand trade through Singapore contributing to a doorway of opportunity.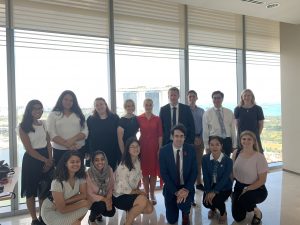 Overall, Singapore exceeded all expectations and I'm sure for many we will be visiting this innovative country very soon.
Virginia Hogan and Harman Kaur