US Withdrawal from UN Human Rights Council – Do the Rights of Palestinians Matter Less?
 The United Nations Human Rights Council is a body that seeks to strengthen, promote and protect human rights. A task that is not only important, but seemingly more and more relevant. Anyone living in a democratic nation would almost automatically assume their government would support such a venture. So it would seem at first glance odd that the United States, a country that places freedom and democracy so highly, would withdraw from the Human Rights Council. Yet for anyone watching closely this was no shock at all. Zeid Ra'ad al-Hussein, the UN high commissioner for human rights, calling the US departure "disappointing, if not really surprising."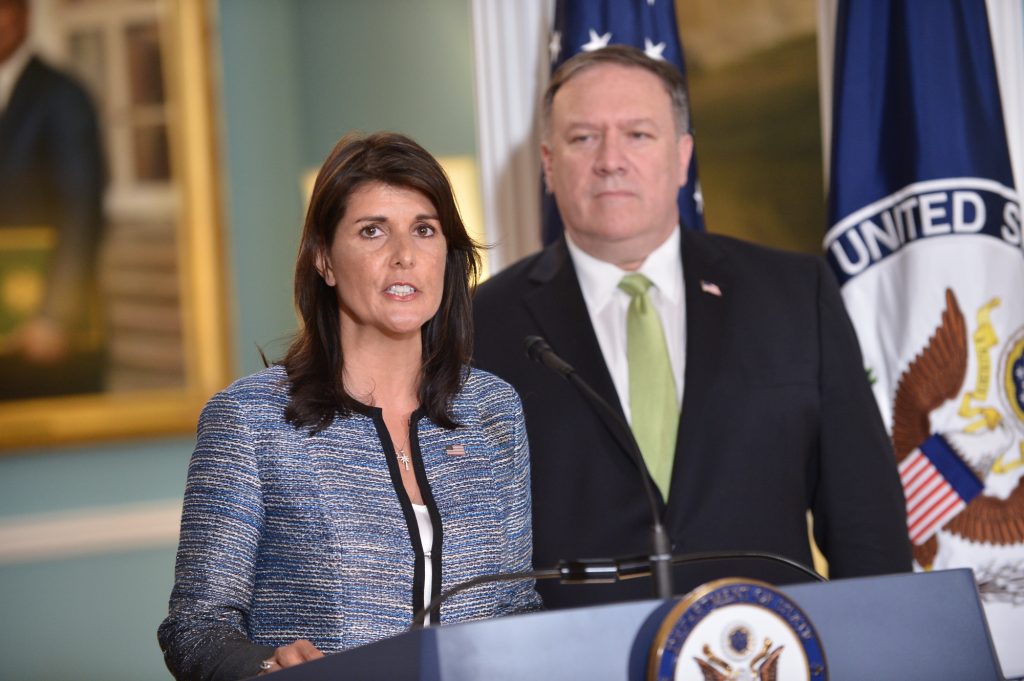 The US rationale for leaving the Council centres on one topic – the Israel/Palestine conflict. The US ambassador to the UN, Nikki Haley, firstly accused the Council of a having a "chronic bias" against Israel, and followed up by labelling it a "hypocritical and self-serving organisation that makes a mockery of human rights." This comes after a vote in May deciding to send war crime investigators to Gaza to investigate violations and abuse of civilian protestors. Since protests began in March of this year, Israel has killed 106 Palestinians, including 15 children. These figures do nothing to sway the American stance – that too much focus is put on Israel by the Human Rights Council.
The withdrawal from the Human Rights Council is a consequence of a larger problem, a persisting, one-sided, and frequently inaccurate narrative that runs through American rhetoric. The US government continuously attributes outbreaks of violence to Hamas, the de facto governing body of Palestine widely considered a terrorist group. Following protests and killings in May, spokeswomen for the US State Department claimed any "misery" faced by the people of Gaza was entirely because of Hamas.
Yet this ignores two vital elements to the reality of this conflict. Firstly, those killed in protests are generally unarmed civilians – videos from cellphones continuingly affirming this. In addition, there is no acknowledgement of the role that Israel has played in the suffering of Palestinians. The occupation of the Palestinian territories by Israel is the longest in history, dating back to 1967. The Blockade of Gaza Strip has carried on since 2007, banning both necessities, such as blankets or shoes, and seemingly harmless goods, including crayons, chocolate, and shampoo. Israel has been an active participate in the suffering of Palestinians, regardless of what crimes have been committed by Hamas.
What is most concerning is the underlying idea that the politics of the moment trump human rights. The United States have long supported Israel, but that does not invalidate Palestinians entitlement to basic rights and protection. No matter who is at fault in this conflict, there are innocent men, women and children suffering in Gaza. Instead of addressing this head on, the United States has again reverted inwards and avoided international cooperation. The High Commissioner commenting that, "given the state of human rights in today's world, the US should be stepping up, not stepping back."
By Rachel Buckman