To celebrate World Refugee Day we spoke to one of New Zealand's most inspiring former refugees, Rez Gardi. Rez was named Young New Zealander of the Year 2017 for her services to human rights. She was born in a refugee camp and arrived in New Zealand under the refugee quota.
Rez told us that growing up, she was embarrassed of her refugee background. The desire to fit in and be as "Kiwi" as possible was strong. Now, she has learnt to be proud of her background. Her unique refugee journey has instilled her with drive and passion to make a difference. She says she is only one, among many incredible former refugees who make a huge impact locally and globally. However, negative opinions and thoughts about refugees still linger.
Her organisation Empower is trying to change the negative connotations and stigma attached to being a refugee and re-define it as a term that embraces resilience and strength.
We asked Rez in more detail about some of her work, life as a young refugee, and what other young people can do to support people of refugee backgrounds.
What work do you do that lead to you winning the Young New Zealander of the Year Award in 2017?
I foster and support participation, leadership, and empowerment opportunities for young refugees in New Zealand. I founded the Empower Youth Trust, a mentoring and support initiative aimed at addressing the underrepresentation of refugees in higher education.
Our mission is to empower, educate, and enable refugee youth in New Zealand through education, leadership, and capacity-building to pursue meaningful paths of their choice.
This initiative goes in hand with the University of Auckland refugee scholarships I have helped establish. I was one of the original founding members of the Global Refugee Youth Consultations, which led to the establishment of the Global Youth Advisory Council (GYAC) for the United Nations High Commissioner for Refugees (UNHCR).
Through my work as a global youth advocate, I reinforce youth as connectors and peacebuilders by channeling and reinforcing youths' abilities to build connections across social, cultural, linguistic, political, and other differences, and support them to contribute meaningfully to peacebuilding processes. I have used this award as a platform to raise awareness about the adversity and challenges that many marginalised groups face in New Zealand, and globally, and to promote a greater tolerance and acceptance for diversity.
How are the challenges that a young refugee faces different from those the average young person in New Zealand faces?
Through the Global Refugee Youth Consultations in 2015/2016, young refugees analysed causes and impacts of the difficulties they face. Although the context of each country is specific, the challenges that refugee youth identified are remarkably consistent. We identified ten challenges:
Difficulties with legal recognition and obtaining personal documents;

Difficulty in accessing quality learning, education, and skills-building 

opportunities;

Poor access to youth-sensitive healthcare, including psychological support;

Lack of safety, security and freedom of movement;

Discrimination, racism, xenophobia, and "culture clash";

Few youth employment and livelihood opportunities;

Challenges for unaccompanied youth;

Lack of opportunities to participate, be engaged, or access decision makers;

Lack of information about asylum, refugee rights, and available services; and

Gender inequality, discrimination, exploitation, and violence, including for 

LGBTI youth.
In addition to all the usual challenges young people face in New Zealand, the situation is exacerbated for those of refugee background who have come to New Zealand with absolutely nothing and are thrown into a completely foreign and new world. They are starting on a back foot for a number of reasons.
Firstly, due to the trauma they may have experienced having fled their homes and being exposed to violence, the culture shock of arriving in New Zealand with no understanding of culture or norms. Coupled with language barriers, assumptions and xenophobia in regard to their experiences and culture many refugee youth experience bullying and discrimination.
Many young refugees experience and interrupted or lack of education so they have to play 'catch up'. Aside from financial issues, when youth miss years of schooling due to being on the move, some refugee and migrant youth face issues enrolling in the level from where they left off as legally they are too old and have no available options to catch up. This requires us to be innovative in the way we approach education issues. It is common for many refugee youth to encounter a reversal in roles with their parents. At such a young age, they are called
upon to translate for their parents at the doctors, appointment, supermarket and even during their own parent-teacher interviews. There is a sense of responsibility as a refugee youth that is never placed upon mainstream New Zealanders.
What can young New Zealanders do to support refugees within their local communities and globally?
New Zealand is one of the most ethnically diverse nations on earth and we are also one of the most peaceful: it's up to us, as everyday New Zealanders to ensure this is a legacy we leave for future generations.
Our biggest challenge is how we choose to live our lives and what kind of country we let New Zealand become. I ask all young New Zealanders to welcome and get to know the people in our community. What you do makes all the difference.
Simply accepting new New Zealanders into our country with open arms can contribute to their resettlement in a completely foreign place and shape their integration process and sense of self-worth. Pause a moment in what were once my shoes. How would you want to be treated?
What will you do to help your community? What will you do to help make the world a better place? What role will you play?
We don't have to wait until we're older. We can all do something now. Empowered youths transform societies and we can all be champions of change.
Why is it important to have organisations such as empower which support people from refugee backgrounds?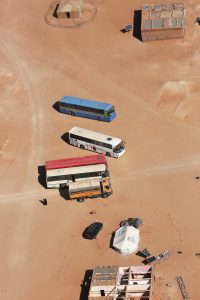 When it comes to the needs of children and young people, education is paramount. However, the reality for refugee children globally is that only 1 out of 2 get primary education. No child should have to pay the cost by missing out on schooling. Yet we see whole generations of refugee children from areas of conflict that have to leave their homes and schools, and other children on the move unable to secure an education. Education is every child's basic human right. When these young people arrive in New Zealand, we need to provide them with a nurturing environment for the full realisation of their rights and capabilities.
Higher education serves as a powerful driver for change, by maintaining their hopes for the future, fosters inclusion and non-discrimination and acts as a catalyst for the recovery and rebuilding of post-conflict countries.
I believe education is pivotal to changing the future for child refugees and migrants; there is no future unless children learn today, and receive an education that gives them the tools and skills to be empowered to make positive change. Education empowers not only the individual, but their family, and entire community.
My charity, Empower provides a mentoring and support initiative to try to address the underrepresentation of refugees in higher education in New Zealand. We are the only organisation dedicated to refugee youth which focuses on assisting and supporting individuals with both their professional and personal development.
If we empower, educate, and enable refugee youth in New Zealand through education, leadership, and capacity-building to pursue meaningful paths of their choice then they will be empowered to contribute to Aotearoa socially, economically, and environmentally.
It's not hard to see why Rez was named young New Zealander of the Year. She delivers a great message for all young people wanting to create positive change. "We are all in a position to make a difference to the world we live in – how big or small that may be. Only you can decide that. Champions are people prepared to face difficulty…They're defined by passion, confidence and the strength from within. We can all be champions but our task it to discover and unlock our greatness."
By Maisy Bentley