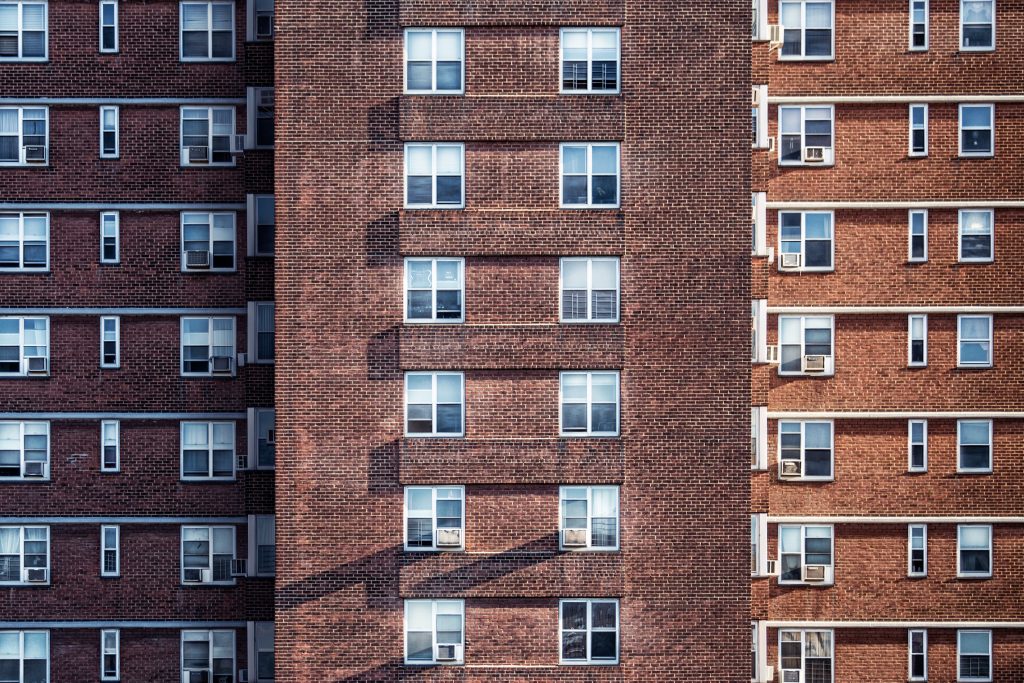 Aotearoa Youth Declaration is an annual conference for High School Students which connects young people with government policy. Participants work in Focus Groups to develop policy statements that represent their views and priorities on a range of subjects. The statements below were drafted by the participants of the Infrastructure & Civil Defence Focus Group, and approved by the participants at the Conference.
9.1

We recommend housing developments build up into high-density areas, such as apartments, to future-proof our cities and create more affordable housing. We think Kiwibuild's emphasis on building sprawling suburban houses rather than on central city apartments is not a sustainable long-term solution. We understand the 'Quarter Acre Dream' is important to many Kiwis, but think we need to be looking to high-density residential housing that is energy efficient, environmentally sustainable, community-focused and facilitates less car-focused cities.

9.2

We want accessible and affordable housing. We recommend first home buyers are prioritised for entry-level properties, and that foreign investment can only be directed into high rise apartments. We would like it to be easier for first-home buyers to break into the market and prevent low and middle income earners moving out of main centres.

9.3

We encourage more foresight to ensure lasting quality and versatility of transport, particularly in regard to future technologies like autonomous systems. We recommend infrastructure investment consider:

The potential of rail freight becoming obsolete, due to future technologies which would require high quality roading which can be shared by all vehicles;
Urban infrastructure, specifically future planning for population growth.

9.4

We acknowledge that the poor housing standards and decreasing livability in some parts of the country is driving us to impulsively and unsustainably build large numbers of free standing homes with no future planning. We propose:

Improving the minimum housing and building standards to promote high rise buildings, and increase lasting livability, appeal, worth, and sustainability in the introduction of government housing schemes.
Implementation of a nationwide housing warrant of fitness on both private and social rental housing sectors.

9.5

We are excited that the Christchurch rebuild is a chance to reimagine how we build and live in cities. We hope to see the Government and Christchurch City Council learn from urban planning mistakes of the past, improve existing infrastructure and use innovative human centred design for urban spaces. We also wish to see construction follow international earthquake proofing best-practice to make Christchurch the most functional, liveable city possible.

9.6

We would like to see infrastructure investment attuned to future developments like projected population growth or a future aging population. We don't want to see repeats of the current situation in Queenstown which needs urgent infrastructure support to accommodate its growing population.

9.7

We lament the neglect of infrastructure investment outside urban areas. We advocate the Government introduces incentives for businesses and residents to move to rural areas, by:

Investing in neglected service infrastructure in rural areas such as water, power and internet where these areas are lacking;
Increasing public transport links in city fringes that are currently being cut o from city centres.

9.7

We think the traffic woes in major New Zealand cities would be alleviated if more investment went into public transport. We would like New Zealand to build on the success of recent public transport projects such as the Northern Busway and Train Electrification in Auckland and:

Invest in public transport capacity, such as in the form of the Third and Fourth mains or Light Rail in Auckland,
Prevent significant underestimates in passenger traffic that have occurred in the past modelling of public transport projects, namely the Northern Busway and Train Electrification projects, in future and current investment into public transport infrastructure, such as the City Rail Link project in Auckland;
Increased public consultation on future transport projects to attract public opinion that benefits the quality of outcomes.
An enormous thanks to the Focus Group participants, the Facilitators – Jonah and Hayley, the Conference Organising Committee, and the Event Sponsors.