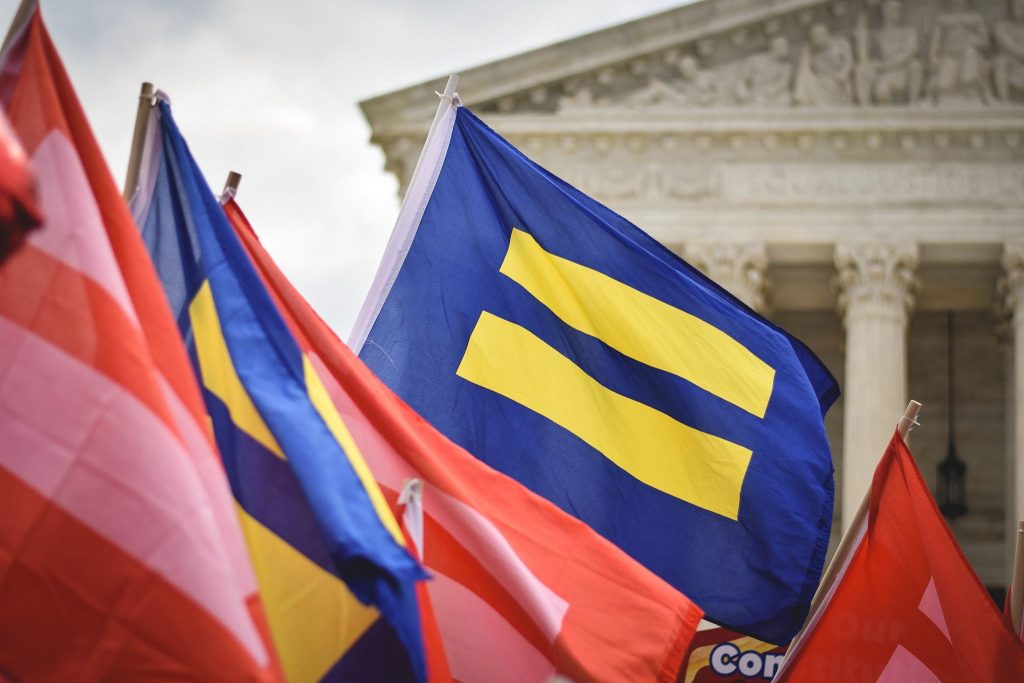 Aotearoa Youth Declaration is an annual conference for High School Students which connects young people with government policy. Participants work in Focus Groups to develop policy statements that represent their views and priorities on a range of subjects. The statements below were drafted by the participants of the Equity Focus Group, and approved by the participants at the Conference.
| | |
| --- | --- |
| 1. | We believe it is difficult for those in the LGBTQIA+ community to express their identity and feel self-worth in employment or training. We expect workplaces to actively work with the Rainbow Tick organisation to better promote health and welfare to sustain healthy and emotional well being. |
| 2. | We request that the Health curriculum is updated to reflect the wide spectrum of sexual and gender identities in order to create an inclusive, safe, and positive environment for all students. We think this will help normalise attitudes towards individual and sexual diversity and lead to healthy relationships between young people. |
| 3. | We believe societal expectations of disability can negatively impact the mental wellbeing of those affected. We suggest the creation of educational media and resources to raise awareness about recognition and treatment of learning and physical disabilities. |
| 4. | We are concerned that a high proportion of youth go through the school system suffering from an undiagnosed learning disability (including but not limited to dyslexia, ADHD, and dyspraxia). We call for the Government to subsidise the diagnosis of learning disabilities along with the screening of primary aged children to promote early diagnosis and access to assistance for people from all socioeconomic backgrounds. |
| 5. | We think there is a lack of meaningful discussion and understanding in New Zealand about rape culture. We recommend a greater emphasis on removing damaging societal stigmas and promote discussion around issues such as sexual consent, rape and its impact, and sexual and domestic violence. It is instrumental that victims feel safe and respected in detailing and sharing their experiences. |
| 6. | We think there are issues regarding accessibility and distribution of benefits in the social welfare system. We urge that the criteria are changed to allow greater access to vulnerable people in need of additional resources to attain a healthy living standard. |
| 7. | We believe there is insufficient education on New Zealand Sign Language (NZSL) to create an inclusive environment for those with hearing impairments. We call for a greater accessibility to resources for learning NZSL to prevent social exclusion of the hearing impaired. |
An enormous thanks to the Focus Group participants, the Facilitators – Akshat and Tracy, the Conference Organising Committee, and the Event Sponsors.