The life of a participant and facilitator at Aōtearoa Youth Declaration
My time as a participant:
My time with UN Youth began in 2015 at Aōtearoa Youth Declaration where I was placed in the Culture & Heritage focus group. My positive experience here led on to me attending the event again in both 2016 and 2017 as part of the Governance focus group.
Contemplating on my experience at Youth Declaration, my time as a participant is summarised into two points: community and education.
Because the focus group you are in is one that you have shown a passion for, you have the chance to find people with similar interests and for those 4 days, they become your new best friends because nothing could bring you closer than spending all day contemplating solutions to problems that plague our society. The friends I made at Youth Declaration I am still friends with today; this experience helps you to form unbreakable bonds and memories that will last a lifetime.
Looking back I now recognise just how influential and impactful my facilitators were; to have people who were always willing to discuss any problems you had or answer any questions about University was so important and enabled me to feel a lot more comfortable. In a sense, it is like gaining mentors; which is such a valuable thing to have in life
The skills you gain as a participant are remarkable. When I first heard of Aōtearoa Youth Declaration I had no idea that I would come out of it with an increased sense of confidence and knowledge in policy development. The event opens your mind up to a range of ideas and perspectives that elsewhere you would not have heard.
You have the ability to have such fantastic dialogue about issues that you are passionate about and that makes the experience unique from anything I had done before.
My first time as a facilitator at AYD:
I went into the 2018 Youth Declaration with no expectations or idea of how different my experience was going to be compared to a participant.
People always say that volunteer experiences in organisations like this are incredibly rewarding, but I had no idea just how rewarding it could be. When you have the ability to be put in the place of someone who you personally know has the ability to make such a difference is surreal, but if anything it encouraged me to be the best facilitator I could be.
I was not expecting such a 180-degree difference in my experience compared to being a participant but you really do look at the conference with a whole other perspective. Being a conference assistant allows you to have a better understanding of just how impactful this event is and shows just how amazing it is to have all these rangitahi in one room debating the issues of our generation; it really makes you feel both proud and privileged to be there and witness this greatness.
The work that you put into making this time incredible for the participants is absolutely worth it in the long run, especially when you finish all your statements and you see their faces when they realise how much they have learnt and put to use over the last 4 days. Once you start growing as a focus group you really start to build bonds and I can now understand why events like these form relationships that can last a lifetime.
These 4 days have been the most incredible days for me and I have loved every second of them. The work that goes on behind the scenes is incomprehensible and as a participant I never knew the effort and passion that goes into making this event such a success until now; the committee works tirelessly, welfare is always gearing to go, media team constantly taking photographs and recording the experience and the committee facilitators always willing to go the extra mile for their participant.
I can not recommend volunteering enough especially at Aōtearoa Youth Declaration; the people you meet, the knowledge you gain and the fun you have is unbelievable and I would like to thank all the participants, volunteers and especially the committee for a fabulous event.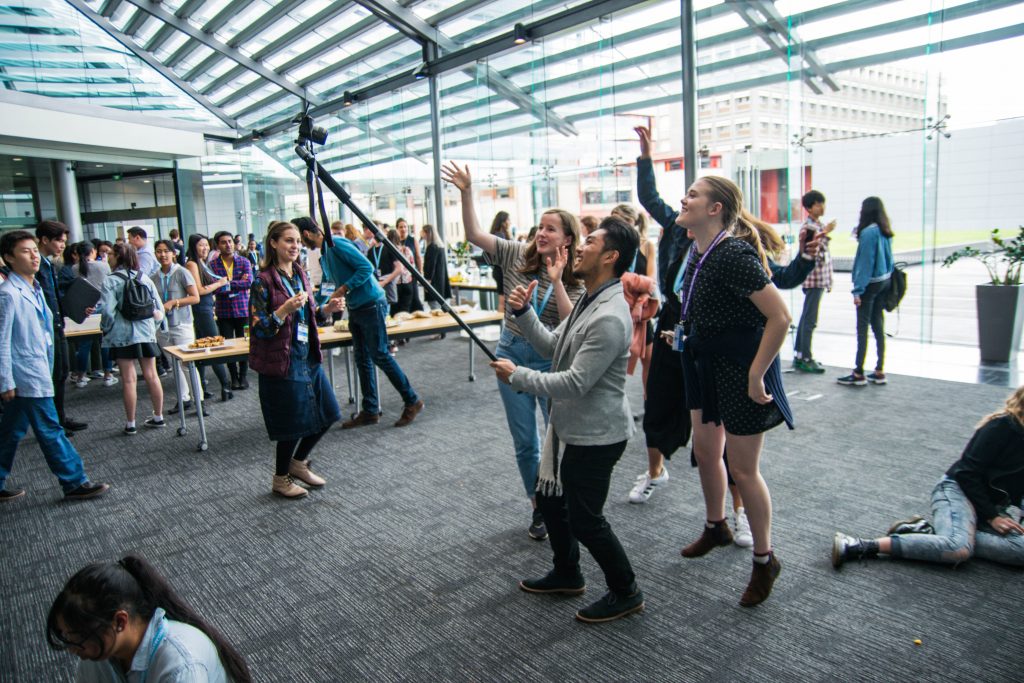 By Julia Caulfield