The Health Crisis in Yemen
Universal Health Cover: everyone, everywhere.
This is the 2018 World Health Day theme. On 7 April, World Health Organisation calls upon states and individuals alike to strive towards this idea. There seems to be something distinctly modern about discussing health in terms of 'universalness'. Modernity means the development of medicine, technology, transportation, communication. When innovation is peaking out at every corner, we begin to believe the tools at our finger tips are greater than any problem. No distance too great, no crisis too big.  
Yet there is a danger in focusing too much on the visible and tangible realities we see in developed nations. These aren't the realities experienced by all. And it's ultimately what context we live in that determines the level of health achievability.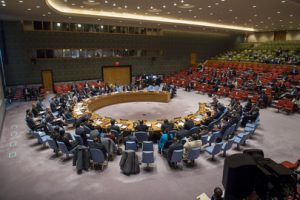 Yemen is a country so far off the spectrum of our daily lives that the average Kiwi has probably spared it little thought. It is a country that is dealing with a mammoth health crisis – a cholera outbreak literally unimaginable in the safety of New Zealand. 21 December 2017, the International Committee of the Red Cross announced the number of suspected cases had surpassed 1 million. In about a year, Yemen overtook the previous record held by Haiti (690,575 cases in the three years following the 2010 earthquake) and thus became the worst Cholera outbreak in recorded history.
The response by non-government organisations like the Red Cross have resulted in relatively high survival rates, with the death toll at approximately 0.2-0.3%. The success of medicine and organisation does not undermine the reality that this is a completely preventable disease. It is, in the words of the UN Humanitarian Coordinator for Yemen, a 'medieval disease', one that should be relegated to the history books. Cholera is transmitted by contaminated food or water, meaning any nation with decent sanitation standards will likely never see a case. According to a Red Cross statement last year, "more than 80% of the population" of Yemen lacked the basic necessities of clean water, food, or health care. In addition to this, the rainy season is due to hit in April, which WHO warns will inflame the cholera epidemic.
What tipped one of the already poorest Arab-nations into further suffering was the outbreak of war. Since 2015, civil war has engulfed Yemen with dangerously powerful outside players aggravating the chaos. The fighting is between a Saudi-led coalition and Iranian-allied Houthi rebels, but it's ultimately civilians who are losing. The UN estimates 3 million people have been displaced from their homes, with 8 million being on the brink of famine. UNICEF recently asked for $350 million to feed the starving number. A tiny number compared to the $1 billion worth of weapons that the US plans to give Saudi Arabia, despite Amnesty International pointing to the "extensive evidence" that this arms flow from Saudi had "resulted in enormous harm to Yemeni civilians."
All of this is not to say that universal health coverage shouldn't be the aim, as everyday steps are taken to move us closer to this end goal. However, in this pursuit we cannot isolate health from other factors – social, economic, political – that all play a role in shaping lives. In that sense, we shouldn't take for granted the stability that allow us to live healthy lifestyles, or forget those who aren't so lucky.
By Rachel Buckman