International Women's Day Speech
National President Bokyong Mun was invited to give a speech at the International Women's Day lunch, hosted in Wellington on the 8 March 2018. Read below for the speech that she presented, and the challenge that she leaves us all!:
"International Women's Day is an opportunity for us all to celebrate the improvements and great lengths that we have achieved all over the world in stride for gender equality and the empowerment of women. However it also serves as a reminder – a reminder of the challenges and issues that women still face everywhere they go.
But I want to ask, what are the different challenges that women face today? What does it really mean for women to be empowered, and what does this mean in the 2018 context of Aotearoa New Zealand? To me my biggest frustration is that the perspective and experiences of being a woman are often overlooked when considering women's issues in New Zealand.
My parents immigrated from South Korea and I was lucky enough to be born on the North Shore in Auckland here in New Zealand. I however grew up in a small town called Balclutha, about an hour away from Dunedin surrounded by a farming community and a beautiful river for jumping into on summer days.
The reality is that our identity is not only made up of our gender, but also our ethnicity, cultural background, upbringing and experiences that we have had. Being a woman means something different to every single one of us.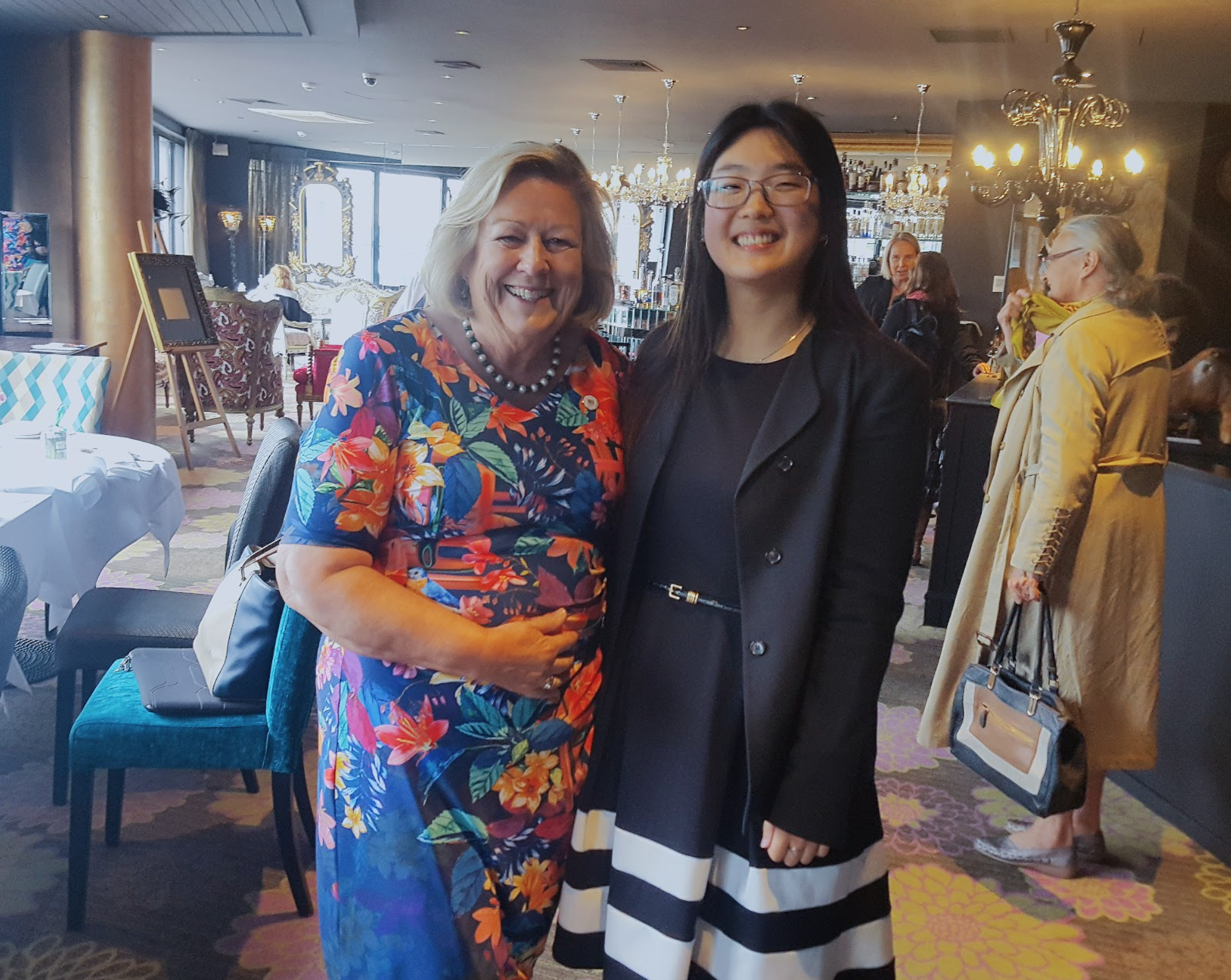 Bokyong Mun (UN Youth National President) with President of the United Nations Association of NZ, Joy Dunseath
To me, women empowerment means much more than the need to bridge the gender pay gap, or the right for me to breastfeed in public, although these are all very important things. To me it means not facing discrimination from law firms because I don't have blonde hair, as well as not having my worth judged on my looks to begin with. It means that I am able to talk to my mother freely in public in Korean without people telling us to go home, and not have people tell me that I am not beautiful because of the size of my eyes. It means people no longer expecting me to behave a certain way, just because that is how Asian women are portrayed to be in popular culture.
New Zealand is my home, however too often people forget how rich and diverse our multicultural country is. People assume that I didn't feel pride when we won the Rugby World Cup in 2011, or that I didn't cry because it was my neighbour's homes that had been devastated by the Canterbury Earthquakes. To me, International Women's Day is important because it gives me the chance to reflect on what it means to be me – a woman that makes up a part of the multicultural society that is Aotearoa New Zealand today.  
Through my role in United Nations Youth, I have met hundreds of young New Zealanders, who all have a different, but equally valuable definition of what it means to be a woman. For many youth today, conflicts and confusion around our identity plays a big part in our daily lives. But it is through hearing these stories of my peers that I have also learnt not to be ashamed of my identity, to strive for my aspirations, and realise that it is the differences among us that make us stronger as a collective."