Geneva: UNOHCHR, Red Cross and the Old Town
After our exciting train ride from Paris into Ville de Genève, we were all really keen to make the most of our two full days here. We started off early to our meeting with Juan from the UN Office of the High Commission for Human Rights. Juan had an interesting background from Latin America as well as his experience working on the Expert Mechanism for Indigenous Peoples. The delegates were really fascinated with his examples of specific issues and instances of human rights broadly and in the context of minorities and Indigenous Peoples.
"The meeting was very informative. It was great being able to link some of these discussions to the one we had with Broddi in New York from UNDESA. I was really intrigued to hear about the Fellowship they have for young people from Indigenous or minority communities." – Jordana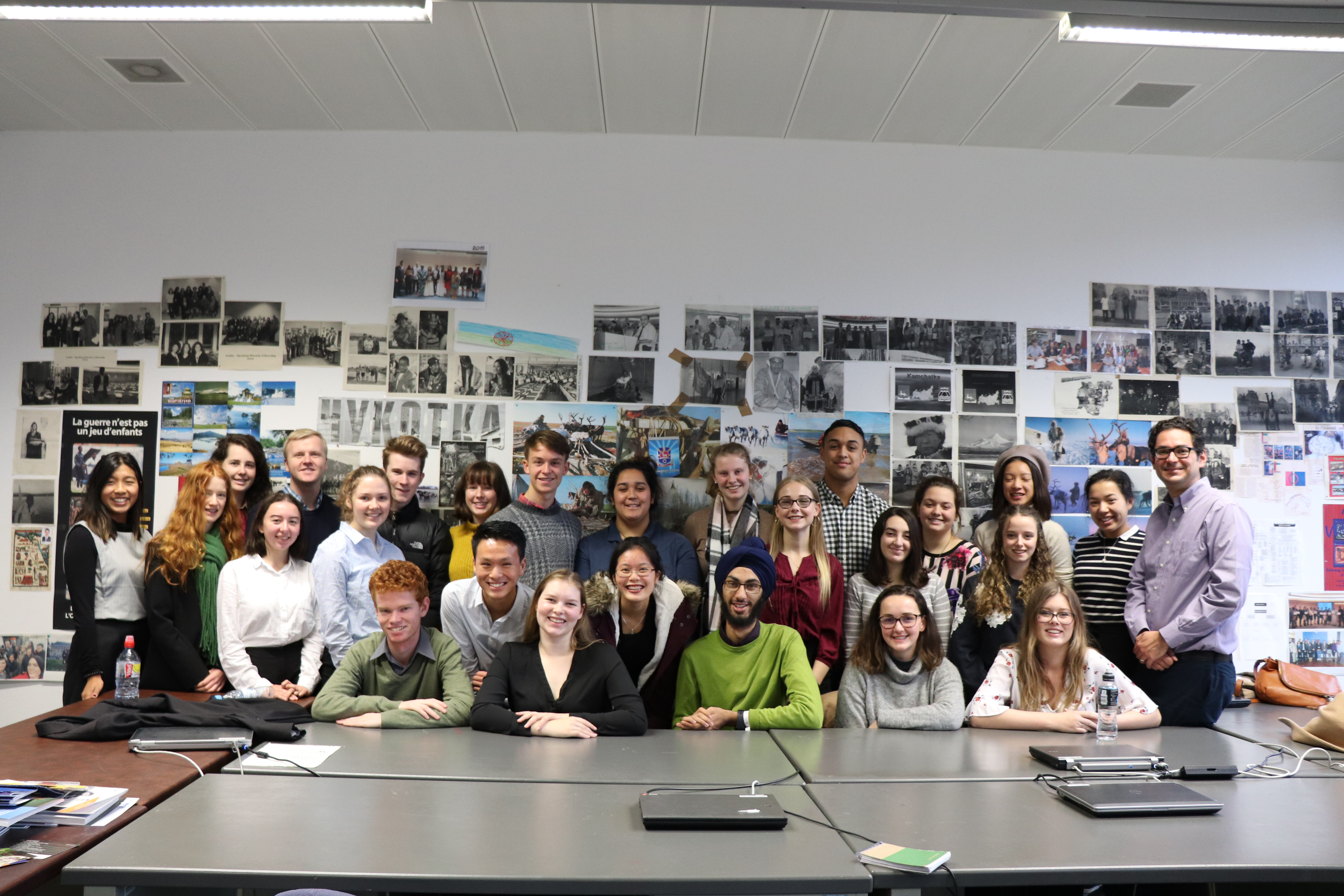 Meeting with Juan from the Office of the High Commission of Human Rights
We had free time around the centre of Geneva to explore and get lunch including trying a healthy vegan restaurant. We then returned to the Palais de Nations and headed towards the International Committee of the Red Cross for a museum tour. It was interesting to see how important key figures such as Henry Dunant and key historical events such as the Battle of Solferino was to the founding of such an iconic organisation. Realising how important the organisation is in continuing to track family members after even recent armed conflicts and intra-state wars is warming. The museum itself was also very interactive with sensory artworks and a group game called Hurricane which involved our entire delegation to work as a team to save a village from a tsunami.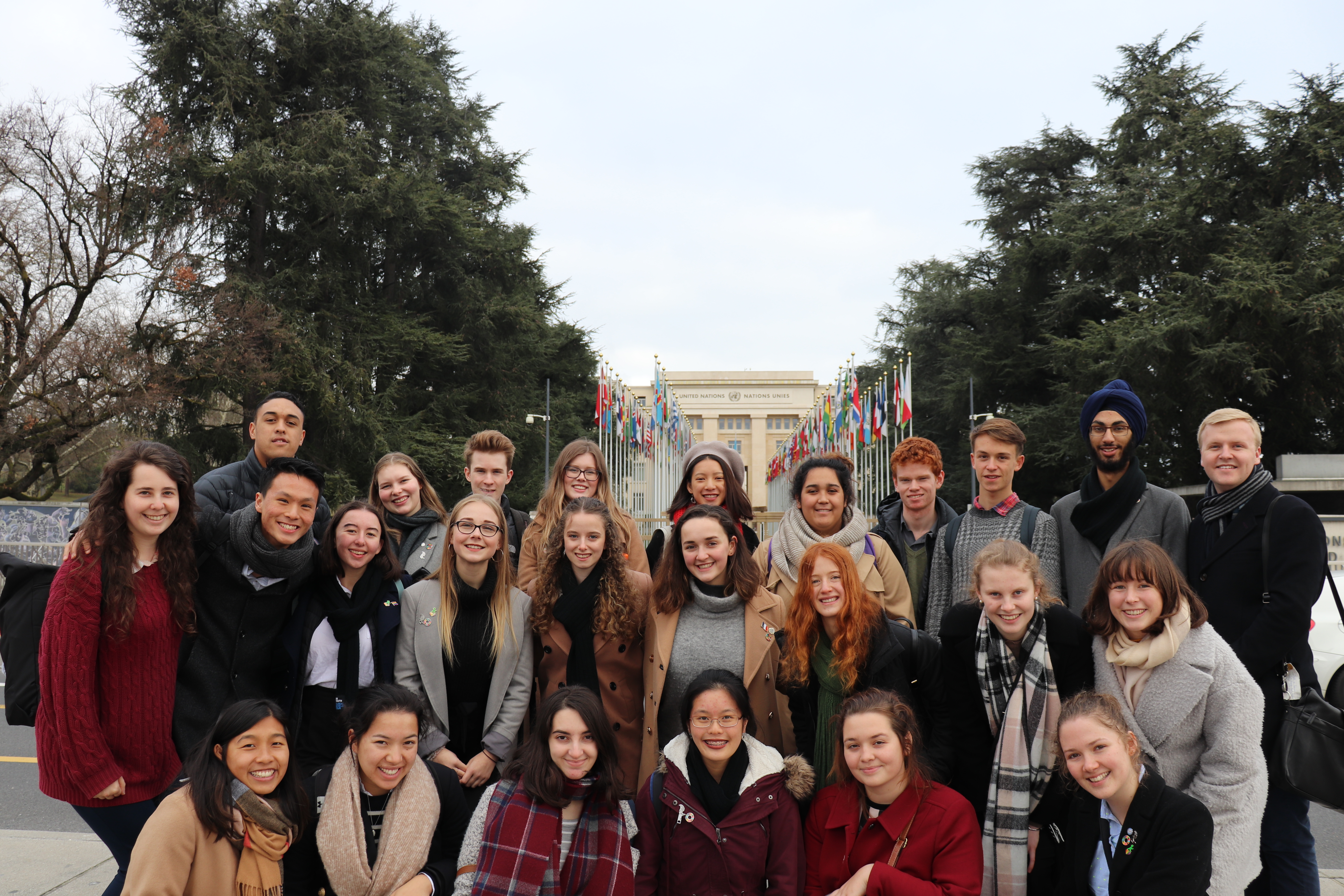 Outside the United Nations Headquarters in Geneva
We then took the tram again to the Old Town of Geneva where we saw the beautiful St. Pierre Cathedral. It was an amazing view from the top of Lake Geneva and the city. There were countless chocolatiers to entertain our delegation and the quaint nature of the town added to the surreal atmosphere.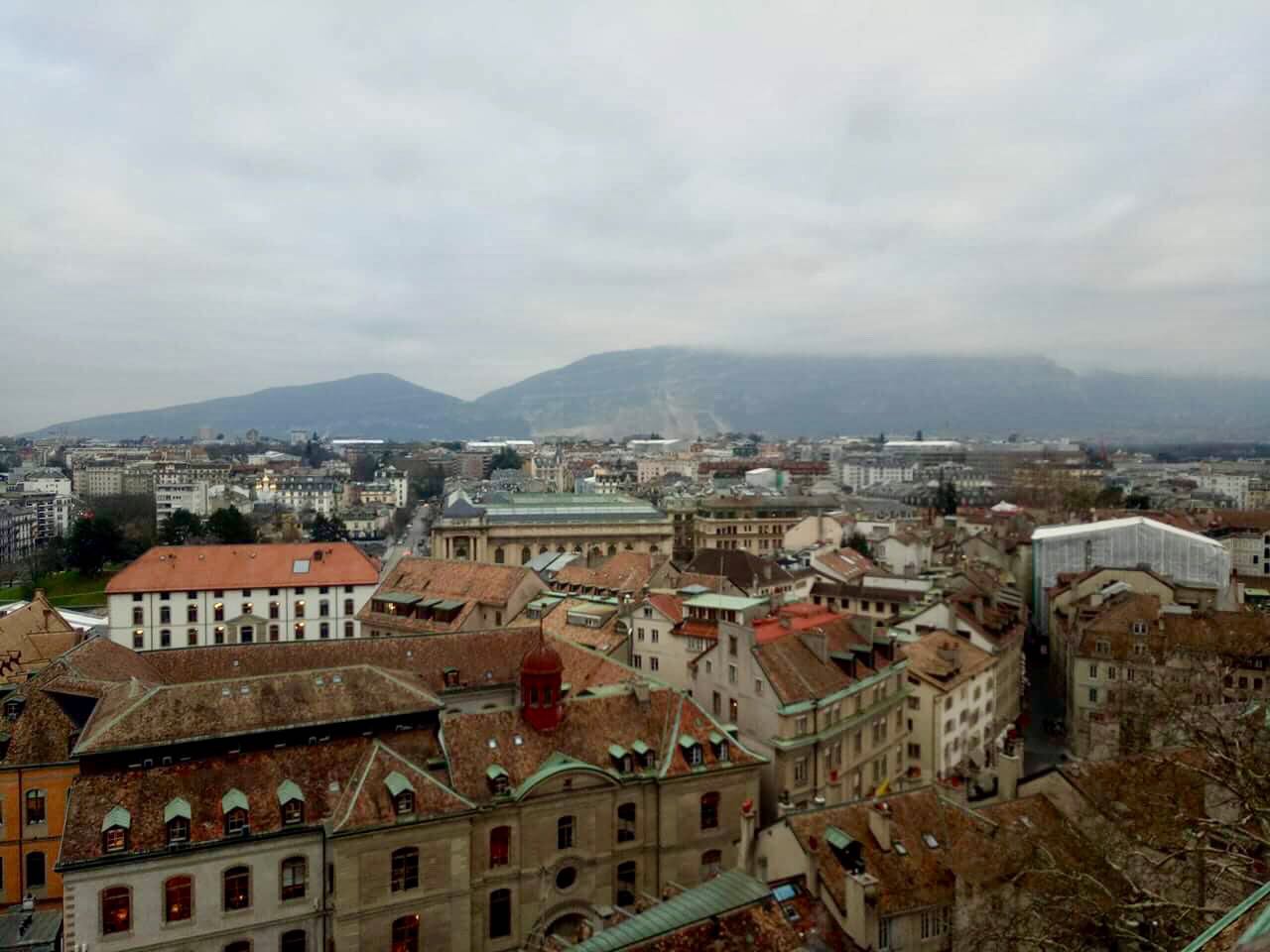 View from the top of St. Pierre Cathedral in the Old Town of Geneva.
Photo Cred: Emily
One of the highlights of the evening was having a wonderful dinner at Restaurant Les Armures. Fun Fact: Bill Clinton has dined here too.