Copenhagen: A tale of two cities
Given our first full day in Copenhagen was a Sunday, we spent the day on a walking tour of iconic parts of the city including the Little Mermaid, King's New Square, Rosenborg Castle and Christianborg. The delegates enjoyed walking around the Church of Our Saviour because you could see the old Danish heritage nestled amongst modern and commercial buildings.
Walking along Nyhavn was an idyllic experience and some of the students even went on a cycling tour of the surrounds.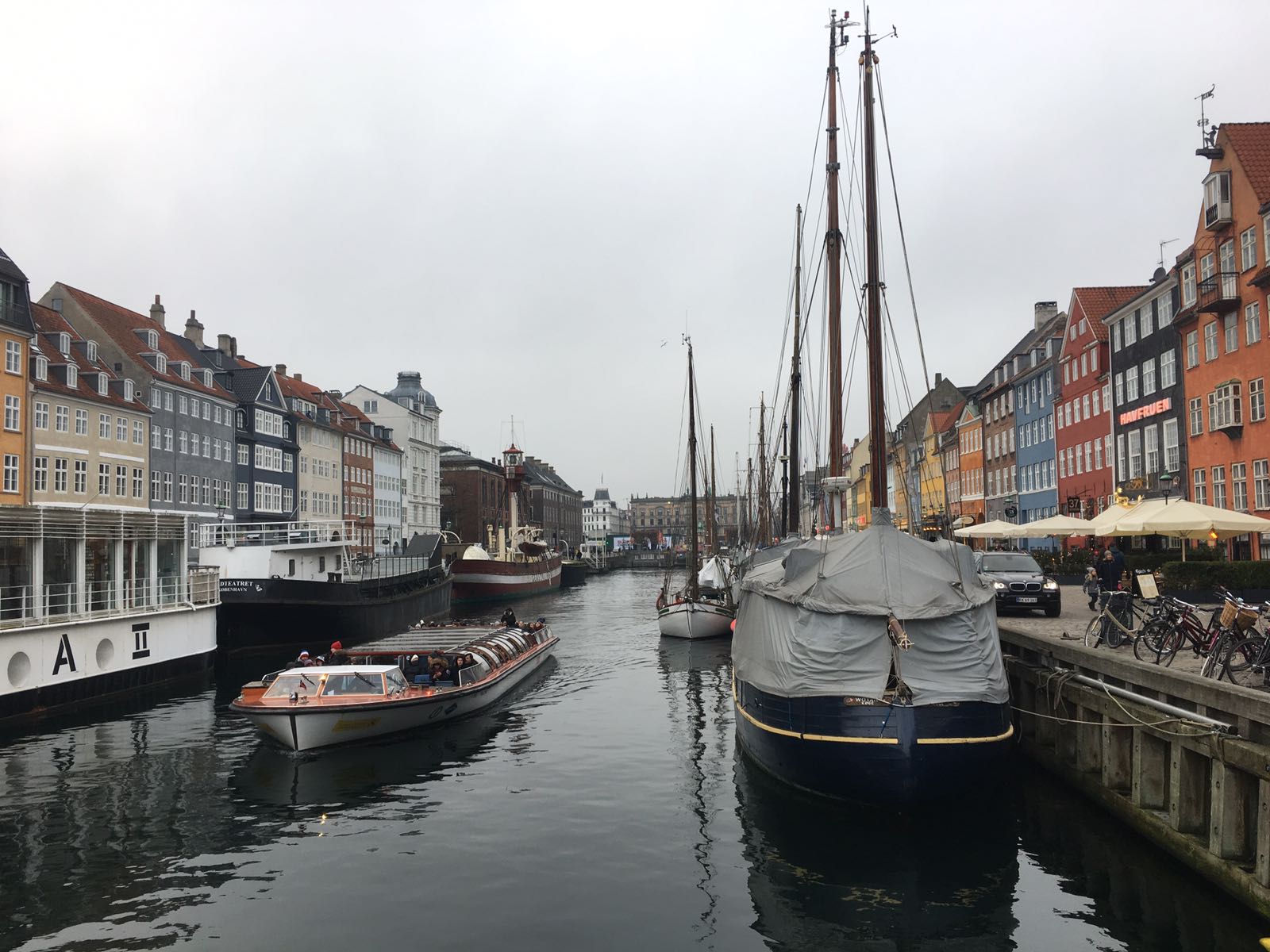 Walking along past Hans Christian Anderson's home in Nyhavn
This morning was spent with an early start to journey towards UN City for a meeting with UN Women. We had two interns present to us about the role of UN Women both normatively and operatively across different sectors. We got to understand that the Copenhagen office was more a liaison centre for advocacy and partnership with civil society and businesses to action gender equality in all forms. The delegates also got to compare the situation of the 2017 Global Gender Gap Report between New Zealand and Denmark as well as discuss policies or cultural differences which may explain the status of women or other genders in both New Zealand and the city of Copenhagen.
Meeting with UN Women and UN City, on the "Hogwarts Stairs"
"UN Women was a provoking meeting. It was cool to see how UN Women championed grassroots actions but did not prescribe certain legislative norms as a 'one size fits all'. I found it interesting that gender equality can mean different things in different contexts. For example, in developed and usually Western nations, this usually meant discussions on the gender pay gap and representation in governance and planning institutions such as Parliaments but in developing countries, it was more about physical violence against women and forced marriages of girls. While this was confronting for all of us, I found it very interesting that aside from Rwanda, the top 5 gender-equal states in the world are from the Nordic region – except Denmark." – Milo
Afterwards we got a tour of the UN City building and the thought and planning which went into its conception. Although we learnt that UN City was erected here in 2002, there are plans for new towers and offices to be built this year to accommodate the growth of the UN agencies such as the World Health Organisation which has its headquarters here.
Interestingly, the UN City has a moat around its building for security and almost one solar panel for each employee on its premises. Along the port you can see wind turbines dotted along the horizon and the building is designed so that the lifts are out of eyesight in order to reduce energy consumption and encourage dialogue.
"It was amazing to see how sustainable the UN city was – the water catchments on the ceilings, self-regulating building temperatures and everything. It will be exciting to see the bridge once it has been built since it sounds like there is so much meaning there too; the ends just touch to mimic the abstract connection between two people coming together in the spirit of the United Nations." – Hayley
Tomorrow we have another early meeting with the Copenhagen City Council and then off to another European city!