Making the most of our last day in London, we went firstly to the British Museum which houses famous artefacts such as the Rosetta Stone. There was even an exhibit on New Zealand in the 'Living' section.
After the British Museum, we headed towards the New Zealand House to meet with Lauren, on a posting with the Ministry of Foreign Affairs and Trade and Daniel Taylor, the Trade Commissioner in London.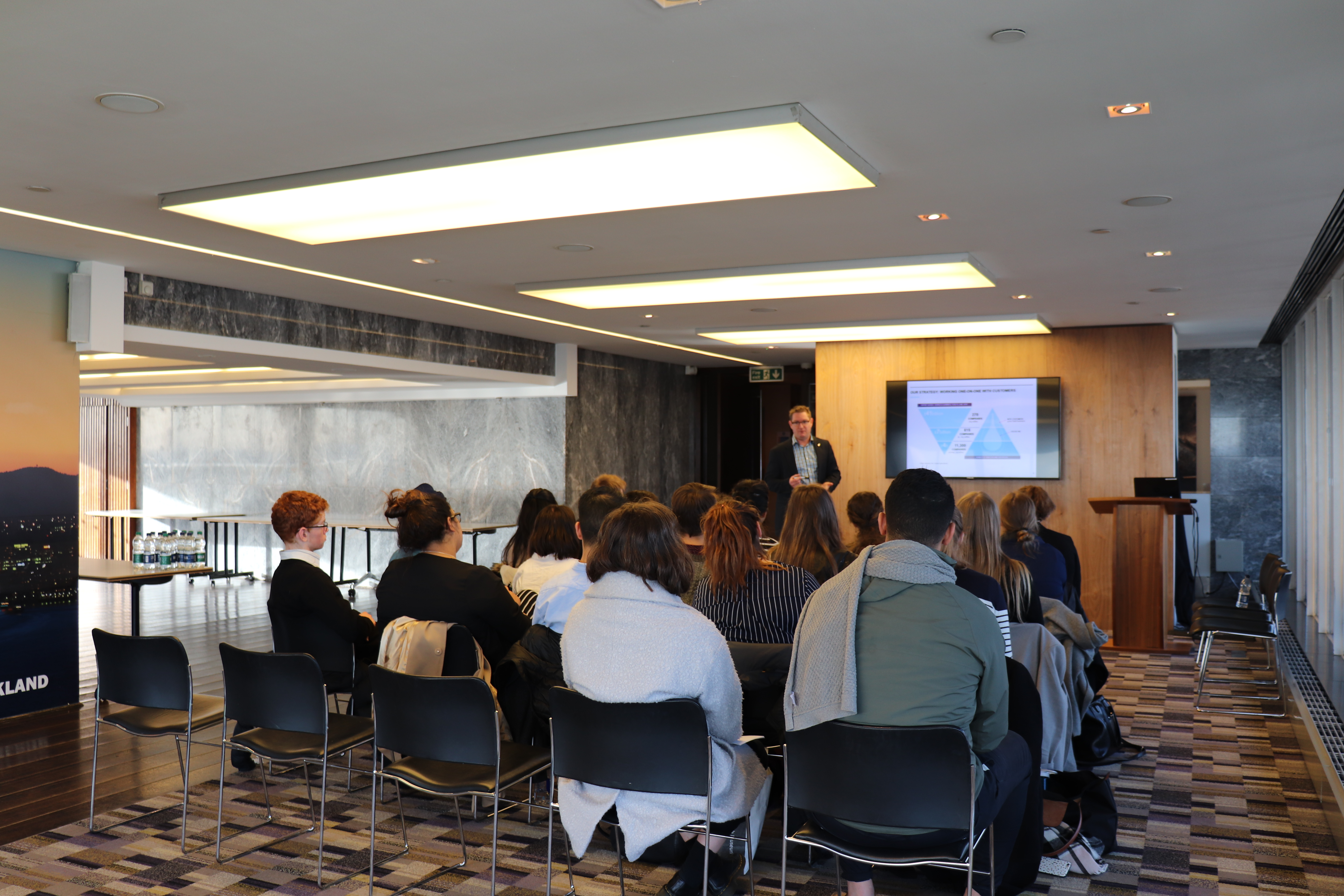 Discussion with NZ Trade and Enterprise at the New Zealand House in London
Photo Cred: Jayden van Leeuwen
The Delegates were excited to be at London House this afternoon. They were briefed by Lauren on the continued role of the Commonwealth and the importance of this network for small-state countries such as New Zealand. This fascinated some of the Delegates who saw the Commonwealth as a somewhat vestigial network. These different perspectives have further helped the delegates to understand how useful strategic connections can be in the realm of international trade and forums.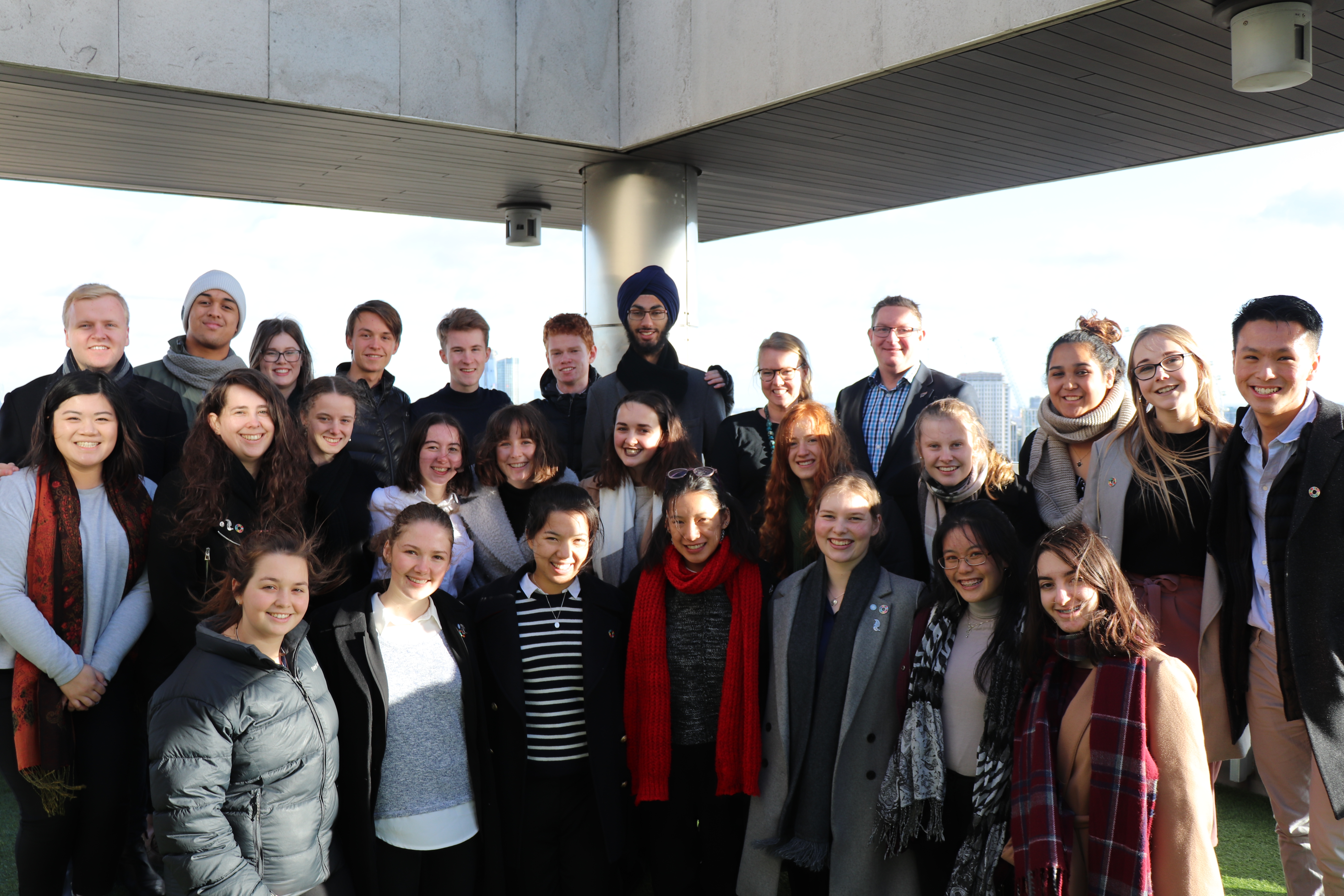 The 2018 Global Development Tour at the roof-top of New Zealand House
The delegation addressed some interesting questions such as New Zealand's changing dynamics of trade and exports to the European Union countries and the United Kingdom. They were thoroughly impressed with the degree of educational content in which NZ Trade and Enterprise prepared for our meeting.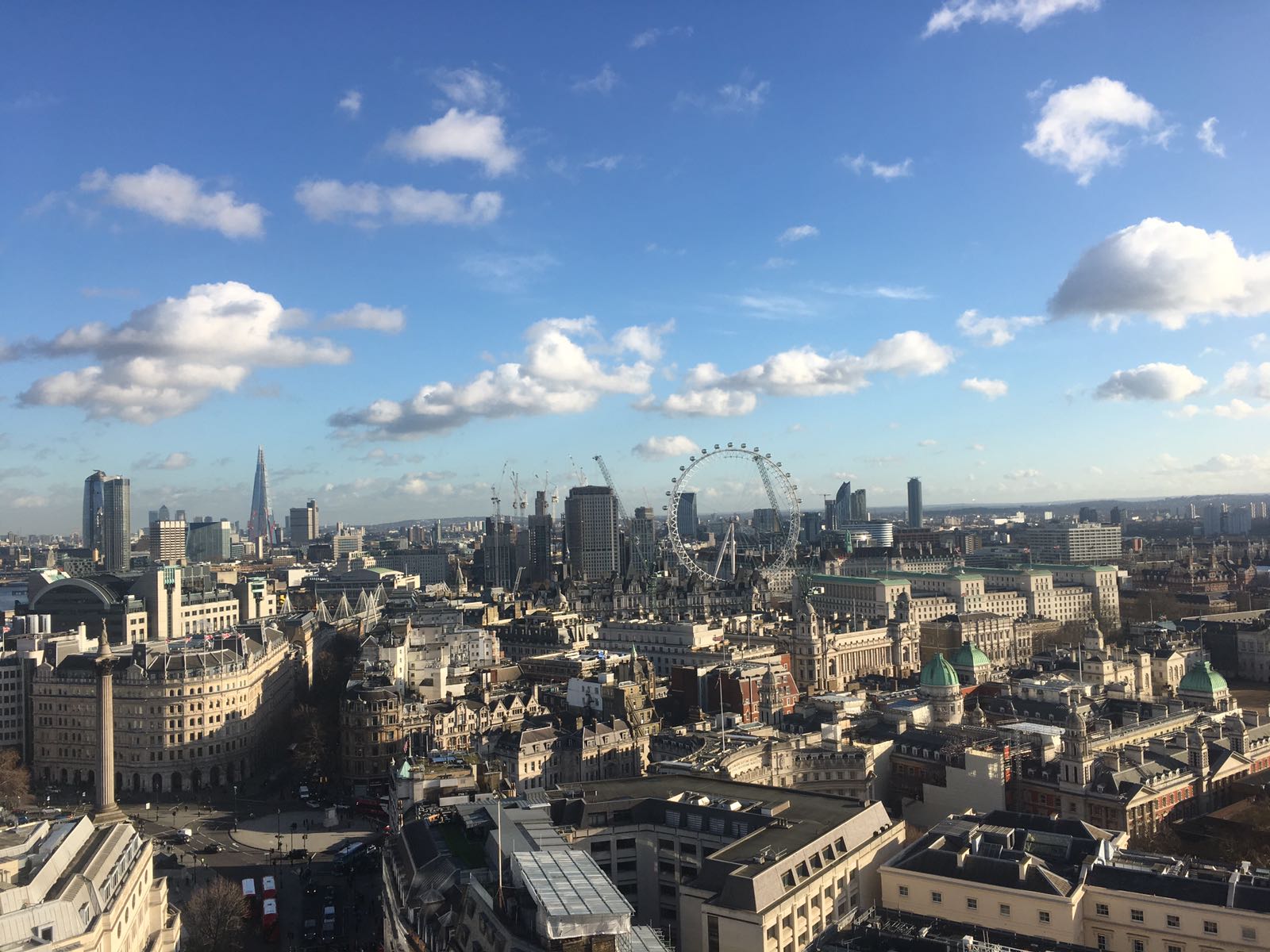 The view of London from the top of NZ House
After an intense Q&A and the ending session, we had some time to explore Piccadilly Circus before having a beautiful meal together to celebrate the end of a successful week in London with no rain  and sun each day.
Next stop – Copenhagen!