London: A Circular Economy and coming full circle
This morning we headed early to meet with Stuart, the Head of Investment, at the London Waste Recycling Board (LWARB). Learning about the challenges of reaching the Board's mission of being carbon zero by 2040 was both inspiring and confronting given the issues the delegates had researched before this tour.
Particularly it was heartening to hear that LWARB were optimistic that they could reach their objectives. Delegates noted the connection between the Grantham Institute's work and LWARB through their support of innovative solutions and ventures tackling waste and environmental projects in London city with a population of almost 8 million. London is also one of the European Union's most productive and highest growth areas so balancing these factors and the need to be more sustainable requires future-planning and pre-empting the needs of those living in the future. The delegates noted some pressing lessons to learn for expanding cities such as Auckland, Wellington and Christchurch.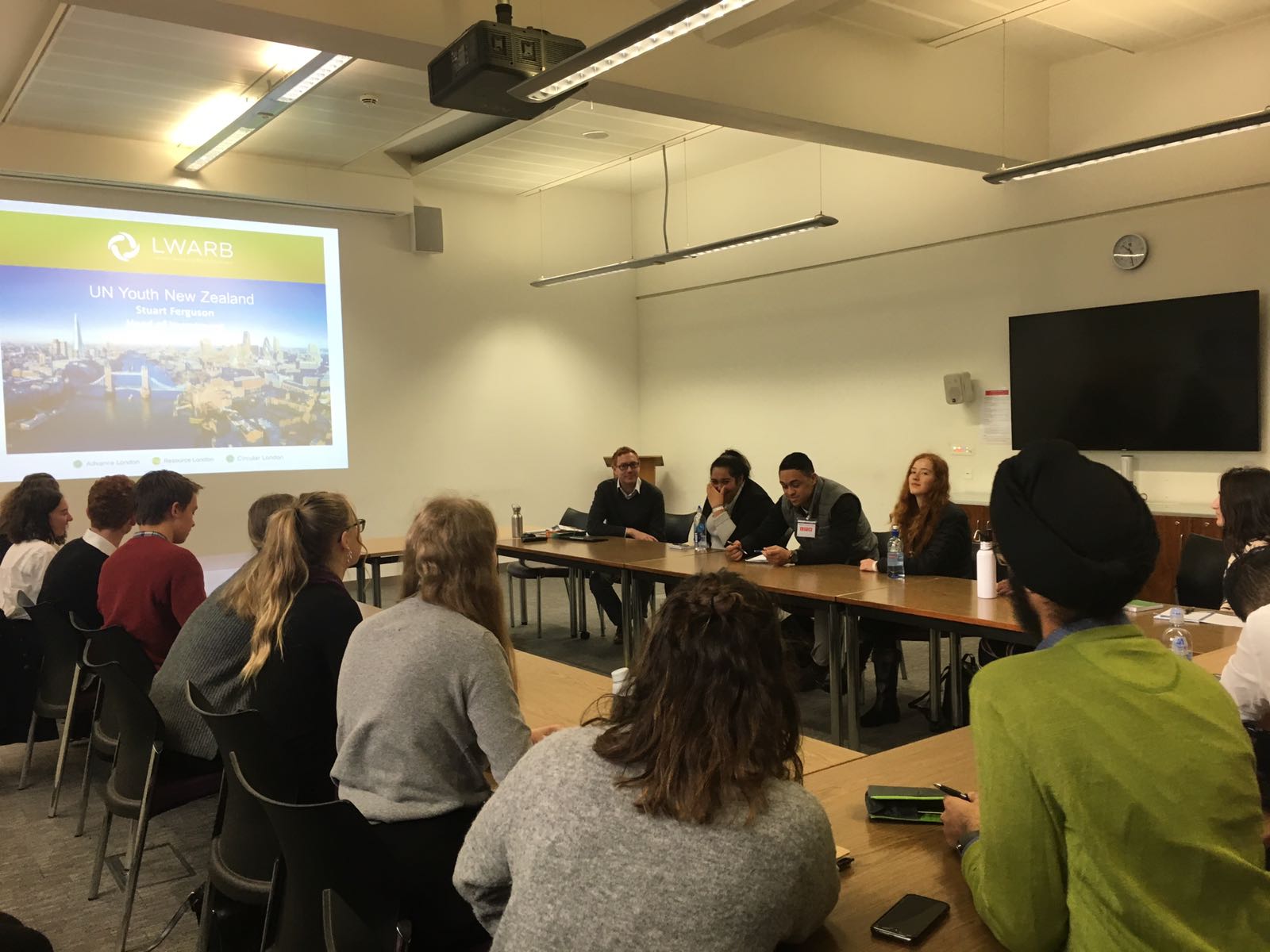 Delegates engaging with the London Waste and Recycling Board
After this meeting we journeyed to a global NGO and non-profit group to learn more about how law firms and lawyers can address SDG 1 on eradicating poverty. A4ID is a legal brokerage service organisation and helps to match up lawyers or firms with international development projects.
One of the key ways in which A4ID does this is through litigation. However the delegates received insight into the ways in which A4ID implements strategic litigation to help the organisations and key projects in developing countries.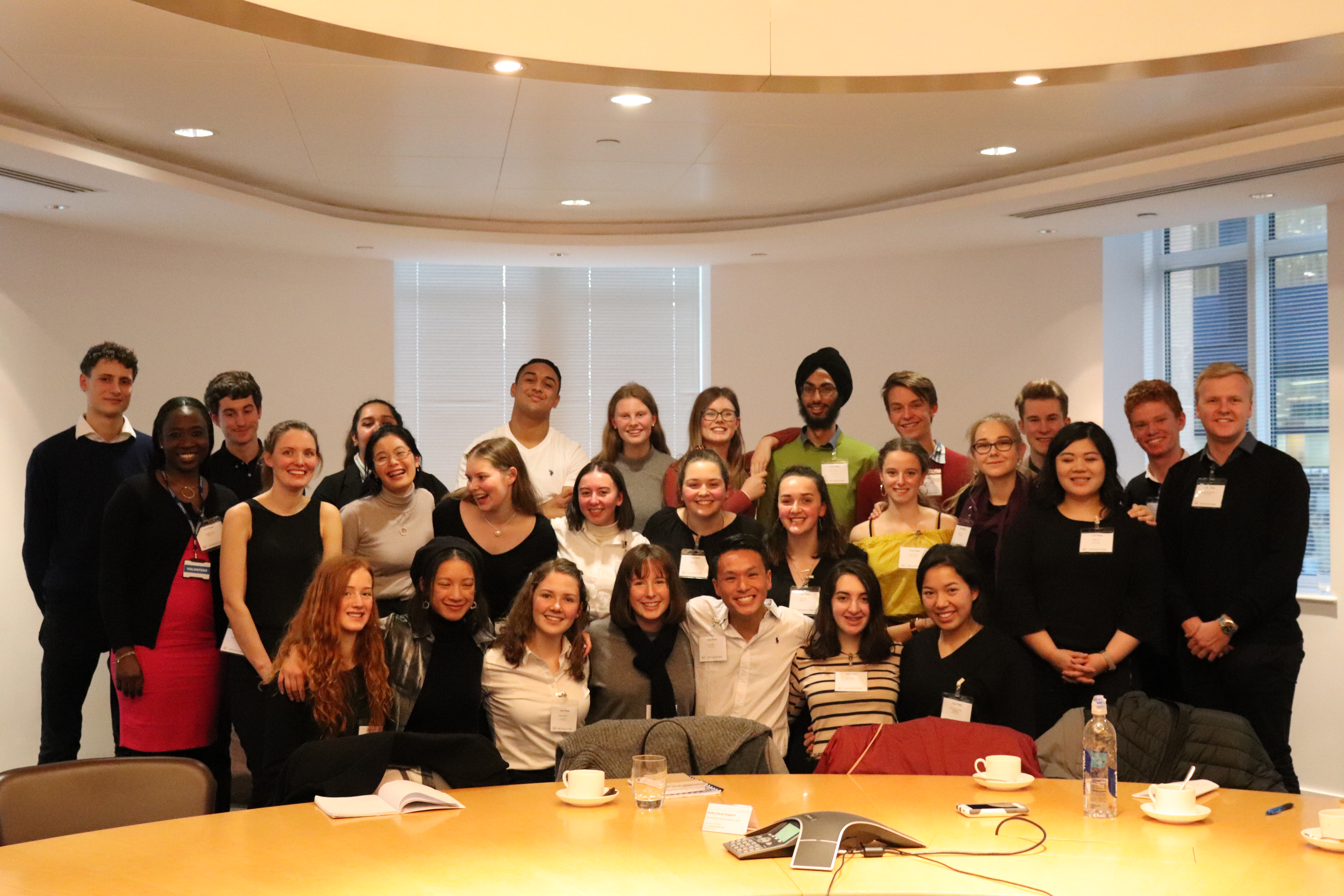 Meeting with Nick, Micky, Eugene and Hannah from A4ID
We also want to thank the legal partners of A4ID, including White and Case, who so generously hosted us for this meeting.
After these two full-day meetings, the delegates squeezed more landmark sites into our second to last day in London.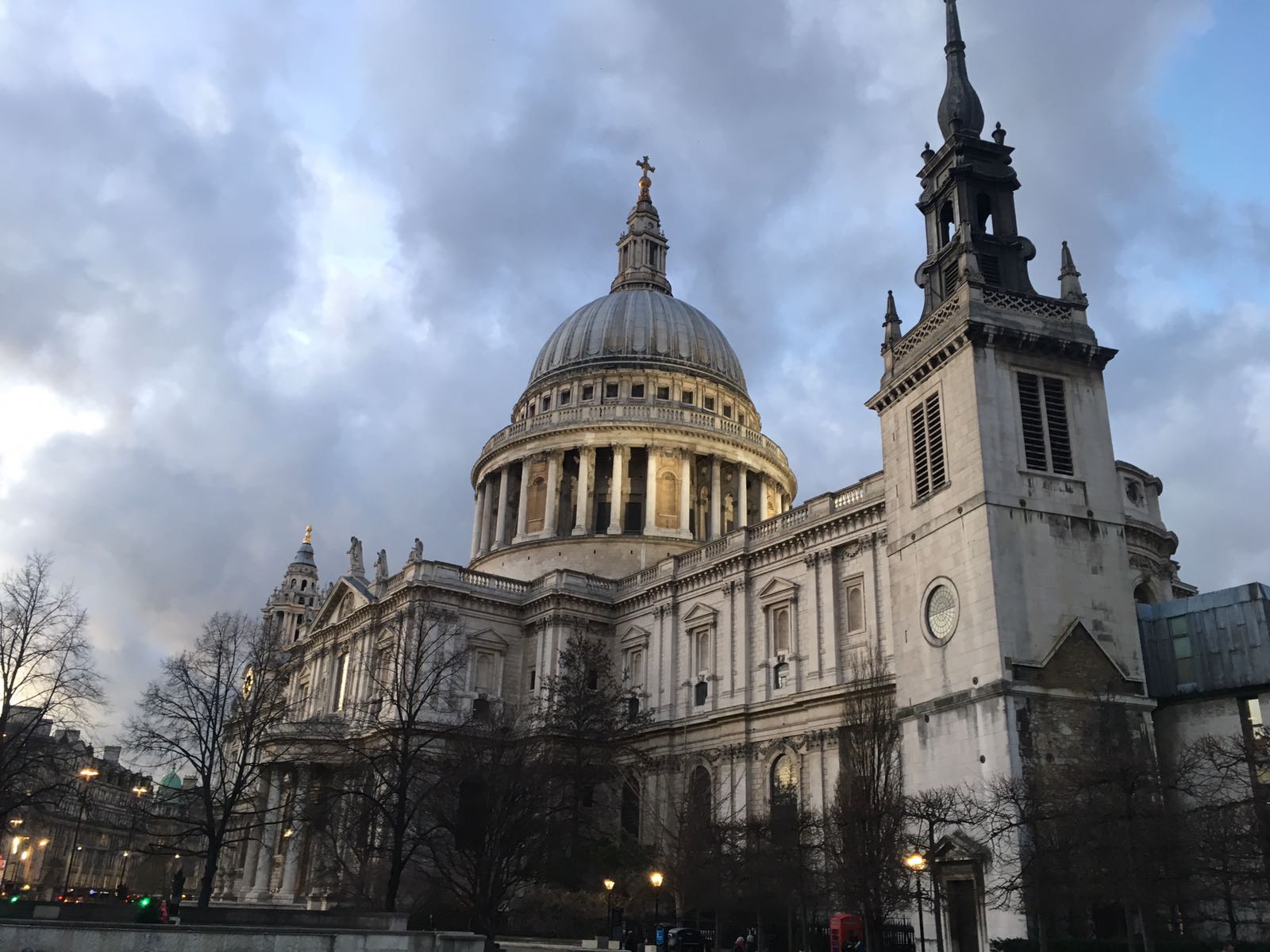 St. Paul's Cathedral as the sun sets
At the conclusion of the tour of the Tower Bridge and St. Paul's Cathedral, we had dinner in Leicester Square to end the evening. It is our last day in London tomorrow and we are going to make the most of it!