Infrastructure & Civil Defence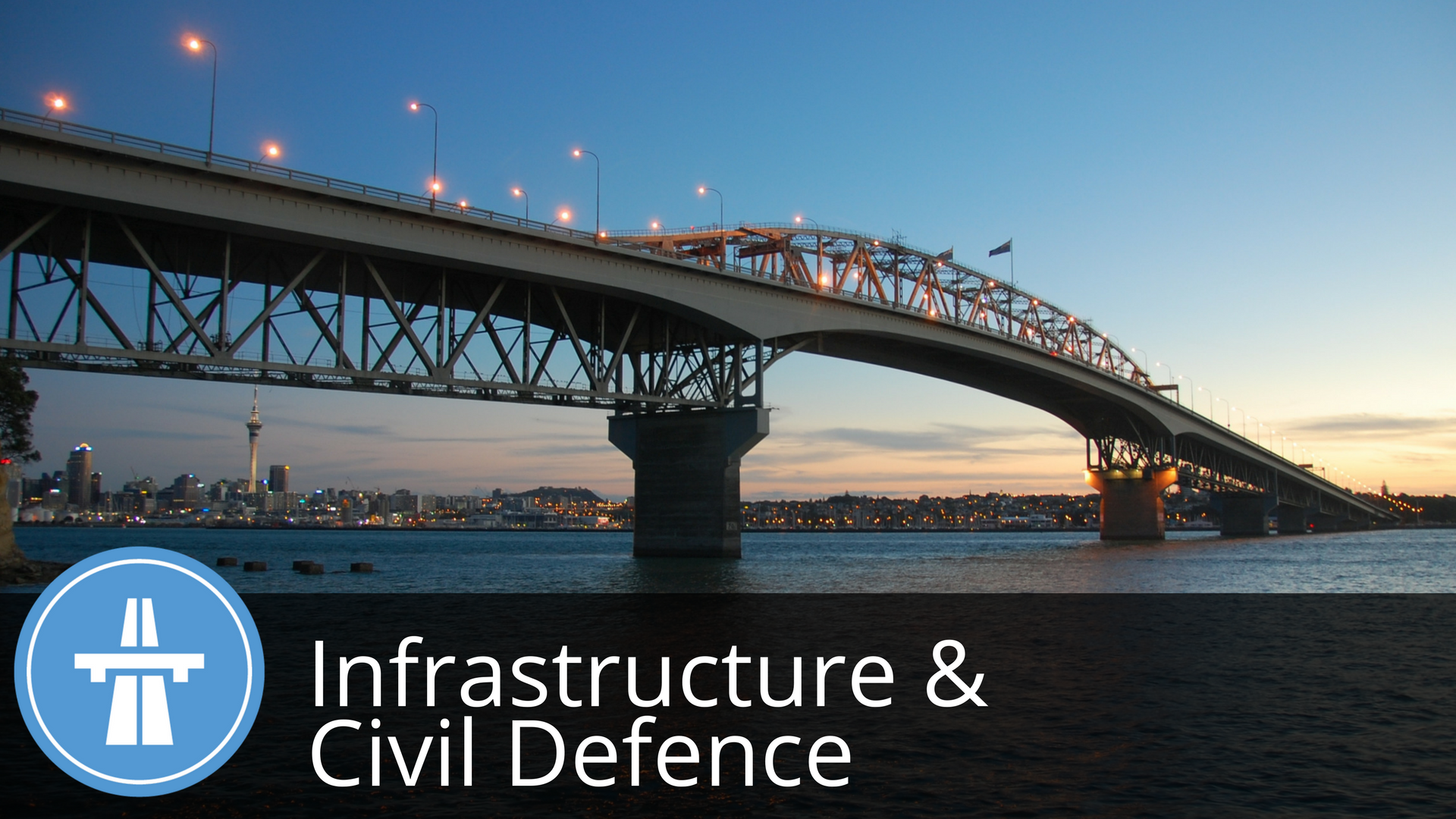 Aotearoa Youth Declaration is an annual conference for High School Students which connects young people with government policy. Participants work in Focus Groups to develop policy statements that represent their views and priorities on a range of subjects. The statements below were drafted by the participants of the Infrastructure & Civil Defence Focus Group, and approved by the participants at the Conference.
9.1
We are concerned that over 30% of Aotearoa New Zealand's population resides in Auckland alone, resulting in overpopulation and a strain on infrastructure. Other regions consequently suffer economic and cultural stagnation. We see a need for the Government to continually explore options to develop business and skilled industries in order to attract and redirect the influx of people towards other regions.
9.2
The proliferation of private car ownership and the mass congestion it causes in large urban centres is a result of the lack of accessible alternatives, thereby failing to indicate a shift toward sustainable travel. To mitigate this, we recommend:

The implementation of already-successful bicycle-sharing systems similar to those in Europe, which involve widespread availability of bicycle lanes in regional areas; and
A monitored phase-in of mass transit bus systems into major bus stations to hasten and streamline public transport, following examples already in place in Bogotá.

9.3
Horizontal expansion of cities and suburban sprawl is a detriment to transportation, livability and available employment opportunities. We believe in initiating a gradual increase in urban density through the construction of residential and commercial high-rises in new or existing urban centres.
9.4
We appreciate the three key priorities of the Ministry of Transport (economic growth and productivity, road safety, and value for money), regarding the funding of transport projects and maintenance. However, we would also like to prioritise environmental sustainability and public transit in transport decisions, thus, we recommend that the Ministry of Transport add these to their list of key priorities.
9.5
We are disappointed by the lack of social interaction and appealing community spaces, causing New Zealand's CBDs to be less liveable. This results in a lack of urban culture and is detrimental to commercial activity. We recommend that City Councils take initiative to pedestrianise roads and develop engaging community spaces in the CBD, in conjunction with NZTA.
9.6
It is concerning that civil defence practices in New Zealand are not comprehensively and publicly reviewed after emergencies. This may leave unsuitable or dysfunctional practices in place, risking inadequate response in subsequent emergency situations and a lack of accountability. We strongly recommend the implementation of mandated crisis response reviews following times of emergency, with the aim of ensuring the public is effectively informed of any developments to response practices and that the correct parties are held accountable.
9.7
In light of recent events, we recognise that there is a lack of comprehensive education regarding emergency procedures in Aotearoa. New Zealanders are underprepared with respect to the correct procedures surrounding civil defence actions. Therefore, we recommend that compulsory education detailing the multiple stages (before, during, after) of disaster recovery is incorporated and caters to every level of schooling.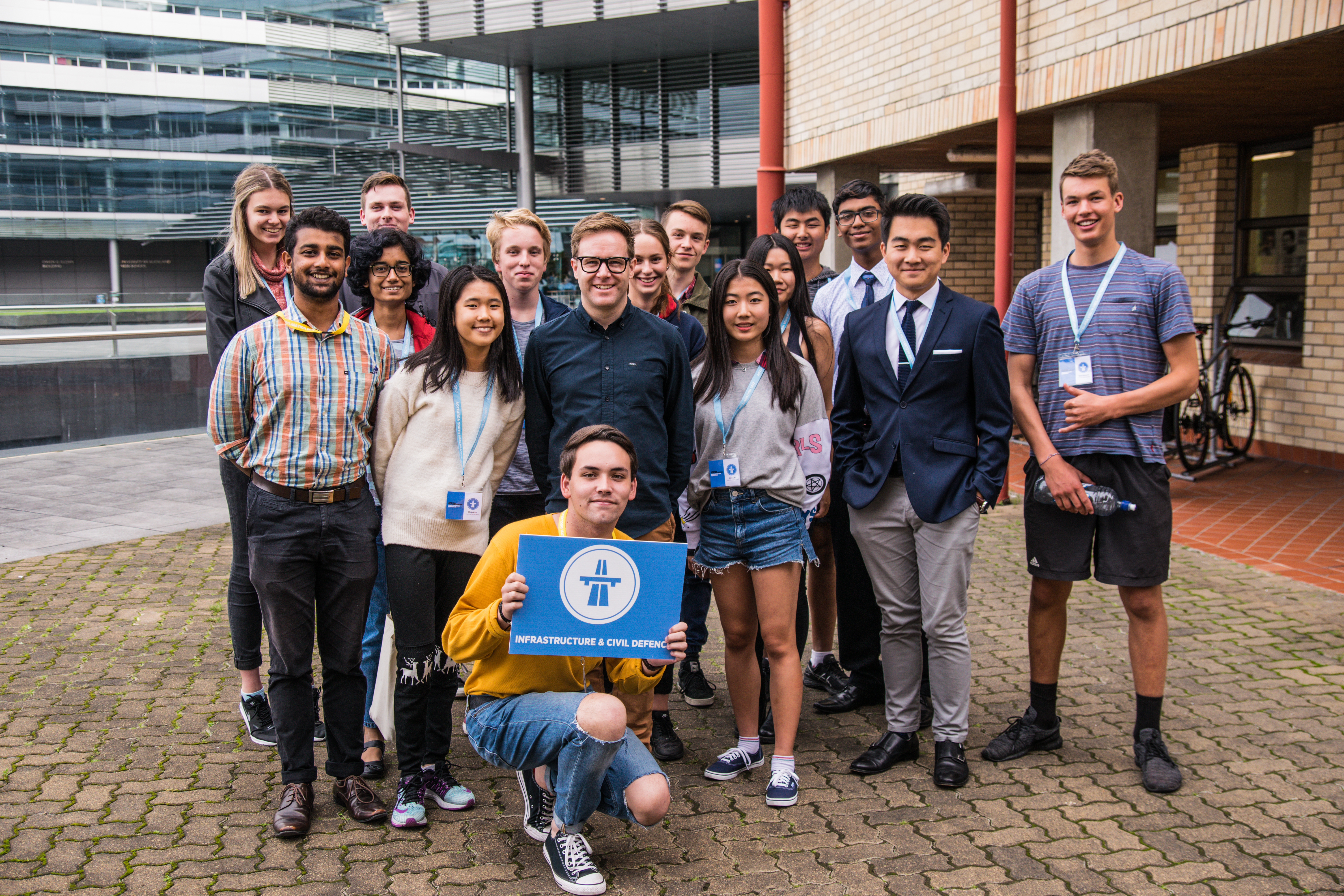 An enormous thanks to the Focus Group participants, the Facilitators – Yasith and Kane, the Conference Organising Committee, and the Event Sponsors.