Arriving in New York by train, we were treated to a magnificent view of the iconic buildings which define the city; the Chrysler Building, Rockefeller Centre and Empire State Building. However, it was not until our first meeting the next day that we began to fully comprehend the enormity of the city or it's character.
Navigating the hustle and bustle of the infamous subway system, we soon found ourselves standing in the centre of the beautiful Grand Central Station. Nestled between the skyscrapers which dominate the New York skyline, it is an imposing figure and the central hub of the city; over 750,000 people pass through the station daily!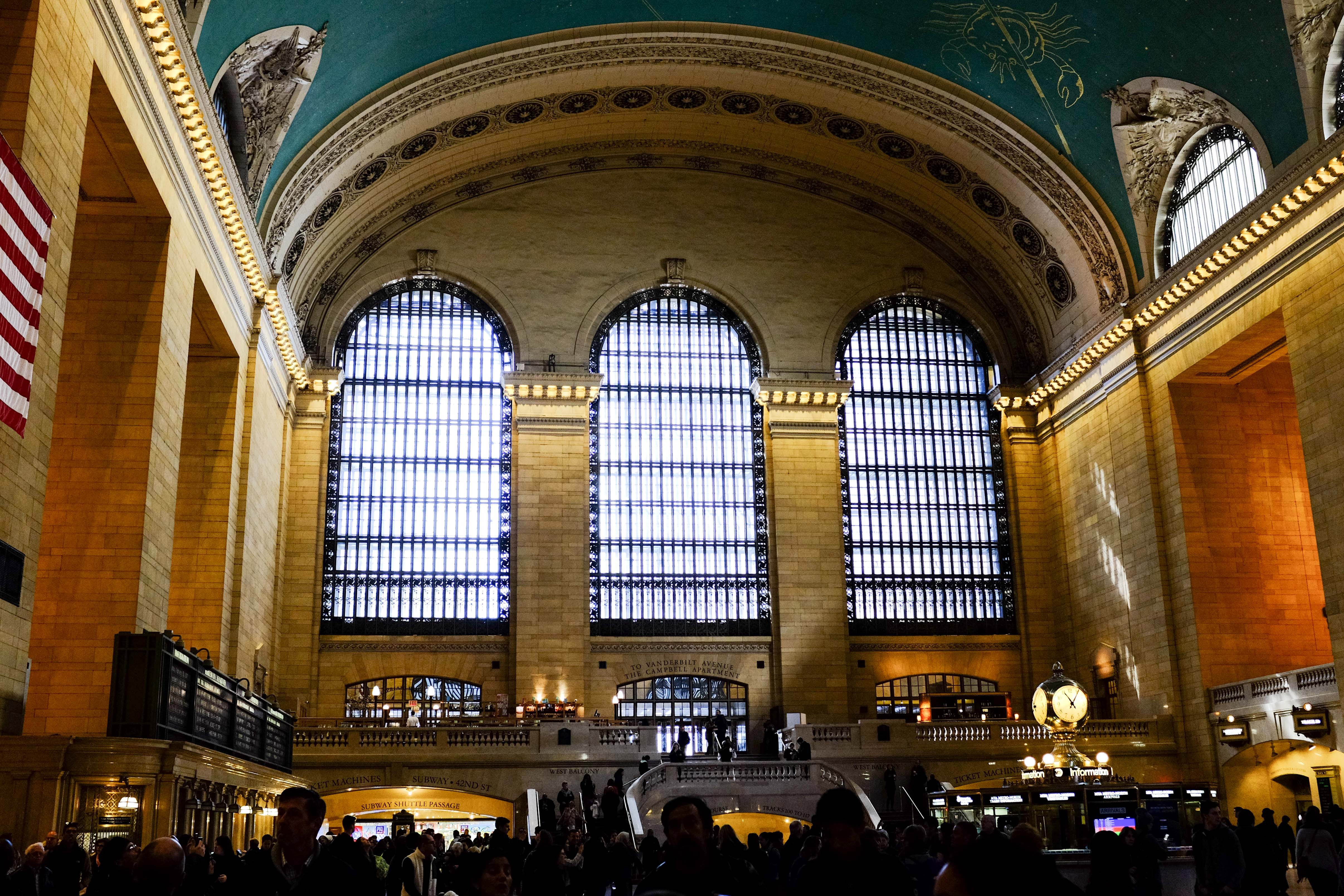 Just a few blocks away, along the Eastern side of the Hudson River, we gathered outside the United Nations Headquarters.
Our first meeting with Ari Gaitanis, offered great insight not only into UN peacekeeping missions around the world, but how students like us could one day contribute to their work. Speaking of his experiences during times of conflict in places like Sudan, Lebanon, Afghanistan and Thailand, he emphasised how important the work of the UN was and the impact it had on people's lives; ''ultimately the goal of a peacekeeper should be to be out of a job''.
Later we met with Martina Donlon, who shared her knowledge about human rights, one of the core tenets on which the UN was founded. She echoed similar sentiments but warned that the is just what member-states agree to.
After a lengthy stay at the UN gift shop, we soon headed off to the Top of the Rock and as the Sun set, an incredible view of the city. Timing our visit perfectly, we enjoyed both the golden glow of the skyscrapers as dusk set, and the twinkling lights of the city that never sleeps.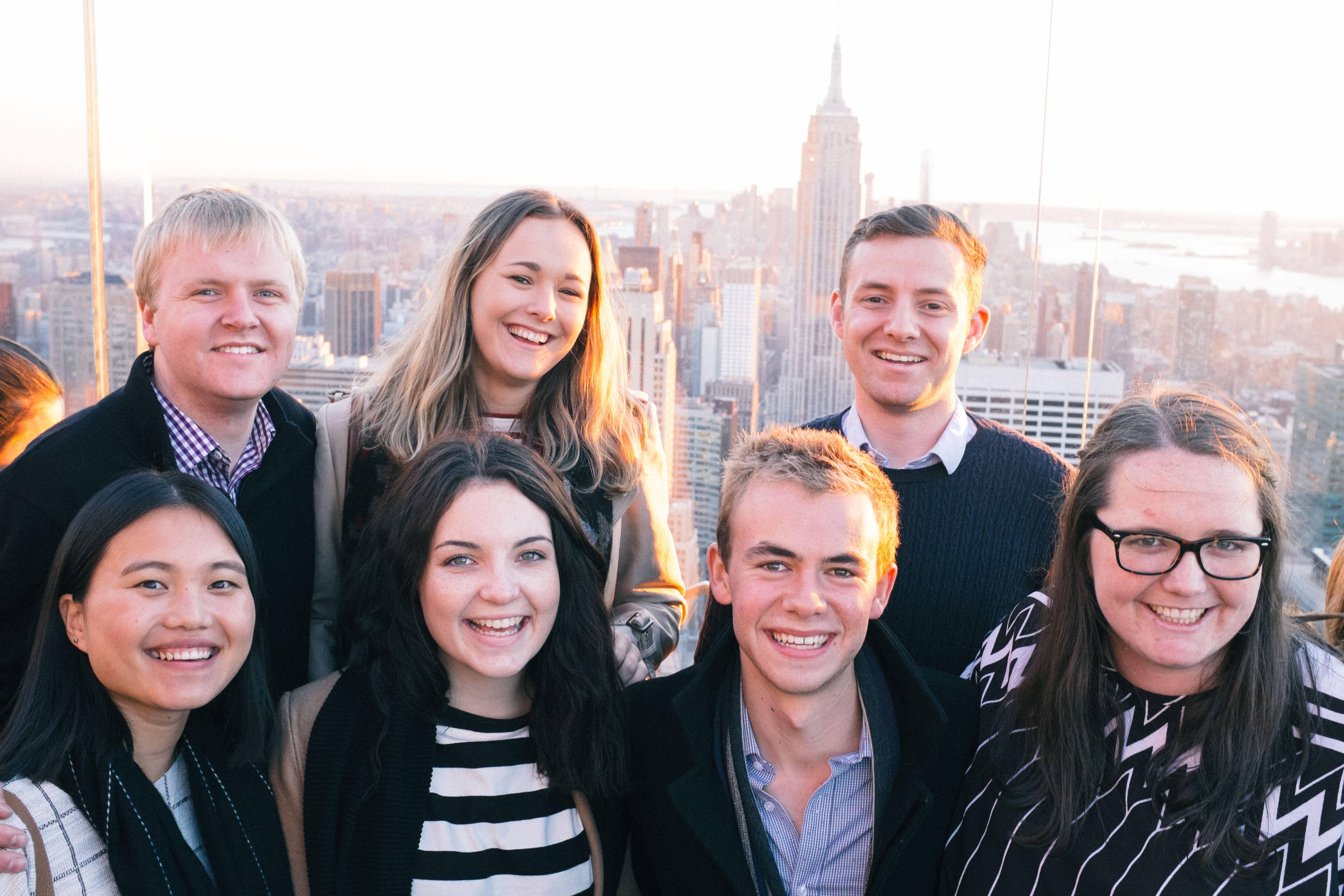 Furthering our understanding of how the UN operates, the next morning we met with New Zealand's Permanent Representative to the UN, Gerard van Bohemen, and his deputy Phillip Taula.
There, we benefited from learning more about New Zealand's term on the Security Council, the campaign which got us there and the lasting impact our two year term would have on the international community. They highlighted our contributions: Security Council reform and introducing more equitable guidelines; building stronger relationships with other ambassadors and those within the UN; raising the platform of small island, still developing states; and, our role in brokering resolution on Israeli settlements.
When asked about the challenges of realising such goals and the recent backlash from Israel, Gerard encouraged us to be ''bold and brave'' in our approach, to always ask the 'why' questions and to stand true to New Zealand values. A powerful message as we continue our education and learn more about how the UN operates.
– Gianina Schwanecke
The US Leadership Tour is a month long study tour across the United States. The 14 delegates and two co-directors will be meeting with NZ and US diplomats, NGOs, think tanks, companies and academic institutions, and representing NZ at the 63rd Annual Session of the Harvard National Model United Nations. Read more…