The Insider's Guide to Harvard
After falling in love with the wondrous Washington DC, it was time to depart and take a short flight to beautiful snowy Boston! We were greeted at 1am in the morning by a staff member at Hostelling International, who affectionately dubbed Boston one of America's most underrated cities. He's dead right – the city is one of America's oldest, and is the site of many significant events in the American Revolution.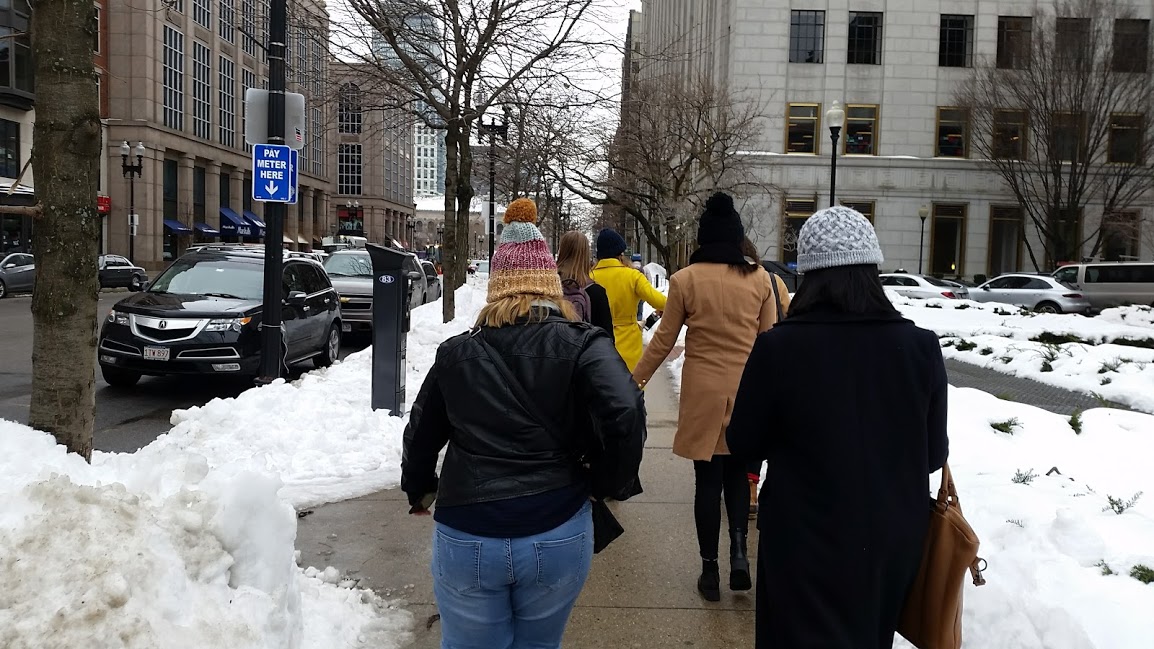 In between completing some final research for our upcoming conference, we squeezed in a tour of the historic Harvard University campus. We jumped in our Ubers over to Cambridge, the township which houses the prestigious University. First stop was the world-famous Coop store, which stocks racks of Harvard-branded memorabilia and specially-selected books. Finally free from the restrictive weight limits of United Airlines, the delegation spent up large on Harvard jerseys, pens, caps and books.
After a two hour- long shopping spree, we were greeted by David Green and Mataroria Lyndon (along with his partner Dickson). David and Mataroria are two of New Zealand's great minds who are studying a Master of Laws and Master of Public Health respectively. The three Kiwis treated us to a tour of the campus, which took us to various historic buildings and monuments. Particularly notable (especially for the delegation's many law students) was the grand law library. In the library David talked to us about the recent student protests which led to removal of Harvard Law School's official seal. The former seal bears the crest of Isaac Royall, a notorious slave owner whose endowment of land helped to establish the School.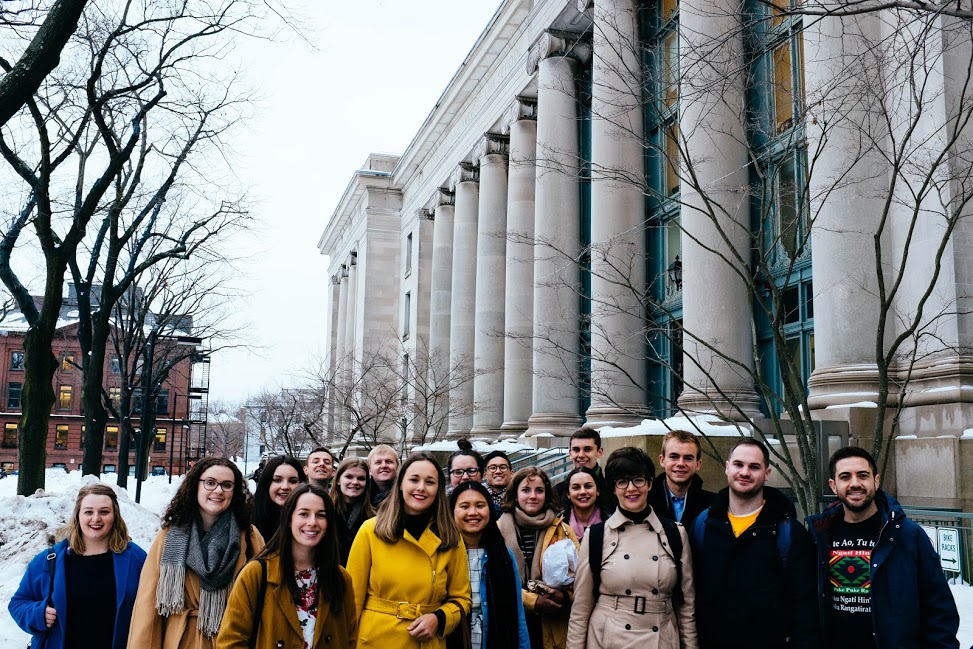 Our tour finished with a korero with David and Mataroria about life at Harvard and the journeys that got them to where they are today. It was a privilege to hear their personal stories and their experience in applying to become Fulbright scholars. One learning from our discussion was the importance of being able to articulate our personal stories and how their shape who we are today. The delegation left the meeting feeling inspired and filled with potential for what our own futures might look like.
We ended the day with a delegation dinner and an early night before HNMUN Day 1!