Washington DC: Think Tanks, Killer Robots and Local Hangouts
Our third full day in Washington DC was a busy one indeed. We started the day with a meeting at the Centre for Strategic and International Studies (CSIS), a DC-based think tank.
There we met Ben Contreras, Program Manager for the CSIS Southeast Asia Program and a UN Youth alum, as well as Shannon Hayden, Associate Director and Geoff Hartman, Fellow. The meeting at CSIS was dynamic, and Shannon, Jeff and Ben provided some great answers to our questions about the role of think tanks, government funding, and some of their past policy initiatives.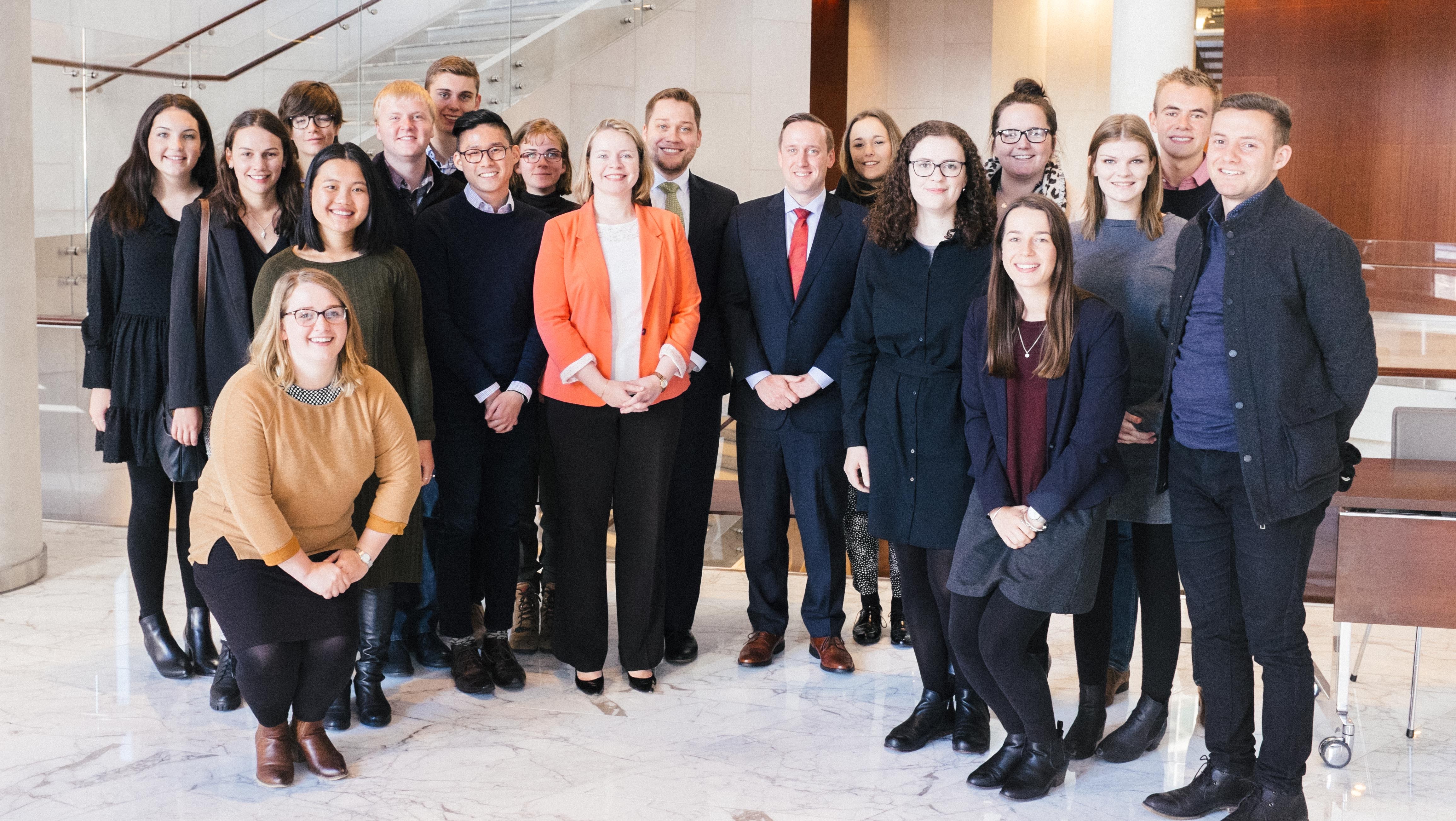 After the meeting, we had some free time to explore the local neighbourhood of Dupont Circle. Some took the opportunity to add to their business wardrobes before we head to HNMUN, while others grabbed lunch at nearby restaurants.
Later in the afternoon we all met up again for our second meeting for the day, at Human Rights Watch (HRW). There we met with Mary Wareham, who is the Advocacy Director of the Arms Division and a fellow Kiwi. We had a very frank and fascinating talk that covered topics such as her work towards banning cluster ammunitions (particularly their use in Syria and Yemen), her educational background and what led her to work in the field of human rights. We also discussed HRW's campaign to ban fully-automated weapons (Campaign to Stop Killer Robots) and how HRW and its partners lobby states for change in international law around this issue.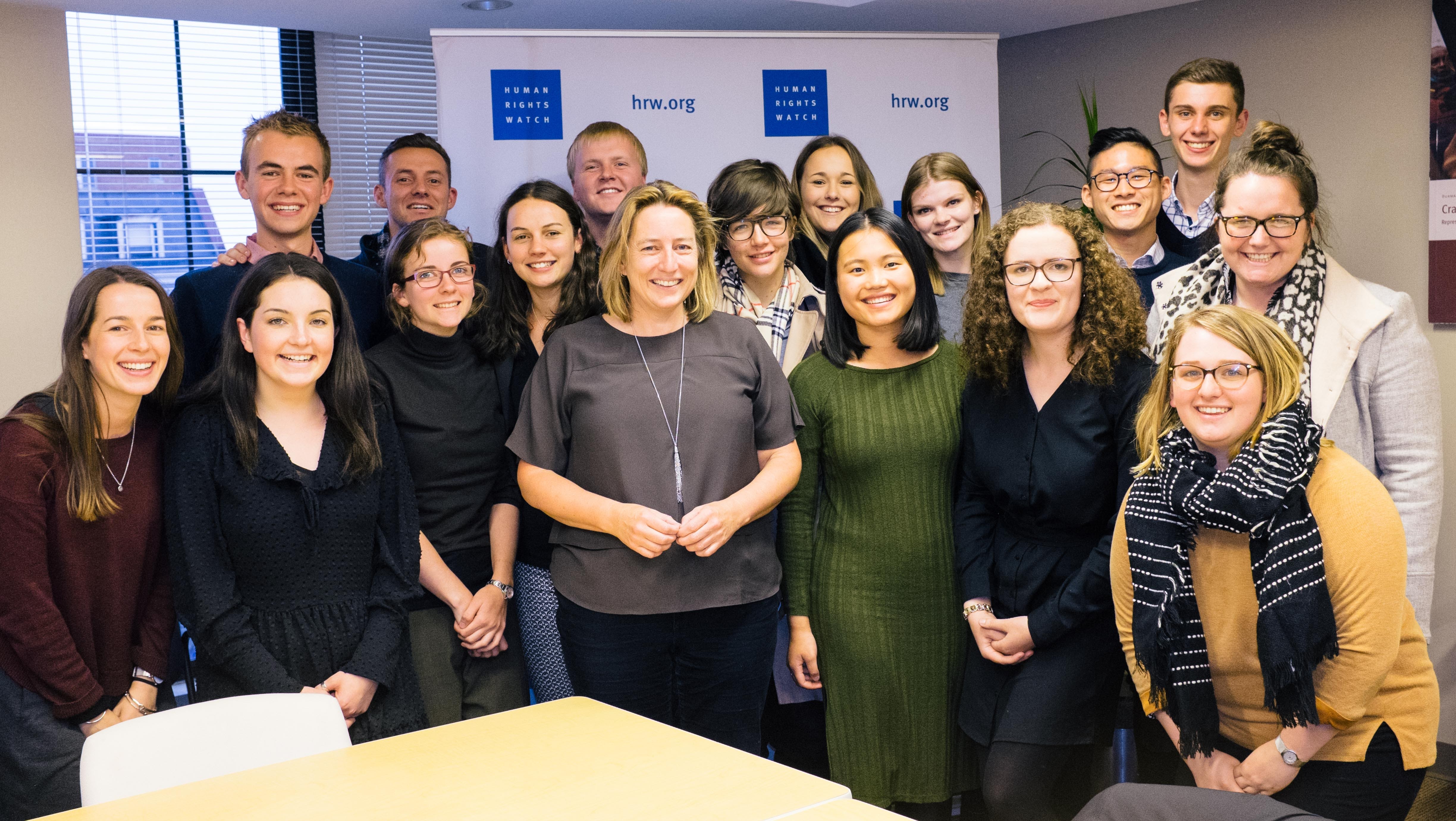 After the meeting, most of the delegation filled in time in nearby op-shops before our delegation dinner, held at the Old Ebbitt Grill, famous for being where political players pack into the brass and wood interior. The delegation was served such food as burgers, crab cakes, salmon salad and roasted butternut squash. It was a great time to catch up with one another and enjoy some great quality food. We were lucky enough to be joined by Ben Contreras from CSIS for our meal. After dinner, we returned to the hostel for a chance to relax and get some proper sleep.
Saturday was our fourth day in DC, and we started it with a tour of the Capitol Building. The tour was great; our guide kept it light and funny, while we walked around the historic building. We then went to the "best coffee shop in Washington DC" to meet up with Dr Chris Mahony, a New Zealander who works for the UNDP and for the World Bank's Independent Evaluation Group to review transitional justice processes and systematic country diagnostic reports respectively. Chris shared parts of his life story, gave us valuable career advice, and was honest in sharing his views about the challenges and successes he has faced in his past and current lines of work.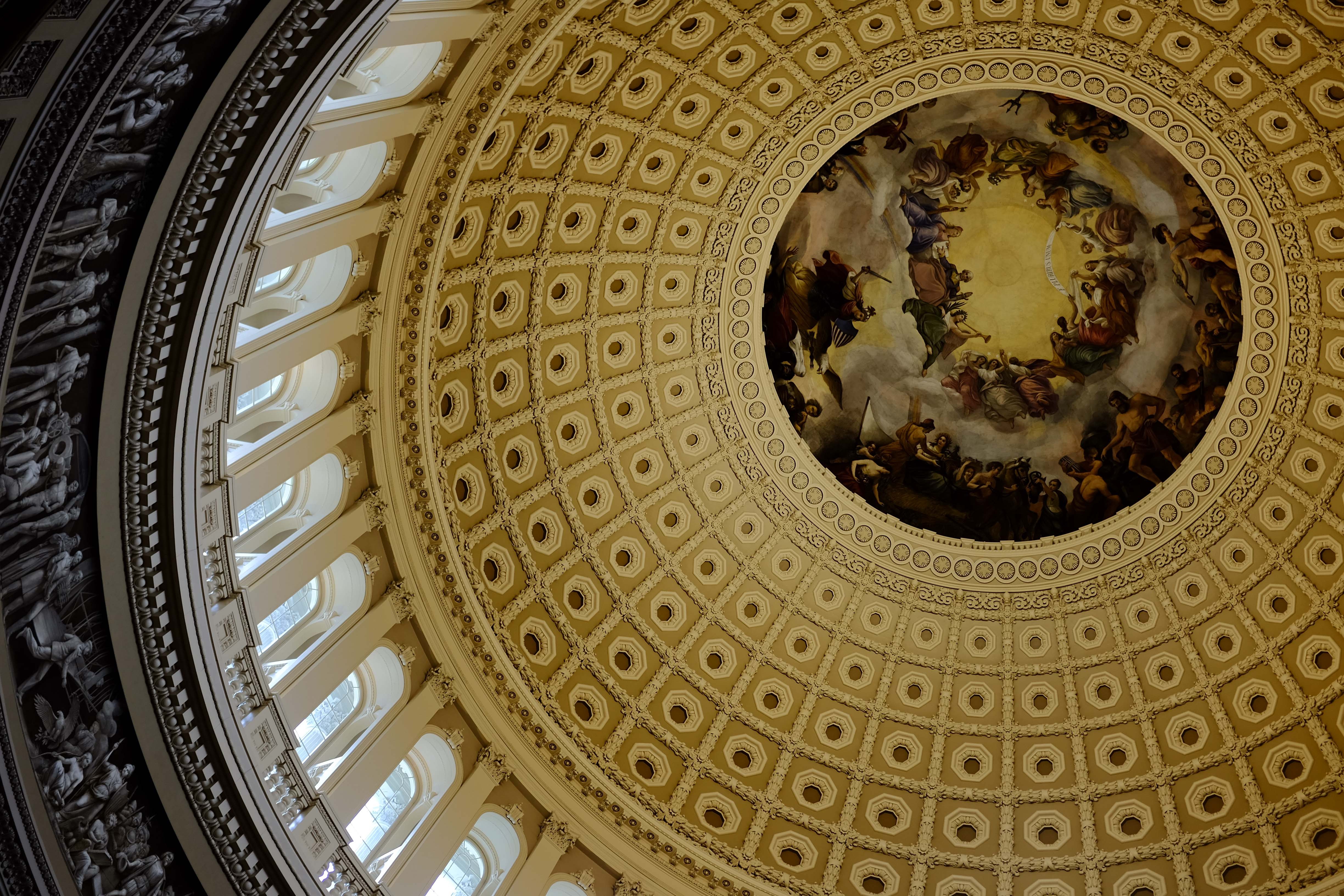 After lunch at a delicious local sandwich shop recommended by Chris, we ended the day with several of the Smithsonian museums. Our group split up and went to the Air and Space Museum, the National Museum of African American History & Culture, the National Museum of Women in Arts, and the Museum of American History.
-Meghan Stewart-Ward
The US Leadership Tour is a month long study tour across the United States. The 14 delegates and two co-directors will be meeting with NZ and US diplomats, NGOs, think tanks, companies and academic institutions, and representing NZ at the 63rd Annual Session of the Harvard National Model United Nations. Read more…