San Francisco: Painted Ladies, Castro and a Mexican Fiesta
After two long flights to San Francisco we finally arrived in the US, tired but excited to start the Tour. Our first taste of American culture was a midnight snack at the 24 hour diner, which included a nutritious meal of pancakes, chilli cheese fries and nachos with questionably orange cheese. We then headed back to the hostel for a well-needed night's sleep.
We kicked off our first day in San Fran with a stroll to the UN Plaza. We then headed to City Hall, where we were treated to the grand architecture of the building, as well as witnessing several high-speed weddings. After a visit to the iconic Painted Ladies, we continued on to the Castro District where we enjoyed the historic sites and character of the famous LGBT neighbourhood.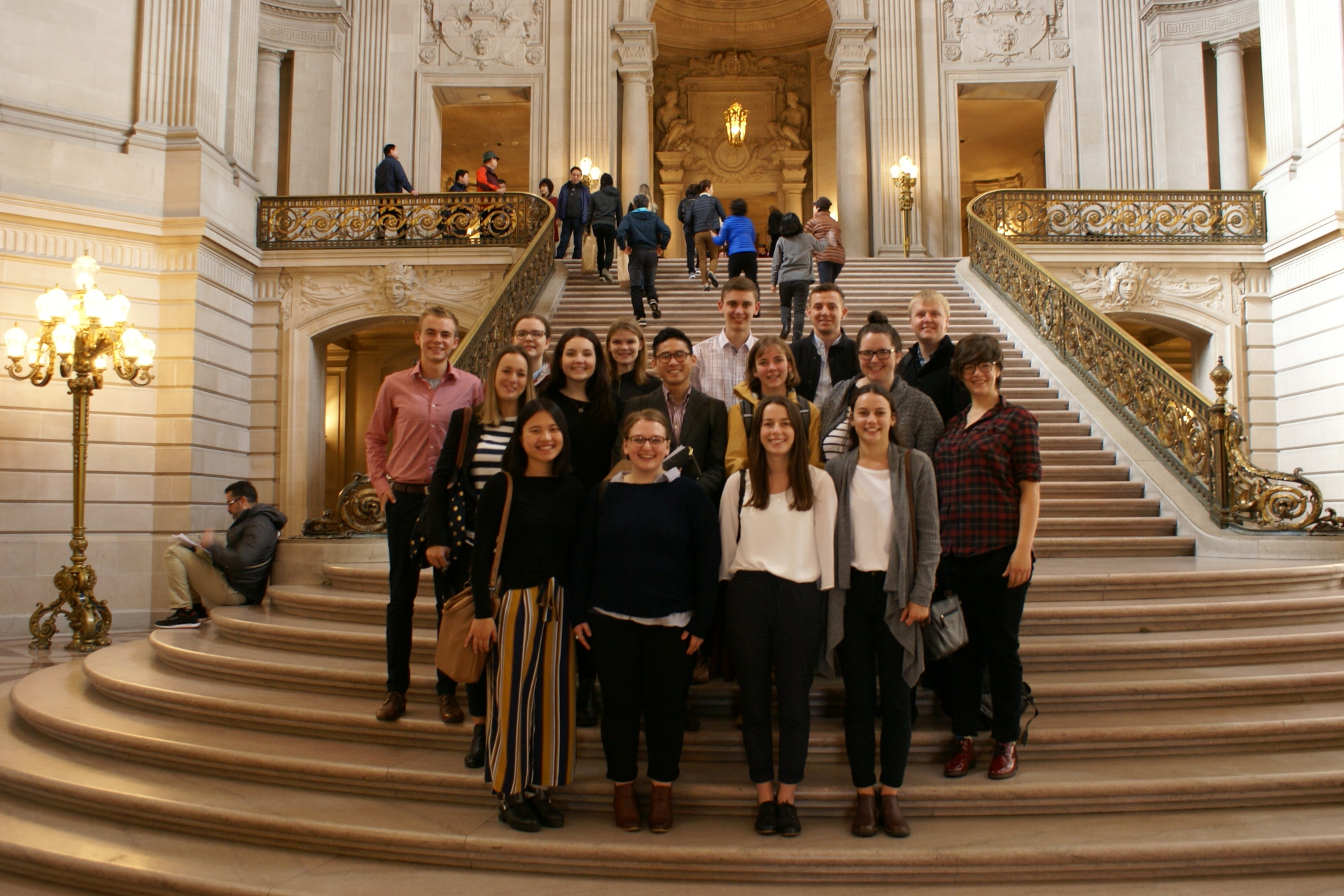 The first meeting of the Tour was with Jane Sloane at the Asia Foundation, a non-profit international organisation working towards a 'peaceful, just and thriving' Asia. Jane's presentation was very enlightening, and highlighted the multilateral and grass-roots focus the Foundation takes to achieve its broad development aims in the region, which range from women's empowerment to environmental resilience to strengthening governance. Jane discussed the systemic approach the Asia Foundation takes in the 18 nations it works in, which includes building deep relationships with civil society groups, communities and governments in order to bring long term solutions to complex development issues. It was interesting to hear about Jane's extensive experience working on the ground in a variety of countries, and the challenges and hardships she had witnessed in her career. The examples of positive change that had been achieved in a number of nations through the work of the Asia Foundation also gave a sense of optimism about how development outcomes could be achieved. Overall the meeting was a great start to the educational component of the Tour.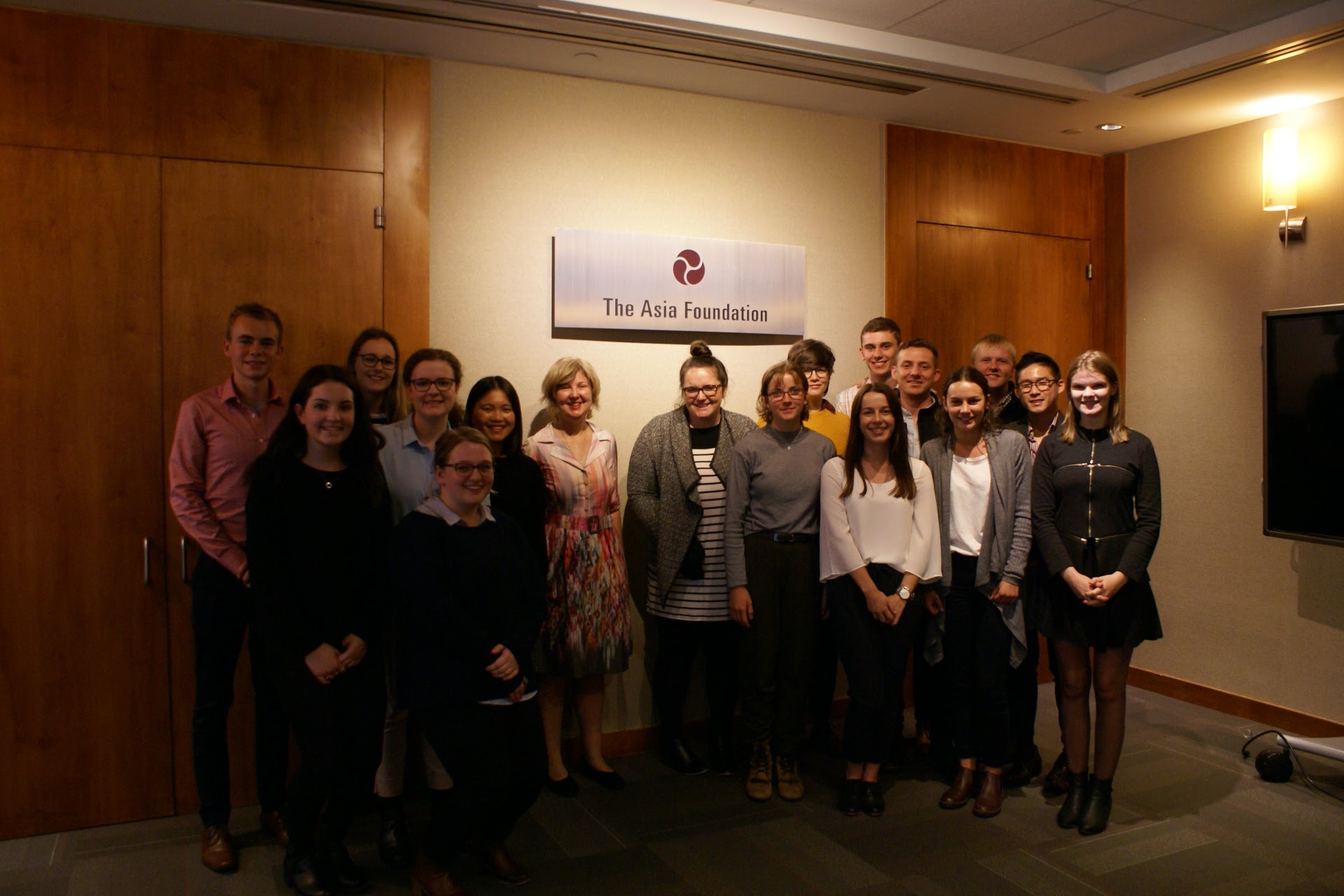 Our first day was finished off with a Mexican Fiesta themed cook-off at the hostel, where we were set the task of creating a course with $25 to feed the delegation. Amidst the interesting-looking refried bean creations attempted by some of us, we went to bed well-fed and looking forward to another day of meetings and exploring San Francisco.
– Fenella Henderson
The US Leadership Tour is a month long study tour across the United States. The 14 delegates and two co-directors will be meeting with NZ and US diplomats, NGOs, think tanks, companies and academic institutions, and representing NZ at the 63rd Annual Session of the Harvard National Model United Nations. Read more…