Setting our sights on San Francisco
Today the US Leadership Tour sets out on our month-long trip of a lifetime. The 14 delegates and two co-directors will be meeting with NZ and US diplomats, NGOs, think tanks, companies and academic institutions, and representing NZ at the 63rd Annual Session of the Harvard National Model United Nations.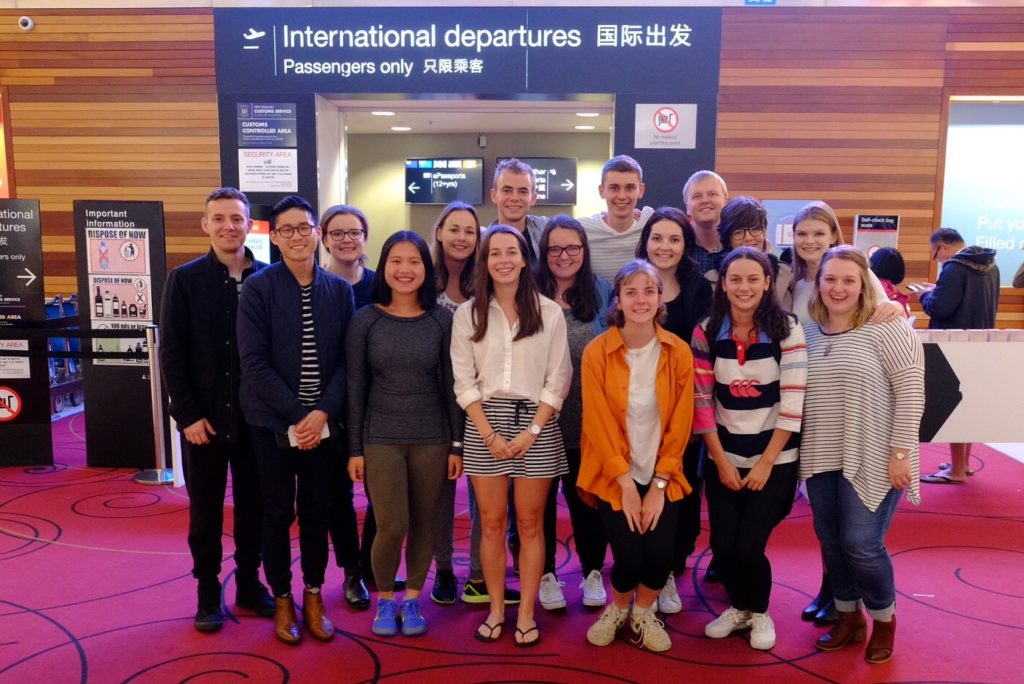 We have all planned, prepped and trained for the Tour for months. The delegate selection process began in August, the interviews happened in September, the sponsorship application process began in October, the training weekend happened in November, research and position paper writing ran over December and January, and the last few days have been hectic with meeting confirmations and final preparations. We are incredibly excited that departure day has arrived at last!
This Tour would not have been possible without the generosity of the amazing professionals who have agreed to take time out of their busy schedules and meet with us during the Tour. We will be posting about the meetings and the conference over the next few weeks, so keep an eye out on this blog if you would like to follow our progress.
We would also like to take this opportunity to thank our university sponsors – University of Auckland Faculty of Law, University of Auckland Vice-Chancellor's Student Support Fund, Victoria Business School, Victoria University of Wellington Faculty of Humanities and Social Sciences, University of Canterbury School of Law, University of Canterbury College of Arts, and Otago University Students' Association. We hope to make you proud!
– Jonathan Gee and Yao Dong – Co-Directors