Copenhagen: The Green City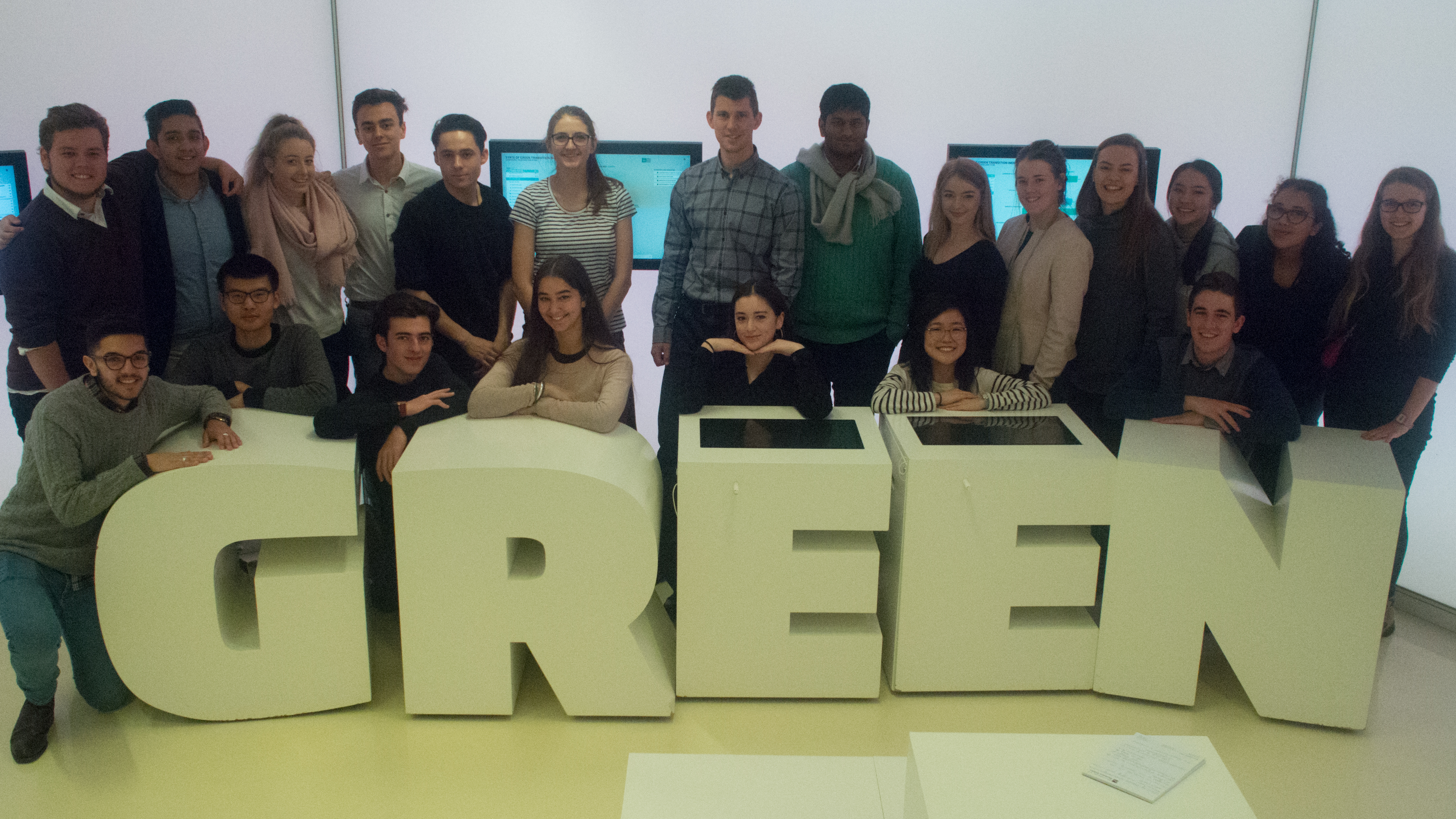 "Good Morning Copenhagen, it is -3°C with clear blue skies so go put on some layers and prepare for the action packed day ahead" – or maybe just one more snooze in our cosy beds.
By 9:40 am we were off to our first meeting of the day: State of Green. Upon arrival, the green motif was made immediately apparent from the rows of potted greenery along the entrance to their building. We were escorted up a flight of green stairs into a very dynamic meeting environment. Square blocks for seats, digital walls and the smell of fair trade coffee added to the allure of the organisation. After making drinks and taking seats, we were introduced to Charlotte Gjedde, a representative of House of Green who provided us with an insight into the Danish sustainability mindset. We learned about the spectacular transition from an oil reliant nation to a country that strives to be sustainable. Wind power, the promotion of electric cars and the use of incinerators to reduce waste entering landfills are just a few of the ways Denmark fosters a circular economy.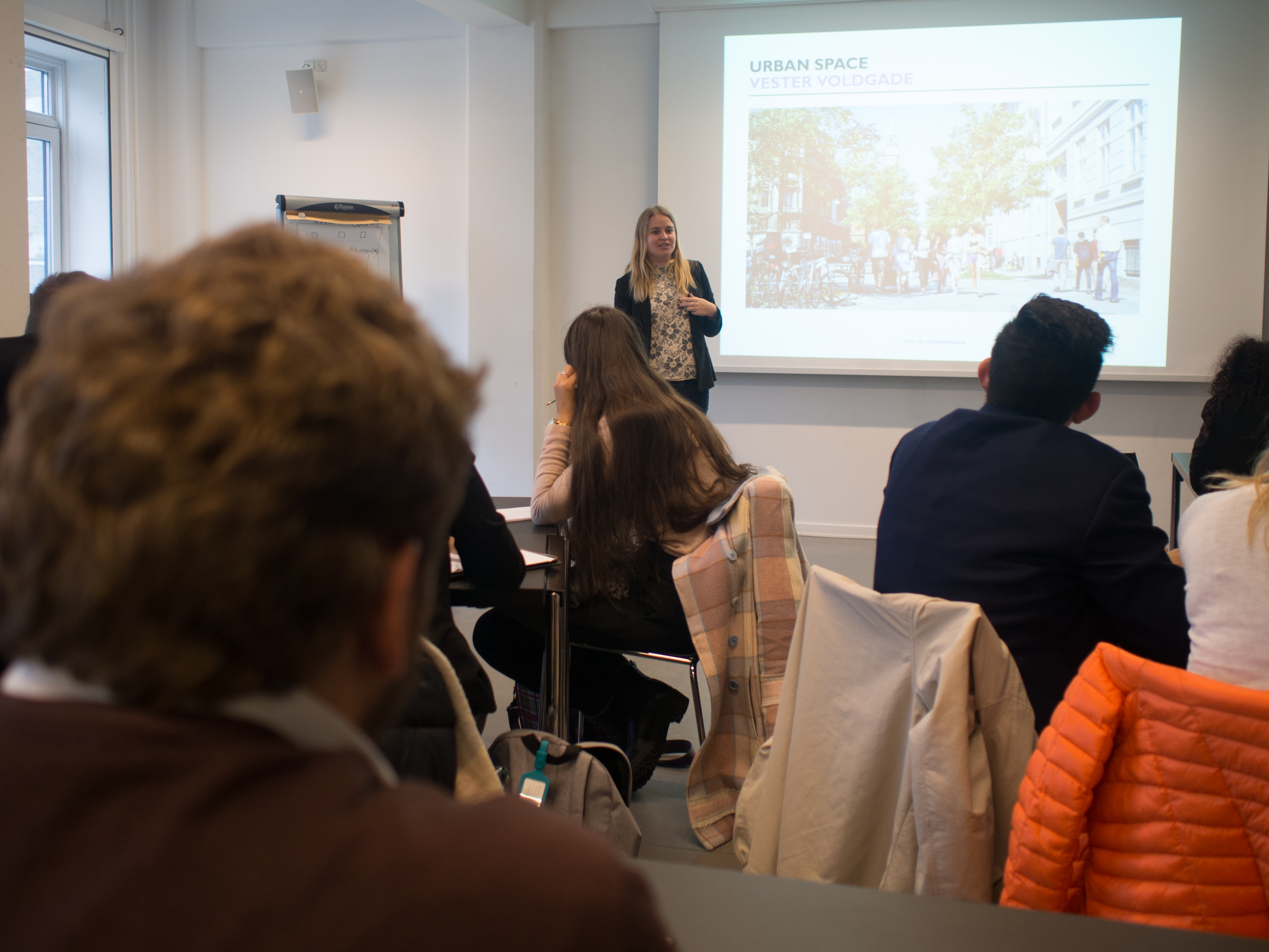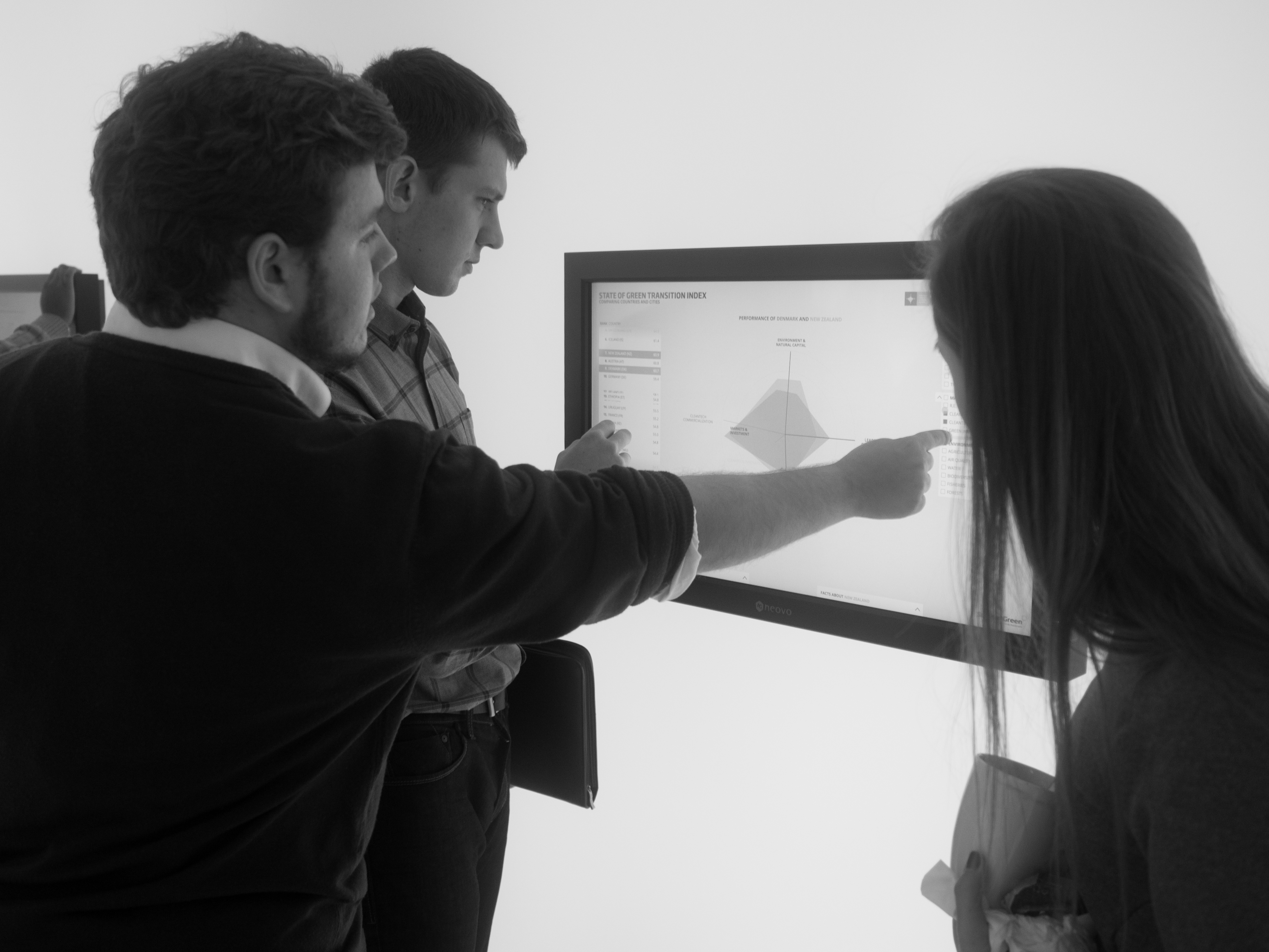 Our next stop for the day was the City of Copenhagen which is the name for the Copenhagen City Council. Considering Copenhagen is known as the city of bicycles, we were curious to find out how the council had managed such a transition from cars so quickly.
"We used the carrot instead of the stick"
We discovered that the city council achieved this transition through a raft of changes designed to make it the preferred option of travel. For example, in Copenhagen there are private biking lanes around the city, bike only short-cuts, priority maintenance (especially with snow clearance), and bikes start 6 seconds sooner than cars at traffic lights.

Another interesting initiative was Copenhagen's community tree program. Upon request, residents have trees planted on the sidewalk by their homes in exchange for three years of consistent maintenance. This means that residents get to have a greener looking city that could not be achieved without the maintenance provided by locals.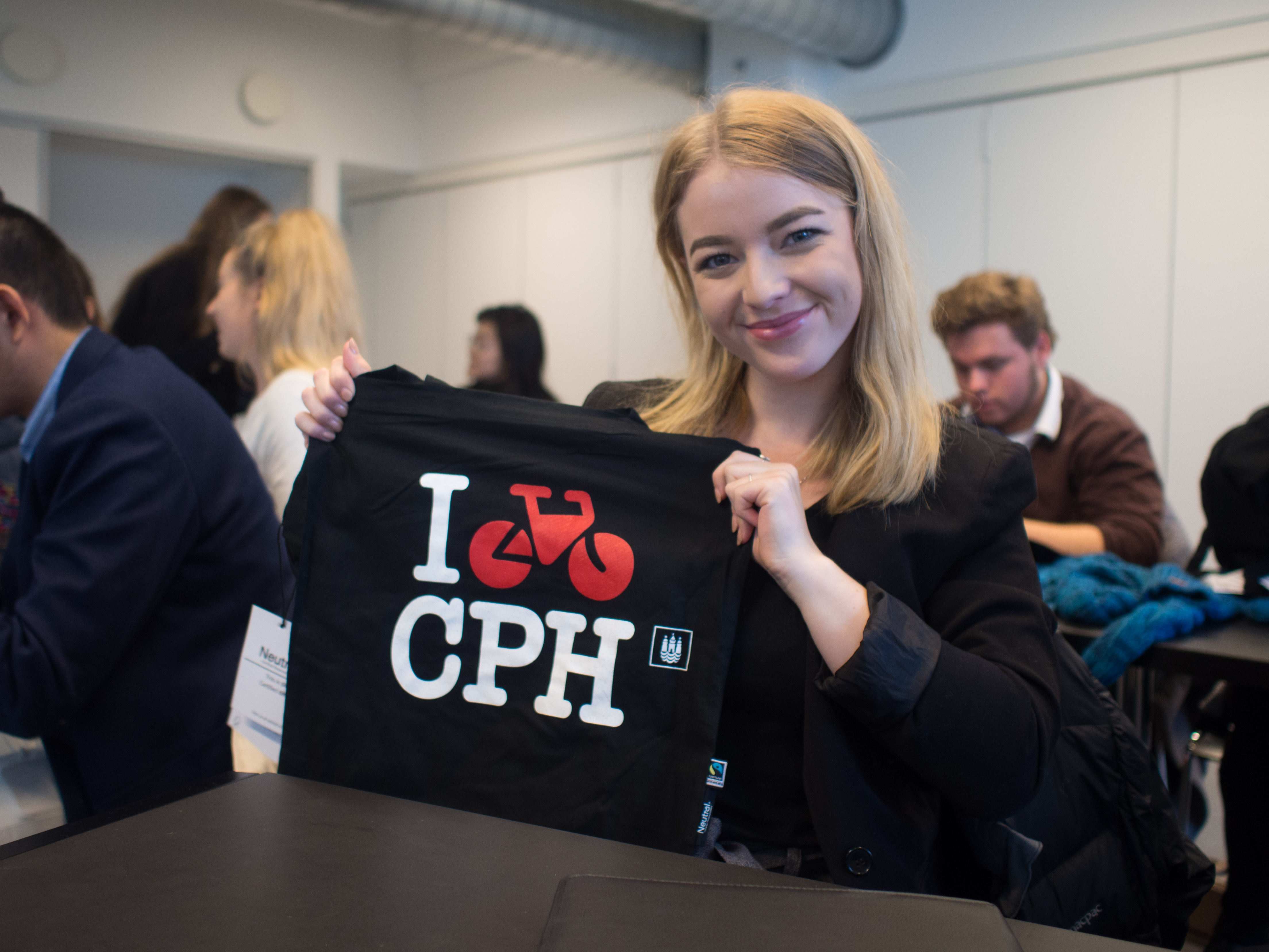 After this meeting we had free time where most of us went to explore the town of Cristianhavn. It was a very melancholic region and it was home to many nomads, however, the historic value of the experience made it worth exploring, even though many found the conditions unsettling.
Overall, our day was a thoroughly enjoyable experience which ended with great burgers and chips before we headed off to sleep for much needed rest, eager to see what our final day in Copenhagen had in store.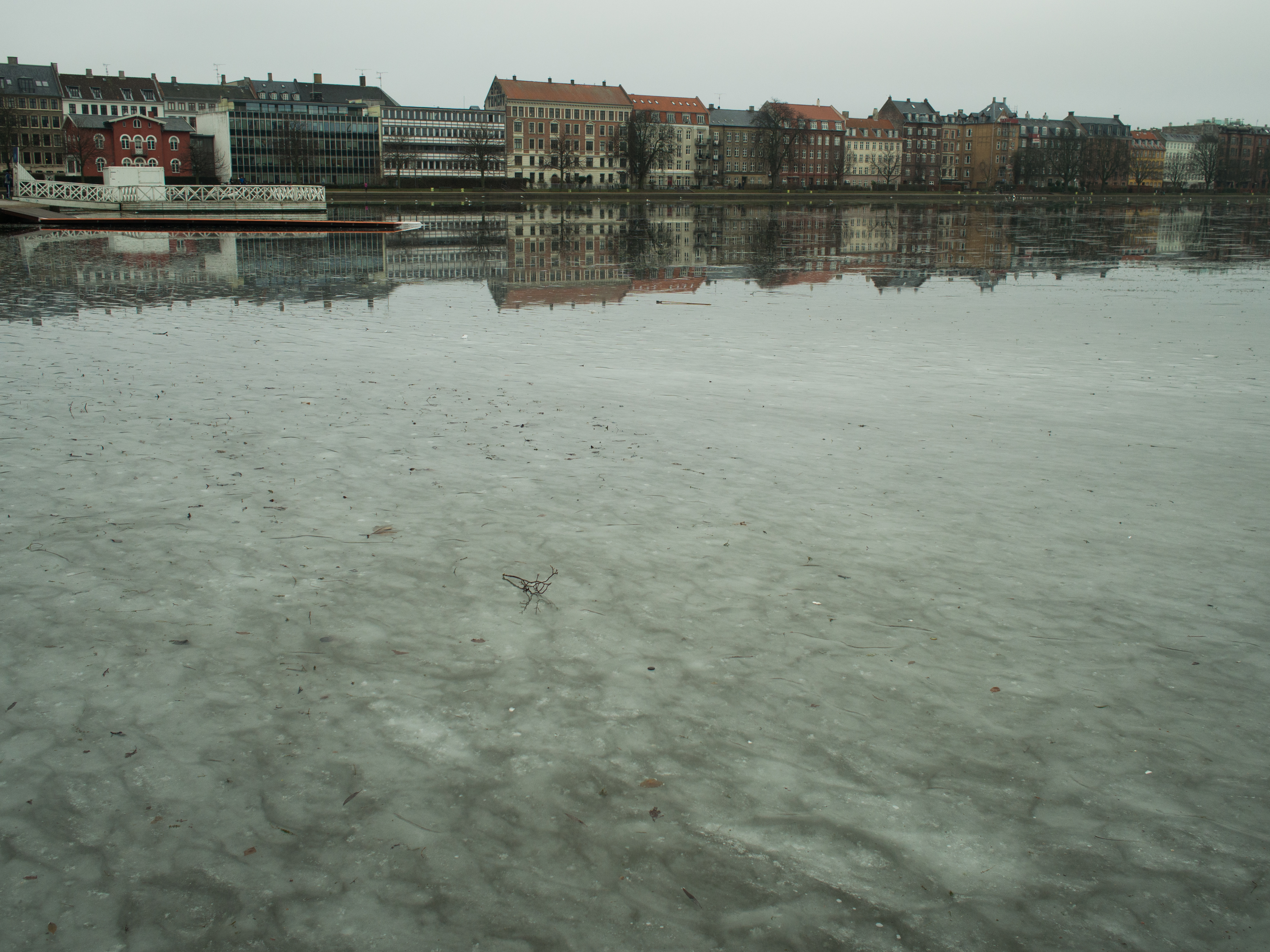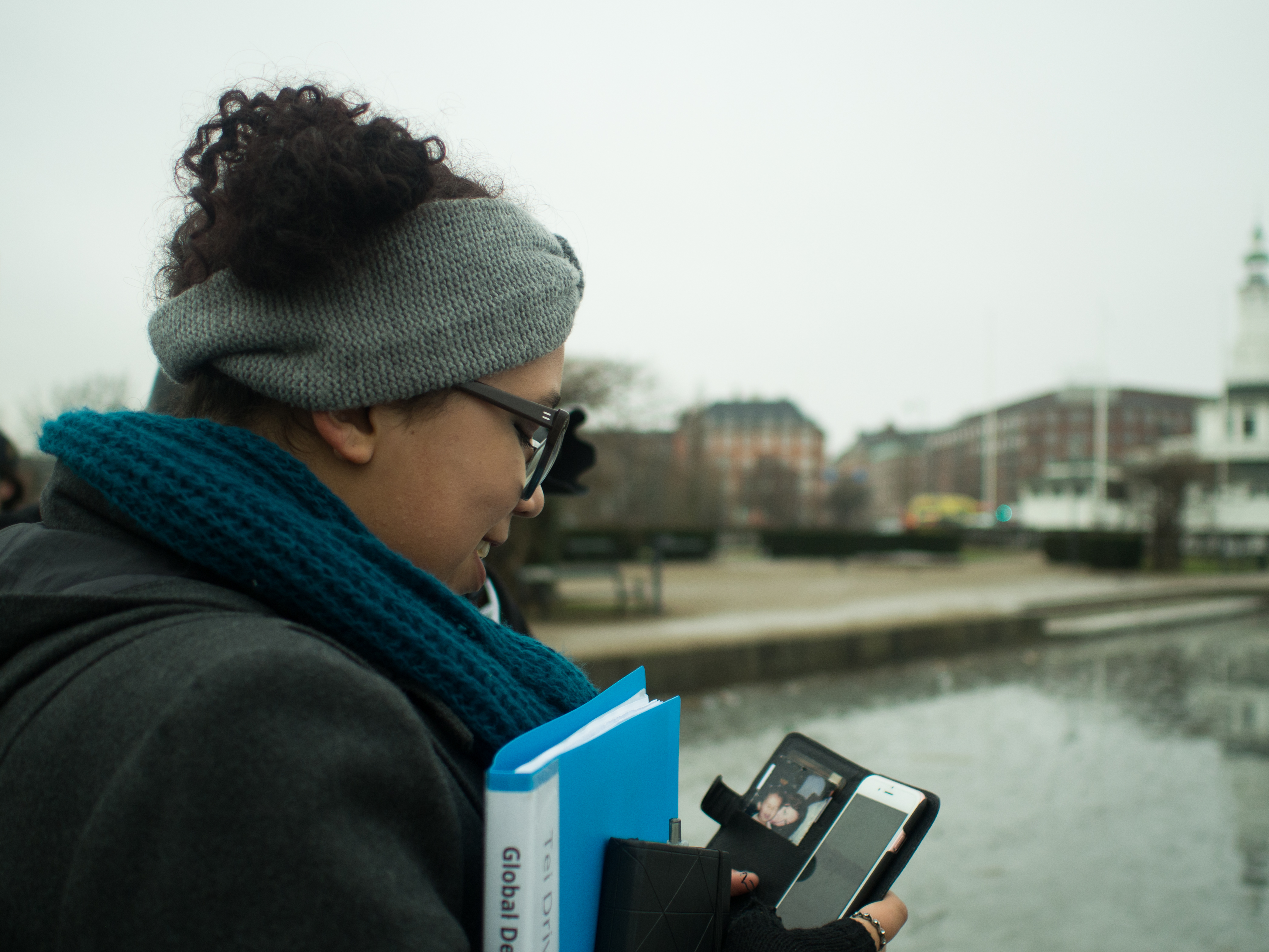 – Tei Driver and Sam Porta
The Global Development Tour takes young New Zealanders to see cities leading the charge on the Sustainable Development Goals. The trip culminates in attending the Youth Assembly at the United Nations Headquarters in New York, a conference that aims to transform vision into action – empowering young people to apply all they know into meaningful change in their communities. Read more…