Out and About in Copenhagen
After a late night arrival, the delegation awoke to -2°C weather on Tuesday morning –  a brutal yet strangely energising introduction to our first day in Copenhagen. After sleeping off the intensity of yesterday, we were ready to begin the second leg of our tour. New city, new us.
We set off around 10am for our walking tour of the city. We met Salka, our tour guide from Sandeman's and we began our tour. We were lead through stunning streets and past glistening canals. Along the way Salka educated us on the past, present and future of Copenhagen and Denmark. The highlights of the tour included the colourful houses of Nyhavn, seeing the changing of the guard outside the palace, and the many Instagram opportunities.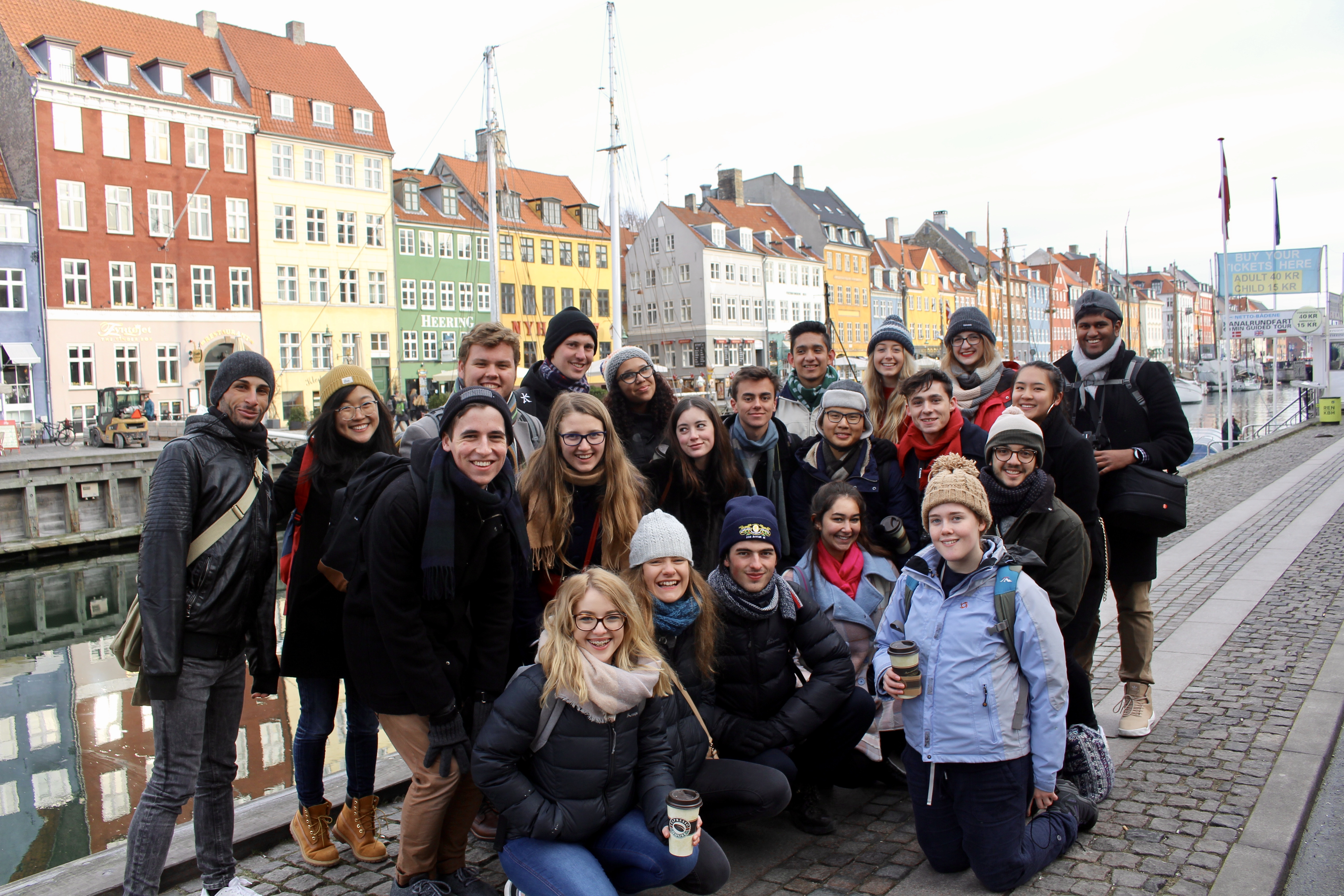 After the tour came to an end, we jumped on the metro, and headed off to our second adventure of the day: UN City. Here, we were overwhelmed with spiral staircases, beautiful artwork, and huge flags of each of the Sustainable Development Goals. We were definitely in the right place. We were introduced to Lisa and Paula – interns for the World Food Programme (WFP). They took us through an amazing and informative presentation about exactly what it is that the WFP does, and how their work applies to the SDGs. We learnt that their three main focuses are: providing aid when emergencies strike; helping rebuild the communities after disasters ; and then providing long-term support to ensure the country is safe, happy and healthy for the future. The WFP helps over 80 million individuals per year, in around 82 countries. The meeting ignited a fire in myself (and I believe all of the delegates) to want to help support the WFP, and strengthen the bond between New Zealand and the organisation when we return home.
Another intern, Emma, then took us for a tour around UN City. We learnt how sustainable and environmentally-friendly the building is, who the different organisations are that occupy the facility, and their plans for future expansion. It is safe to say that after all the inspiring knowledge we received today, we will all be fighting to work at the UN City one day.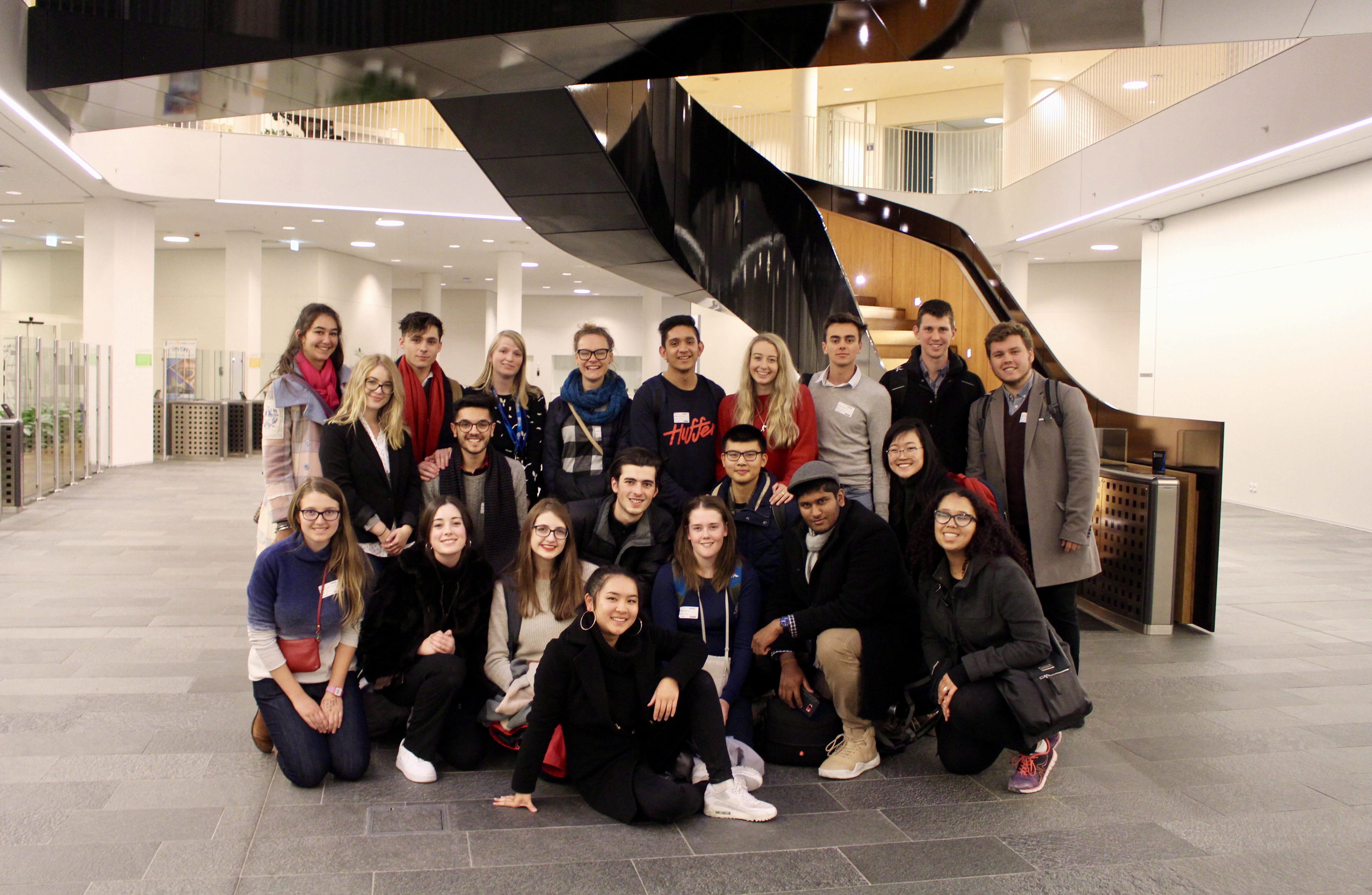 Although today was the coldest we have experienced so far, it wasn't able to dampen our spirits. Finishing off with a delegation dinner at a Turkish buffet, the day as a whole was the perfect mix of the city's history (thanks to the walking tour) and the city's future (thanks to UN City). We will now absorb the information today's adventures so kindly gifted us, rest, and get ready for another day in the beautiful city of Copenhagen tomorrow.
The Global Development Tour takes young New Zealanders to see cities leading the charge on the Sustainable Development Goals. The trip culminates in attending the Youth Assembly at the United Nations Headquarters in New York, a conference that aims to transform vision into action – empowering young people to apply all they know into meaningful change in their communities. Read more…