London: A Night at the Museum and the Circular Economy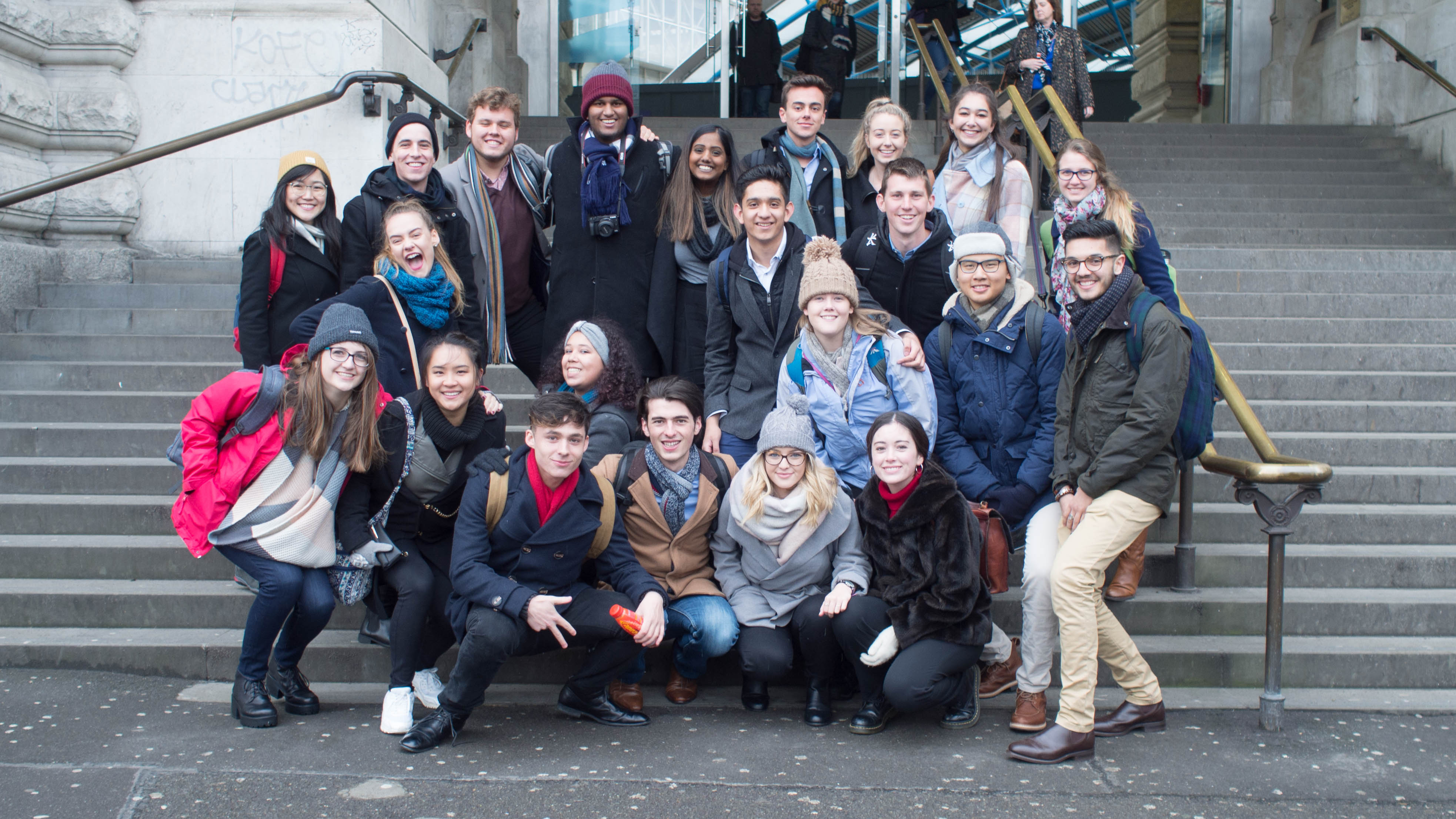 Whilst Friday the 13th may be renowned as an unlucky day for most, this was not the case for the Global Development Tour delegation!
The Tour officially kicked off with the opportunity to visit the head of investment at the London Waste and Recycling Board (LWARB): Stuart Ferguson. Despite our exhaustion from over 30 hours of flying, we were really able to engage in conversation and questions about LWARB, whose primary role is to provide a strategic approach to effective waste management in London. In general, they do this through bringing together a wide variety of waste stakeholders and partners, and ensure success of their primary goals through 3 main programme areas, one of which being the 'Circular Economy' project. Through successful execution of a circular economy, resources are used to maximum efficiency, and therefore kept in use for as long as possible; unlike the conventional 'linear economy' in which we simply make, use and dispose of resources.
"It was amazing to see how circular economies were already being used by major organisations and multinationals around the world."
During our visit, we were able to see just how much LWARB's initiatives are aligned with the framework of the 2030 Sustainable Development Goals (SDGs). The circular economy project is the key to the government's primary plan for growth – where inclusive and sustainable economic growth and employment (goal 8), a resilient infrastructure (goal 9), and sustainable consumption and production patterns (goal 12) are prioritised goals. It was amazing to see how circular economies were already being used by major organisations and multinationals around the world. The visit was extremely rewarding! The delegation now has an expanded perspective and knowledge bank in which is going to become extremely useful when we get to Youth Assembly.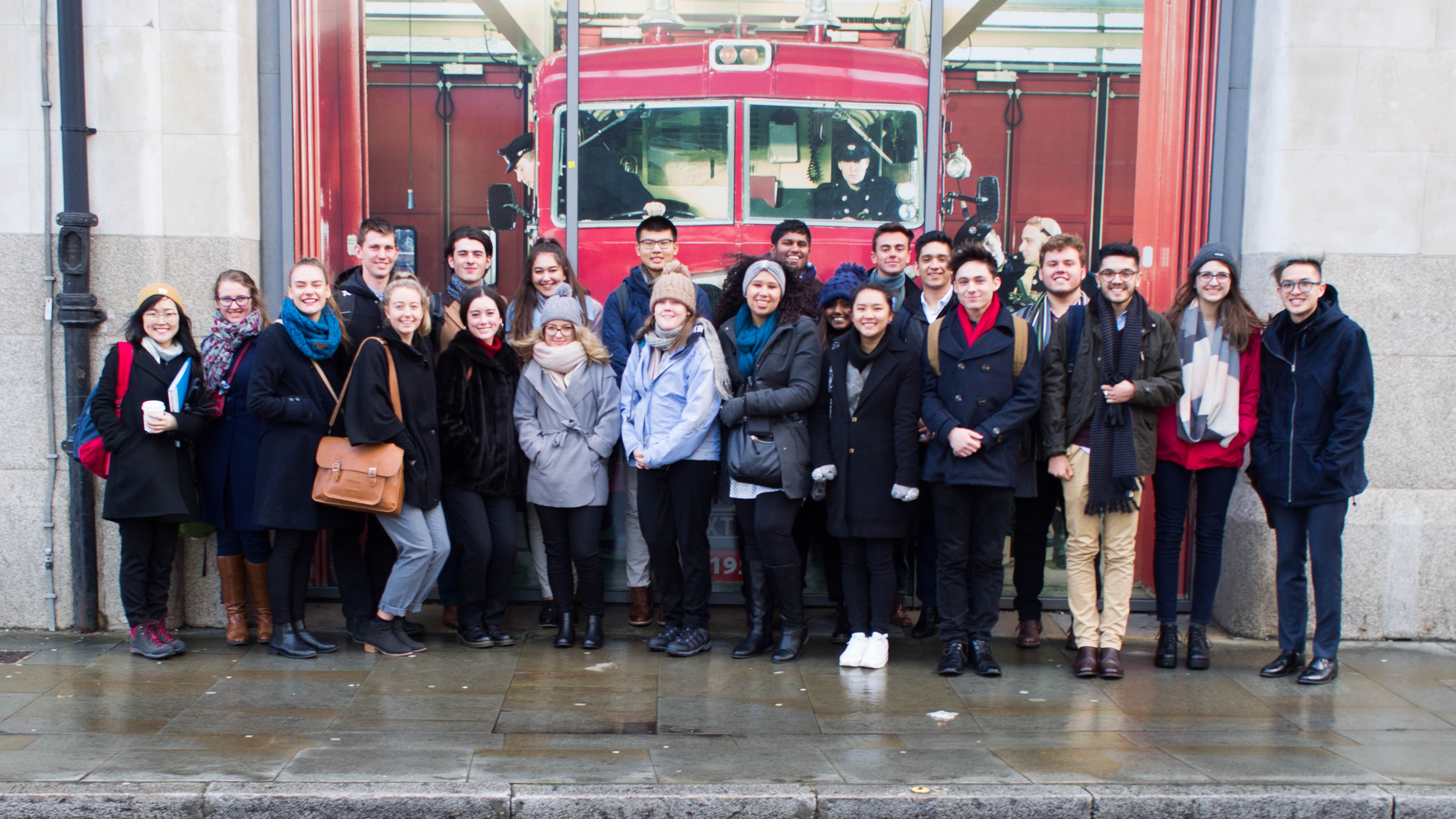 Next on the agenda was some free time in groups exploring the sprawling metropolis that is London, visiting sites such as St Paul's, Big Ben, Downing Street and Westminster Abbey – providing an opportunity to stretch our legs and get many a photo op along the way (of course!)
The delegation regrouped for our second meeting of the trip at the Institute of Business Ethics (IBE), which truly embodies what it means to be a citizen aware of the future. Philippa Foster Back – the Director – started her presentation with key information about ethical business practices and what it means to be a business looking after your people and your future. Full of insightful information and knowledge , Philippa was very clearly passionate about the job she did. Having spent time in New Zealand, Philippa made an effort to ensure that kiwi businesses were highlighted and context was provided where possible.
The team were particularly engaged when Philippa provided a case study to us, entitled Loyalty Challenged, which presented an ethical dilemma for the delegation to consider. Many were divided on the subject; some argued that they would stand by their friends in times of need, while others felt that corporate loyalty in this case took precedence.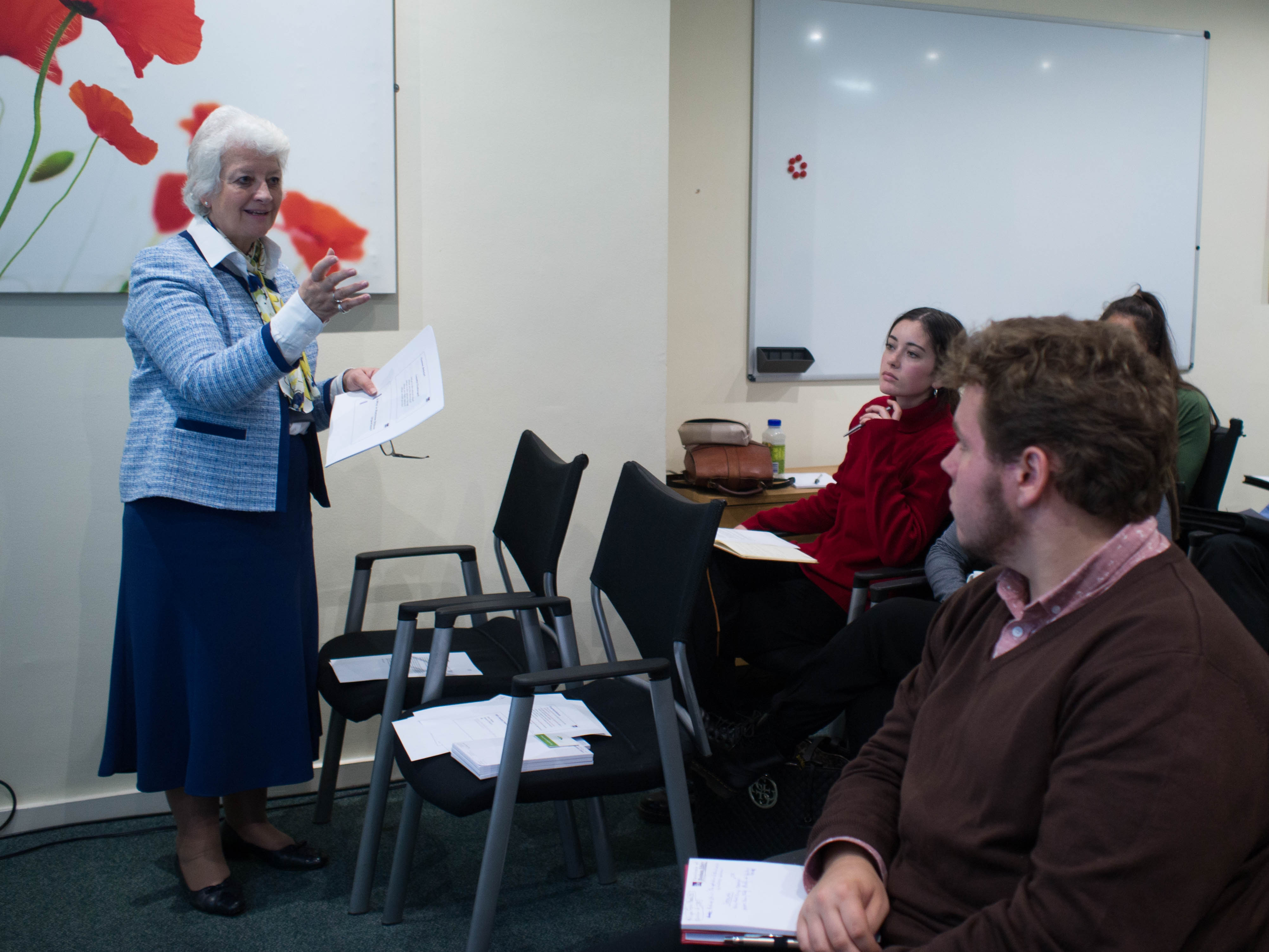 We left more informed and with an incredible amount of respect for the IBE and Philippa.
The night was spent exploring the British Museum and the glorious site that is London in the dark. The British Museum is an incredibly beautiful, peaceful place to spend some time late at night. Home to glorious artefacts, mementos and key pieces of world history, the British Museum was a welcome throwback for many to high school Classics classes and crazy teachers. Particular favourites for the delegation included the Roman and Greek exhibitions.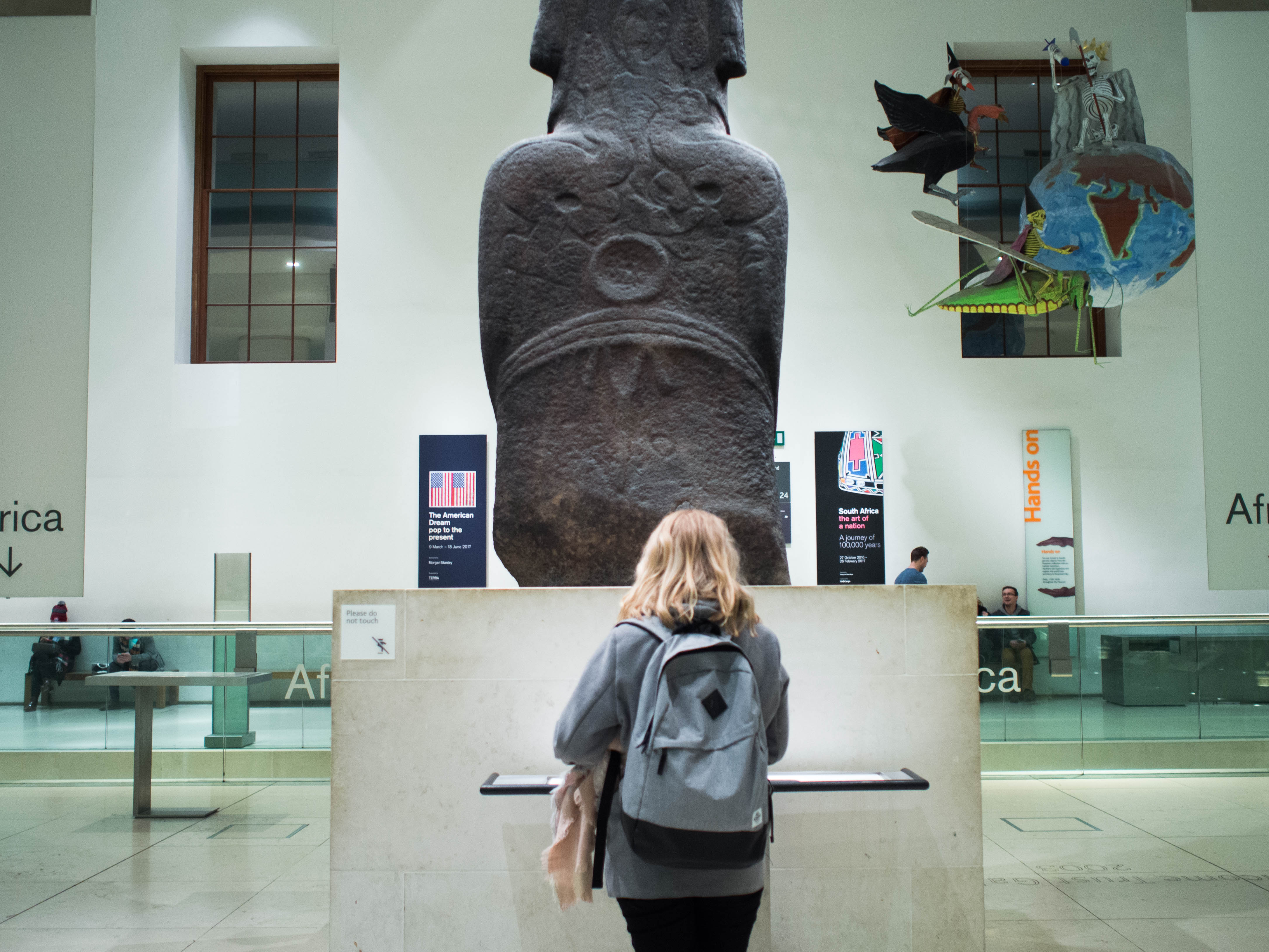 Our first day in London has been hectic but fun, and we cannot wait to see what the rest of our time in this city has in store!
– Ayush Sharma & Hannah Long
The Global Development Tour takes young New Zealanders to see cities leading the charge on the Sustainable Development Goals. The trip culminates in attending the Youth Assembly at the United Nations Headquarters in New York, a conference that aims to transform vision into action – empowering young people to apply all they know into meaningful change in their communities. Read more…