We're off! | Global Development Tour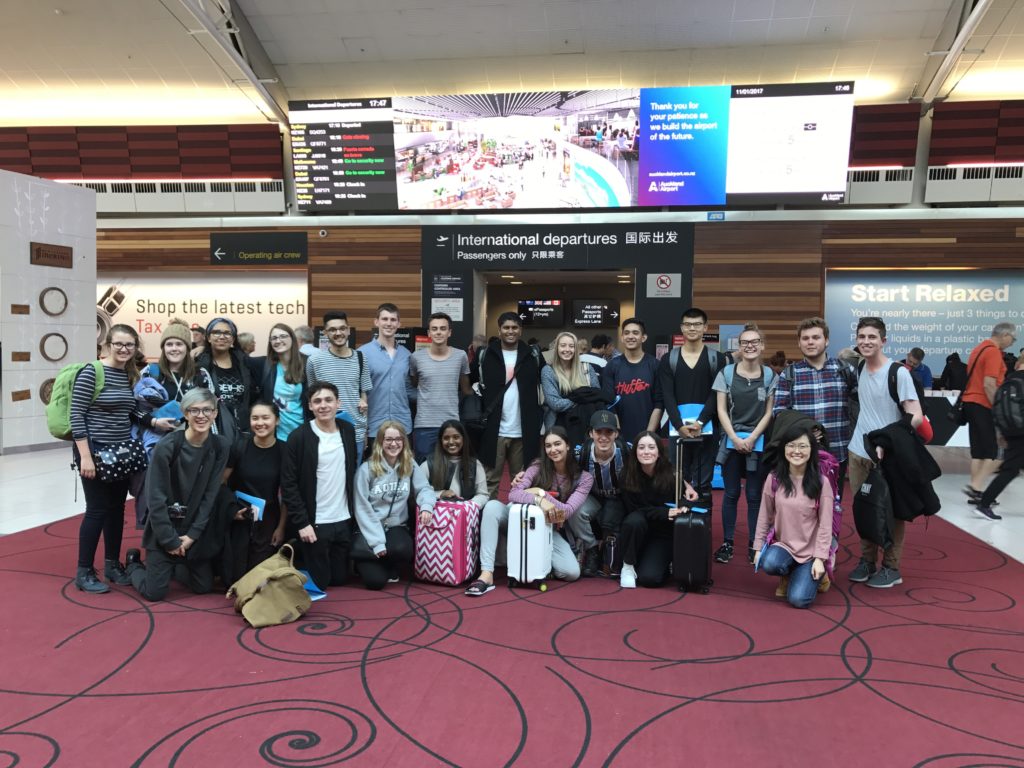 Hello from Auckland Airport! Well, after 8 months of planning, studying and general anticipation, we're finally all together and the Global Development Tour 2017 is ready to depart! It is going to be a hectic 4 weeks of meetings with diplomats, NGOs and UN agencies all in preparation for our attendance at the Winter Youth Assembly at the UNHQ in New York next month!
For anyone keen to follow the progress of the Tour, check back here every few days for detailed updates of our progress through London, Copenhagen, Brussels, Geneva, Paris and, of course, New York. You can also follow the UN Youth Twitter @unyouthnz and Snapchat (unyouthnz) for real-time pictures and learnings from our meetings, or follow our hashtag #devtour17 on Instagram and Twitter!
You'll next be hearing from us in the considerably colder London – we'll catch you there!
Mitchell Fraser, Associate Director